Join Destination Asia at IMEX in Frankfurt from 19-21 May 2015
Destination Asia's executive team of travel experts will be attending IMEX at the Messe Frankfurt in Germany from 19-21 May 2015. This is an excellent opportunity to meet and discuss the very latest meetings and incentive product and service developments from Asia – learning first-hand exactly how they can benefit your business.
We will be conducting meetings from a number of locations this year, with a team of meetings and incentive professionals on hand to share the latest cutting edge itineraries and corporate travel experiences available now.
In attendance this year is:
Jarrod Stenhouse, Executive Director of Destination Asia Japan
(Stand D010 – Global DMC Partner)
Robert Guy, Managing Director of Destination Asia Singapore & Malaysia / Anthony Ang, Director of Sales (Stand B380 – Singapore Tourism Board)
Katie Buxton, General Manager of Destination Asia Hong Kong
(Stand B350 – Hong Kong Tourism Board)
Wanchai Thavornthaveekul, Assistant Managing Director Thailand
(Stand B150 – Tourism Authority of Thailand)
Meet our team in Frankfurt to discover how they can help develop your meetings and incentive services.
To arrange an appointment with Destination Asia, simply follow the link below and search for 'Destination Asia', or send an appointment request by email.
Enter the IMEX Frankfurt Website
Engaging Eco-Village Project in Siem Reap
Destination Asia Cambodia are now working with Run Ta Ek Eco-village located in Siem Reap. The green, self-sustainable village harnesses solar and wind power to provide energy to the 53 families who live there. Visitors will learn about the importance of natural resources and how to become self-sustainable during their stay. They are also exposed to projects taking place in the wider community, such as the provision of clean drinking water.
Its close proximity to the Angkor Archeological Park enables those who stay overnight to visit the nearby temples at sunrise and witness one of life's great spectacles. Run Tak Ek is the first fully self-sustainable green village in Cambodia that has local villagers live alongside travelers in a wholesome, immersive experience, teaching them how to love and care for our environment. The village is able to accommodate up to 80 pax in a mix of dormitory style housing and traditional Khmer style chalets. An excellent new CSR focused option for meetings and incentive groups visiting Cambodia.
Traditional Lao Folklore Performances
A small company based in Luang Prabang are now promoting and preserving local traditional stories, myths, legends and folktales through performing arts. They are performing for visitors in English from 6.30-7.30pm every night. Taking place in a 25 seat theatre, the performances are intimate and engaging. A Lao storyteller portrays his story with musicians performing on various instruments, adding to the intimate atmosphere. Sat on old wooden chairs the audience is captivated while immersed in Laotian culture.
The stories range from those that have taken place in Luang Prabang to tales of greater Laos. During the show guests learn about folklore and myths surrounding landmarks such as Mount Phousi, the Mekong River and the Nam Khan River, as well as encountering such legendary characters as Xieng Mieng, the archetypal trickster and Fa Ngum, the first King of Lan Xang.
Revitalized PMQ Complex in Hong Kong
A new art and shopping establishment has opened on the western edge of Hong Kong's Soho within two midrise buildings that were formerly part of a 1950's Police Married Quarters (PMQ). The revitalized PMQ is now home to a selection of bistros, designer shops, art galleries and workshops in an effort to regentrify the area. Having been vacant for decades, the new space underwent a $USD50 million renovation and now houses over 100 units, making it one of the most popular places in the city for locals and tourists to visit.
Exhibitions, pop-up stores, design workshops and live music events provide a creative stage for visitors to enjoy throughout the year. A 600 square meter multifunctional hall lends itself to unique meeting and incentive ideas within a stunning environment, surrounded by open landscaped spaces with ancient stone foundation relics on display. The heritage of this building is laid bare for every visitor to interact with and experience.
LCC Terminal Opens in Japan's Narita Airport
A new dedicated low cost carrier (LCC) terminal is opening in April 2015 at Narita Aiport in Japan. Terminal 3 will exclusively serve LCC's, including Air Asia, Jetstar, Vanilla Air and Spring Airlines Japan as the growing demand for such services continues to rise. The design of the terminal is focused around three guiding principles, casual, functional and exciting. It will offer travelers a broader range of options and money saving options as expected from an LCC terminal.
The site is also conveniently located on multiple public transport networks, including an express bus service, trainline and offers discount on early morning and late night car parking. Operating 31 international flights a week and 279 domestic, the terminal is a welcome addition to travel in Japan.
Interactive Human Body Experience in Singapore
The human body experience is an interactive encounter like no other. Open at the Singapore Science Centre, the exhibition allows visitors to explore the fascinating workings of the human body. The journey takes guests inside the human anatomy, through organs, muscles and systems, allowing them to interact and play with them.
The creative use of lights, sound and pneumatics makes this exhibition a perfect way for adults and children to be educated, excited and enlightened about the human body. See, hear and feel what it's like to be an explorer inside five main systems of your body: the circulatory, digestive, immune, nervous and respiratory systems. This multi-sensory experience will have guests looking at the human body in a whole new light and is a great way to spend an afternoon in Singapore.
The fun, interactive medical and educational experience is a wonderful family experience that younger ones will thoroughly enjoy.
Bangkok's Gaggan Restaurant Voted Best in Asia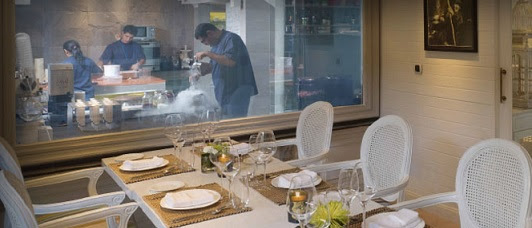 Recently voted as the 'Best Restaurant in Asia 2015', Gaggan is an Indian restaurant with a salivating twist on traditional cuisine. Located in Central Bangkok, the restaurant reinterprets the accepted with modernity and flair to bridge the gap between eastern and western cuisine. The menu is attractive and playful, with dishes such as Beauty and the Beast (young potatoes stuffed with sun-dried figs) and Green with Envy (green peppercorn chicken kebabs combined with coriander foam).
Set in a charming whitewashed colonial style wooden house, the design of the menu takes inspiration from the street food of India and its various regional cuisines. Chef Gaggan Anand has created a top dining destination that's become a must-visit place while in the City of Angels. A personal dining experience is available with private rooms holding a capacity of 24 seated guests.
New Overnight Cruise From Nha Trang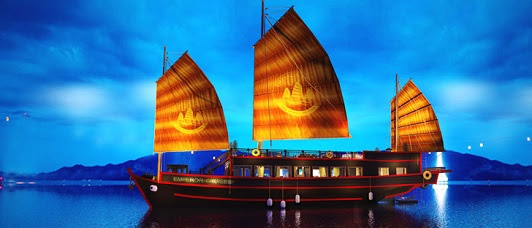 This new concept is on an all-inclusive basis and is a first in Nha Trang Bay. The cruise service from Emperor is launching at a time when the region is fast developing with a number of five star resorts also established for travelers to enjoy. The area is home to historical sites, exquisite fresh seafood and much more. The first luxury vessel in the Emperor fleet will start operating from early April 2015, ensuring guests discover the bay from a new angle, as well as enjoying the high-end cruise services now on offer.
The cruise will present a selection of inviting options, from a simple sunset cocktail experience followed by dinner, to a full day-trip discovery voyage around Nha Trang Bay. They will also offer a two-day cruise with a night on-board in one of the suite cabins. This new concept is ideal for families, groups of friends and couples eager to experience something new, with plenty of activities to enjoy such as kayaking, snorkeling, scuba diving and swimming in the turquoise waters.
Dragon Boat Festival Celebrations in Shanghai
The Dragon Boat Festival is a national holiday celebrated in China and dates back to approximately 300 B.C. Its history regarding Qu Yuan, a famous poet who was loved by the people, is still widely told by locals today. He was so distraught over the corrupt government that he threw himself into the river to end his life. The people of his town searched the river in their dragon boats to find him (sadly to no avail). Along the banks of the river, people threw rice and dumplings into the river to feed the fish so that they would not eat his body.
This story evolved over time to become one of the most spectacular festivals in all of China. To celebrate the festival, Destination Asia China has compiled a unique 'Dragon Boat Festival' itinerary to coincide with the festival dates of June 20-22 2015. During our program visitors will visit the ancient water village of Zhujiajiao to watch the colorful boat races and learn how to make zongzi (rice dumplings), which are thrown into the river as part of the celebrations.
Raffles Open First Indonesian Hotel in Jakarta
Raffles Jakarta opened in March 2015, the first Raffles Hotels & Resorts property to make its mark in Indonesia. The 173 room property caters to the luxury market, a growing travel sector within the region, with 90% of its clients expected to be international travelers. Located in Kuningan, the hotel is directly linked to the Ciputra Artpreneur Centre – a leading art gallery and theatre complex.
Raffles Jakarta also presents meeting and incentive groups with a new option in Indonesia's capital. Event spaces range from a private boardroom to the grand Dian Ballroom, a stunning 2,500 square meter space void of obstructive pillars. The ballroom is suitable for a reception of up to 3500 pax. Three restaurants, two lounges and a poolside bar amid a tropical garden offer local and western cuisine complimented by an extensive selection of drinks.
New resort on Ngwe Saung Coastline
Eskala is a superb new resort located on the beach close to the town center of Ngwe Saung in Myanmar. The resort offers a relaxing stay amid wide open grounds that take advantage of the stunning sea views. Featuring 60 villas and rooms in four types, the contemporary designs are blended with natural building materials, handmade furniture and local touches. Each room comes with its own balcony boasting views of the Bay of Bengal and includes satellite television with free Wi-Fi access.
Ngwe Saung Beach is situated on a quiet coastline at the western edge of Myanmar's Ayeyarwady Delta. It is one of the region's most beautiful beaches, stretching uninterrupted for more than 15 kilometers. Development in the region is being carefully managed to ensure any negative impact on the environment is kept to a minimum – a cause supported by the hotel.
Premium Helicopter Services in Malaysia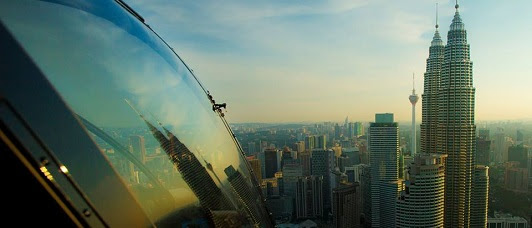 Destination Asia Malaysia can now offer premium helicopter services for those clients seeking a luxurious addition to their travels in Malaysia. Services available include scenic tours and private helicopter charter flights. Departures can be arranged from the Petronas Towers with outings over the Batu Caves and Klang Gates Quartz Ridge also available. Taking place in an R66 Helicopter, shared flights are also an option with a maximum of five passengers at any one time. During the flight guests can enjoy pilot commentary of the major landmarks to gain an appreciation of what they see.
Flights are also in service on the island of Langkawi. Capture the magic of Langkawi Island and its beautiful surroundings including Tengah Beach, the longest stretch of beach in Langkawi. These are an excellent option for meeting and incentive groups in Malaysia.
New Group Product Director Appointed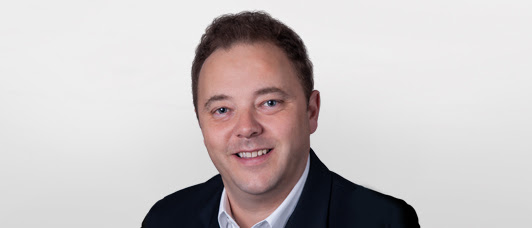 We are delighted to announce that Stefan Bruns has joined Destination Asia in the role of Group Product Director. Stefan will be based at Destination Asia's head office in Bangkok and shall take on the responsibility of developing new and enticing products for our clients while streamlining existing product operations.
Stefan has extensive experience in the travel industry, graduating in Tourism and Hospitality before entering sales for a local travel agency in his home country of Switzerland. After three successful years he was offered a partnership within the company. Several years later Stefan joined a large tour operator where he led the private customer department, gaining invaluable experience in sales, marketing, retail, hiring and working with international clients.
Stefan has travelled to numerous countries and shares Destination Asia's passion for discovering and learning about new cultures. We welcome him to the Destination Asia family.
To contact Stefan, please use the email link below.