The Pavilions Hotels & Resorts proceeds to build on its foundations and growth with latest appointment, Jamie Crisp, to lead the Asia sales team. Jamie will be based with the team in Thailand's regional office, focusing on the Asian hotels & resorts sales strategy. Jamie brings over 20 years of developing, executing retail and channel strategies for top brands in the hospitality sector with an impressive career delivering business growth and profitability and forging win-win strategic partnerships.
"I am excited to join the team at The Pavilions Hotels & Resorts as we continue to grow and expand The Pavilions Groups' brands into global markets; I look forward to driving the Asia sales team to lead the continued growth of our hotels & resorts" Said Jamie.
Before joining The Pavilions Hotels & Resorts, Jamie honed his craft in leading hospitality brands, including Six Senses, Centara Hotels & Resorts, Asian Trails and most recently Kandima Maldives, with extensive experience in managing overseas seas offices whilst establishing new partnerships and implementing strategies to secure business for both the short and the long term.
"I look forward to Jamie leading our Asia sales team with his strong knowledge and experience of the market in key areas of the region, especially in this important period of our hotel groups' growth," said Scot Toon the groups Managing Director Asia.
The Pavilions Hotels & Resorts group consists of 15 properties globally, nine of these are in Asia between two brands, with Explorar Hotels & Resorts recently launching as the second brand to join the expanding hotel group with the first hotel, Explorar Pawapi Koh Mook, opening its doors in December 2021.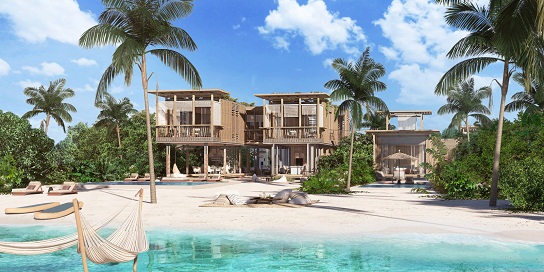 [pro_ad_display_adzone id="915575"]