Love conquers, in any situations and circumstances. Even at uncertain times, Mandarin Oriental Hotel Group offers committed couples a diverse selection of venues and wedding packages that guarantee a safe, seamless and heartfelt journey on the big day. Whether it is going to be a lavish wedding or an intimate dinner, the team of dedicated event professionals at each M.O. hotel is ready to craft the most memorable experience.
Mandarin Oriental, Kuala Lumpur – Takeaway Wedding Allows Couples Spread the Joy with Family and Friends Safely
Cater to the special needs even under lockdown, Mandarin Oriental, Kuala Lumpur offers takeaway wedding packages that offer couples a festive setting for a luxurious self-made party to share the joyfulness with family and friends without compromising safety. The takeaway menu can be tailor-made with the options of traditional Malay, Chinese, or Western cuisine. The hotel's experienced team would advise and assist in customizing every detail to make sure a special and unique big day.
Mandarin Oriental, Bangkok – Traditional Thai Wedding Ceremony crossing the Chao Phraya River
Mandarin Oriental, Bangkok offers an authentic and traditional Thai wedding celebration alongside Chao Phraya River, the pulse of the city. Sala Rimm Naam, the signature Thai restaurant of the hotel, offers a classic Thai-influenced elegant environment where a refined wedding experience takes place. Every guest arriving the ceremony would cross the symbolic river on a boat, gazing the skyline of Bangkok while sharing the love with the couples. The classical, wooden boat could be offered as pre-wedding shooting venue as well.
Mandarin Oriental, Hong Kong – Presidential Suite Wedding Ceremony Echo to the Demand of Micro-sized Wedding in the City
Micro-sized wedding ceremony has become a trend in Asian countries when large-scale gathering is restricted. Mandarin Oriental, Hong Kong, therefore, offers its iconic Presidential Mandarin Suite as a venue option, welcoming couples to commit their lifelong promise in its elegant space with an intimate setting. Decorated with fresh, seasonal floral arrangement, the suite comfortably accommodates 30 guests, who can enjoy the panoramic view, assorted deluxe cocktail canapés and free-flow of wine and drinks during the ceremony.
 Mandarin Oriental, Tokyo – Solemn, Classical Setting of Wedding Ceremony at the Origin of Tokyo, Japan
Nihonbashi, where Mandarin Oriental, Tokyo is located, is known as the birthplace of Tokyo. Mandarin Oriental, Tokyo invites couples to begin their new chapter of life and happiness at its Mitsui Main Building, one of city's few surviving historic buildings and important national cultural property since established in 1929.
Not only offering an array of elaborate gathering and banquet venues for lavish wedding celebrations, the hotel also offers legendary service and a supreme cuisine that deserve the name of the art of dining.
Mandarin Oriental Pudong, Shanghai – Romantic Private Yacht Tour Along the Huangpu River with Beloved Ones
For couples looking to celebrate their big day in Shanghai, Mandarin Oriental Pudong, Shanghai is an ideal choice for a memorable occasion. The hotel's current special offer includes a private yacht tour on the famed Huangpu River, where the hotel is situated. Couples can enjoy this inimitable experience while staying at the hotel's Pearl Tower Suite and higher suite categories, or after a celebratory six-course dinner at the French restaurant Fifty 8° Grill, masterminded by two-Michelin-starred Chef Richard Ekkebus.
Mandarin Oriental, Sanya – Tropical Joyful Wedding Ceremony by the Beach
Offering tranquility and serenity, the beachfront Mandarin Oriental, Sanya is a perfect getaway wedding location surrounded by a peaceful lush greenery and turquoise sea with protected coral reefs. Nature-loving couples can exchange vows on the beautiful beach or coastal lawn, both with romantic alfresco setup and decoration, followed by the honeymoon at the hotel's oceanfront room or villa.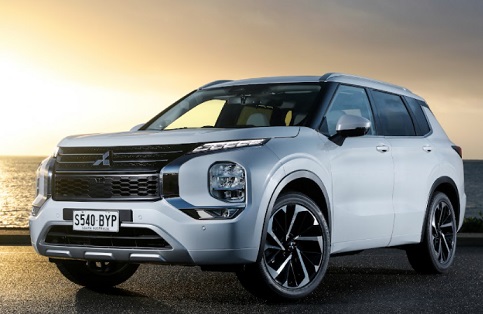 [pro_ad_display_adzone id="915575"]