IHG Hotels & Resorts is on the road to recovery from the global pandemic and looking forward to a bright future of sustainable growth in Thailand.
"It's been an incredibly challenging time for the hotel industry, and 2021 has begun with many of these challenges still in place," said Rajit Sukumaran, IHG's Managing Director, Southeast Asia and Korea.
"It's obviously unlike anything any of us has experienced before, and the impact has been significant, especially to a country like Thailand which relies so much on international tourism.
"We know that we're talking about later this year, or into 2022, to see meaningful progress made in terms of a global recovery. But we're confident that we're doing all the right things while in recovery mode. We've worked tirelessly to prioritise the health and safety of our guests and colleagues, and it's great to see Thailand gradually easing travel restrictions and trying new ways to open up.
IHG has evolved its company purpose this year to True Hospitality for Good and with that a clear set of strategic priorities that underpin its growth ambitions. And it aims to continue to leverage its scale, expertise and systems in order to grow its 16 hotel brands in the industry's most valuable markets and segments, including Thailand.
Sukumaran explained: "We're focused on building loved and trusted brands, thinking like our guests and owners to strengthen guest preference and deliver strong owner returns, creating a seamless technology experience across the guest journey, and caring for our people, communities and planet so that, as we focus on our ambitious growth plans, we also focus on how we grow.
IHG has continued to attract domestic leisure business despite the pandemic and has benefited from pivoting its approach to focus on local visitors. Intergenerational families are choosing to holiday together, which has led to demand for hotels in resort locations such as Hua Hin, Pattaya and Phuket.
The company also reiterated its commitment to grow its estate in Thailand sustainably.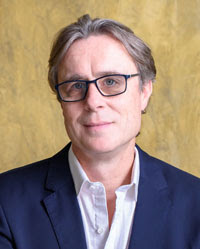 Sukumaran explained: "It's not just growing that is important to us, but how we grow. We have launched Journey to Tomorrow, our 10-year responsible business plan, which is aligned to the UN's Sustainable Development Goals.
"We've set out five clear ambitions within it, focusing on water, waste, carbon & energy, our people and the communities in which we operate. We want to work side by side with those who stay, work and partner with us, to help shape the future of responsible travel, and I'm looking forward to seeing this come alive in Thailand and throughout Southeast Asia."
As a country renowned for attracting a wide demographic of visitors to its idyllic selection of locations, Thailand is clearly important to IHG's growth ambitions.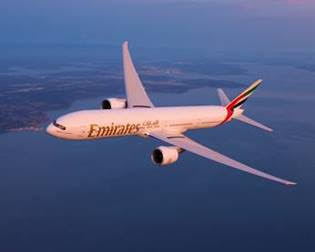 "We want to double the number of hotels we have in Thailand in the next three to five years," explained Serena Lim, Vice President, Development for IHG, South East Asia & Korea.
"It has historically been a market in which we launch new brands in Southeast Asia, such as when we brought Holiday Inn Express and Hotel Indigo to Bangkok and – last year – followed it up with Staybridge Suites and Kimpton.
"We're aiming to grow our luxury and lifestyle portfolio in the country by 50% thanks to some fantastic openings we have coming up. These include three new InterContinental hotels within the next two years – including Khao Yai National Park, Bangkok Thonglor and Chiang Mai.
"There are opportunities for all of our brands in the country. For instance, we see strong potential in growing Crowne Plaza in corporate industrial areas and other parts of the country, we want to expand our long stay brand Staybridge Suites, and we're looking forward to bringing our Holiday Inn Brand Family to more resort locations and cities across the Kingdom.
Holiday Inn Brand Family
"Through the long and trusted partnerships, we have developed in Thailand – with the right partners, in the right locations, and for the right brands – we're looking forward to a bright future."
Sukumaran added that the value of these local relationships has shone through over the past year as his teams have worked closely with hotel owners to mitigate the impact of the crisis. "We have an office in Thailand and people on the ground working with owners, and thinking like owners, and this has been hugely important and of great benefit to them and us," he said.
He added that IHG's confidence in the future is supported by the strength of the industry before Covid-19 struck.
"The growth drivers that we saw before the pandemic are still there and the industry will look more similar in the future than different," explained Sukumaran. "Prior to 2020, travel and tourism outpaced global economic growth for a decade and hotel RevPAR and the branded market share also grew consistently in that period. So, the signs for the future are good, even if things look a bit different for a while."