Paving the way to reopening Thailand without quarantine, the 'Phuket Sandbox' scheme allows vaccinated travelers to enter Thailand and stay in Phuket without the need to quarantine. Tourism Authority of Thailand (TAT) and the Thai Government confirmed the 'Phuket Sandbox' will soon include Khao Lak, tentatively from mid-August 2021 onwards.
Initially, Phuket Sandbox travelers will be able to extend their trip to Khao Lak after staying 7 days in Phuket with no quarantine. Soon afterward, Phang Nga will be merged with Phuket Sandbox and travelers may come straight to Khao Lak without the need to stay in Phuket. The decision follows the good news that the majority of Phang Nga and Phuket populations have now been vaccinated against COVID-19.
Devasom Experience'
With a passion to delight guests, Devasom offers genuine hospitality and a doorway into the charms of the local culture and picturesque natural surroundings.
Here is not only a holiday destination for discerning travelers but also a treasure trove for gourmands looking to delight and entice their palates. Both of our restaurants earn MICHELIN Guide 2021 recognition. TAKOLA Thai Restaurant serves up flavorful, sophisticated Thai dishes with homage to local wisdom. Beach Grill | Bar offers its sumptuous dishes prepared with high-quality local seafood in an elegant and relaxing atmosphere where guests can feast their eyes on the view of the stunning Andaman Sea.
Other Devasom Experiences await you to discover.
'Stay with Confidence' Devasom Khao Lak Resort continues to maintain precautionary, strong hygiene and safety measures across our entire operations to protect you without impacting the quality of your stay.
Being a small luxury boutique resort which becomes a preferable 'new normal' choice, Devasom offers privacy and seclusion to allow physical distancing and fresh airflow while the resort continues to deliver personalized, heart-warming experience for unique and memorable holiday.
As an important tool to develop marketing and branding of Thailand destinations, we are pleased to welcome and familiarize media, influencers and agents with our destination and services.  Should you start organizing any FAM trips, we would appreciate the opportunity to be part of this integral strategy.
International Travel Awards 2021 
We are participating in the upcoming International Travel Awards 2021 and your voices are important to us.  To vote for us, please follow the link below. https://international.awardsportal.org/ita-vote?nid=TzQwZi8vc1RBd2Y2MkFBZ0ZIOEFiUT09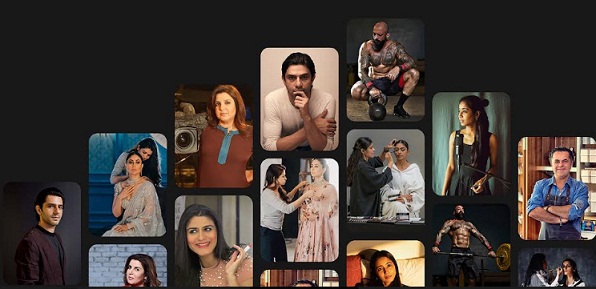 [pro_ad_display_adzone id="915575"]