With more than 30 venues operating across Australia, you'd be correct in assuming that the Signature Hospitality Group (SHG) – the name behind The Sporting Globe and TGI Fridays – would have its operations well and truly down pat.
But like all businesses that have endured the test of time and dealt with massive curve balls like Covid-19, moving ahead with innovation is key. Since Covid arrived, SHG has introduced new take-away formats and continued to enhance customer-experience with app services, but it's now also implemented a more hygienic way for staff and customers to complete the very simple act of opening doors.
SHG has installed Fandles across all of its non-latched bathroom doors, offering patrons and staff the option to open doors with their feet instead of their hands.
Safely mounted in just a few minutes, this hands-free Aussie product will help to reduce the spread of germs and allow ease of navigation for those who would prefer not to handle a bathroom door directly after washing their hands.
Signature Hospitality Group CEO and Managing Director, James Sinclair, says it was one of those situations that you realised you'd not been missing until it was presented.
"At SHG, we have embraced our responsibility to keep our employees, partners, and our patrons as safe as possible from Covid-19 and as part of this hygiene is paramount for us. We introduced strong Covid practices from the onset of the pandemic and were pleased to be able to implement Fandle seamlessly across our Sporting Globe and TGI Friday venues over the last six months.
It's a well-known fact that the average person would prefer to not touch the handle of a bathroom door as they leave and we're happy to now offer a functional solution for those who'd like the option.
"The Fandle is a one-off purchase to help us evolve even further in our health and safety practices and provide a better hygienic experience at our venues. It's one we think will be welcomed regardless of the presence of a pandemic."
Fandle Co-Founder, Iva Madderom, says in a world where hygiene and safety protocols are top of mind, the Fandle is an affordable, effective way to help reduce risk on premise, and to signal to customers, staff and visitors that their health is top priority.
"We kicked around the idea for a while; I mean who actually feels completely comfortable opening a public bathroom door with their bare hands, directly after they've just washed them?! We've all seen THAT person who bypasses the tap directly after doing their 'business'."
"A bit of downtime in 2020 and a stronger-than-ever focus on personal hygiene during Covid gave us the impetus to launch a product we knew would have enduring appeal. And we're thrilled that an established and respected business, like the Signature Hospitality Group realised its potential, and have elected to install Fandles in all of the group's venues."
The Fandle used at these venues is the Fandle Lite with an RRP of $39.95 and can be purchased at fandle.com.au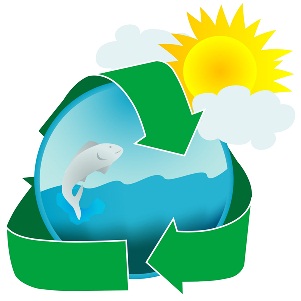 [pro_ad_display_adzone id="915575"]