Pimalai Resort & Spa, the authentic and natural five-star sanctuary on Koh Lanta, is giving Thai residents the opportunity to take an extended break from their daily routine and discover a new "home away from home" in paradise, combining peace and privacy with world-class facilities and complete connectivity.Following the Royal Thai Government's request that all citizens work from home, what could be better than relocating your daily workspace to secluded 100-acre sanctuary, surrounded by lush tropical forests and overlooking the shimmering Andaman Sea? At Pimalai, guests can escape the outside world and unwind in an atmosphere of pure island bliss, without sacrificing any of life's luxuries.
With a collection of contemporary Thai-style rooms and villas, providing plenty of living space, refreshing bathrooms, panoramic views, working desks and complimentary Wi-Fi, guests can make a seamless transition to their new home office. Then, when it's time to relax, Pimalai promises a wealth of facilities, including a sea-facing infinity pool, award-winning spa, fully-equipped fitness centre, invigorating water sports, island excursions, superb diving and snorkelling, uplifting activities such as yoga and Thai boxing, and of course, outstanding cuisine either in the resort's restaurants or delivered straight to the room.
By working in such rejuvenating setting, without any unnecessary interruptions, professionals can even increase their productivity, be inspired to complete long-standing projects or even embark on exciting new ventures.
To help local residents and expats discover their perfect place to work, rest and play, Pimalai has created an exclusive extended-stay promotion that offers a seven-night stay for the price of just five nights. A choice of luxurious rooms and suites are available, ranging from 48 and 650 square metres, and rates start from THB 17,530 for a full week in a Deluxe Room or only THB 42,200 for a Hillside Ocean View Pool Villa (when combined with the "Travel Together" campaign), including daily breakfast and airport transfers. This promotion is valid until 31st March 2021.
For truly immersive experiences, longer stays of 15, 20, 45 or 60 nights can be taken between now and 30th June 2021. Rates start from just THB 2,150 per night for a Deluxe Room as part of a 60-night residency, rising to THB 21,970* per night as part of a 15-night sojourn in a Three Bedroom Beachside Pool Villa. Thai citizens who participate in the government's Rao Tiew Duay Kan campaign will enjoy an additional discount.
In accordance with the latest government advice, Pimalai has created a series of highly effective of health and safety protocols that bring total reassurance to visitors, while also ensuring the highest standards of Thai hospitality. Under the "Pimalai Care" initiative, innovative measures include 24-hour vacancy periods between bookings, three disinfection tunnels, ozone sanitisation in the guest rooms and heat cleaning in the kitchens.
"Pimalai has always been a haven of luxurious tranquillity, transporting visitors away from their hectic lives and into a more idyllic and organic way of life. People come to us because they want to push the reset button and revive their bodies and minds. In these challenging times, this act of self-renewal is more important than ever. We want to give Thai residents the opportunity to break out of their old routines, rekindle their spirits and re-calibrate their lives. Pimalai's timeless blend privacy, authenticity and sustainability provides the inspiration we all need," said Patrice Landrein, Pimalai's General Manager.
Popular with A-list celebrities, top executives and honeymooners, Pimalai is a serene sanctuary where travellers can escape the stress and strain of daily life and unwind in an unspoiled natural paradise. It is little wonder that this five-star retreat has won a series of TripAdvisor "Best of the Best" awards, putting it in the top 1% of hotels and resorts worldwide.
For more information to book your extended stay at Pimalai, please email reservation@pimalai.com or call 02 320 5500.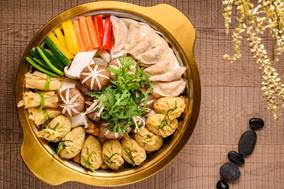 [pro_ad_display_adzone id="915575"]