Layan Green Park, the eco-friendly family condotel in Phuket, is celebrating becoming the first hospitality project in Thailand to receive the EDGE advanced international green building certificate, which shows how this impressive and innovative new project is leading the way for environmentally-friendly living.Perfectly positioned just 700 metres from the golden sands of Layan Beach and only 20 minutes from Phuket International Airport, Layan Green Park is reimagining upscale family living by blending fully-furnished apartments with exceptional hotel services and sustainable solutions. Owners will also be able to take advantage of affordable unit prices, lower operating costs and guaranteed income, further enhancing the appeal of this pioneering project.
Layan Green Park is surrounded by nature, with verdant rooftop lawns, living walls and lush foliage. This greenery helps to insulate the buildings while also allowing it to "breathe". Solar panelling, efficient lighting and smart solutions also help to cut energy output by 44.3%, while low-flow showerheads, efficient taps and rainwater harvesting contribute to a 41.6% reduction in water usage. This will deliver significant cost-savings for owners and long-term environmental benefits for the entire community, island and beyond.
Overseen by IFC, a member of the World Bank Group, EDGE (Excellence in Design for Greater Efficiencies) certification requires a building to achieve a 20-40% reduction in energy and water use, when benchmarked against a normal structure. Layan Green Park has easily achieved these high standards following an official auditing process, undertaken by independent inspectors.
"We are delighted to become the first hospitality development in Thailand to achieve EDGE advanced certification. Layan Green Park is a truly unique project that will allow families to enjoy eco-friendly living in a truly stunning setting, just a short walk from the beach. Cutting-edge solutions and smart design help us to significantly reduce our energy output and water usage, enabling cost-savings for investors, while lush greenery creates a safe and healthy atmosphere for children. We look forward to introducing this outstanding project to owners and investors alike," commented Vadym Bukhkalov,  Founder & CEO, Layan Green Park.
Families can transform the way they live at Layan Green Park. A total of 403 condo units are divided between four buildings, overlooking lagoon pools, waterfalls, tropical gardens and shady walkways. Studio, one-, two- and three-bedroom options are available, with sizes ranging from a generous 30 square metres to a spacious 120 square metres. Each fully-furnished condo features a kitchen, electrical appliances and family-friendly interiors, including storage areas for high chairs and cribs, and a comfortable sofa bed in the living room, while full-length windows and safe balconies strengthen the connection with nature.
The project's hotel-style facilities create an inviting ambience for all ages. Adults can soothe their senses at the spa and sauna, work out at the indoor or outdoor gyms or achieve mindfulness at the yoga sala, and youngsters will love the large kids' club and playground. Parents and children can connect with each other on 300 metres of walking paths and nature trails, play on the sports court, make a splash in three freeform swimming pools, or take a short stroll to Layan Beach, a beautiful stretch of sand with warm, shallow seas and shady casuarina trees. All-day refreshments can be savoured at the onsite restaurant and bar, while a 24-7 concierge service is on hand for any other requests. Laguna Phuket, with its international supermarket, medical centre, golf course and other amenities, is just 10 minutes' drive away.
Members of Layan Green Park's loyalty programme will enjoy generous discounts on all room categories, spa services, F&B and airport transfers, as well as priority check-in services and additional benefits with prestigious local partners. Further details will be announced at a later date.
Currently under construction and on track to open in 2022, Layan Green Park is being developed by RDM, the leading Thailand-based architecture studio, and SPS, the highly experienced construction company. Special pre-sale prices start from just US$131,000 and a range of investment options are available, with guaranteed income of up to 8% for five years.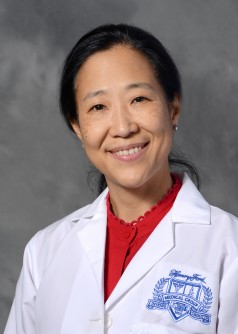 Pictured (from left): Mr. Apinant Parnsai, Operations Manager, Industries & Environment, SGS; Ms. Alexandra Chirkina, Founder, Layan Green Park; Mr. Vadym Bukhkalov,  Founder & CEO, Layan Green Park; Ms. Anna Danshina,  Project Manager, Layan Green Park; Mr. Amnat Pisutsin, General Manager, Industries & Environment, SGS.