Dahmakan, a food delivery service, and food manufacturer has launched the online restaurant "POP MEALS" in Thailand, an innovative new concept aimed at satisfying the urban lifestyle needs of middle-class workers who enjoy quality meals, delivered fast, and at an affordable price.  
"POP MEALS" offers a completely new approach to selecting quick meals from popular menus, which are rated just like music charts based on customers using the app to give their feedback on the menu and new dishes and to also make suggestions on how to improve the taste of particular menu items.
Vichakorn Varavarn Na Ayudhaya , Country Manager of POP MEALS Thailand said, "POP MEALS is the first and only online restaurant brand in Thailand to offer food menus with the power of creativity, one that meets the needs of the new generation by presenting popular food menus in the form of a music-like food chart (Top Meal Chart). The easy-to-use platform offers a fast response delivery system where our customers can pre-order food from a menu that is loaded with tasty choices that are always on-trend and all with a convenient payment system. Moreover, our customers can actually play an active role in the menu by being actively involved via the app. Our business plans for the next year include expanding the number of kitchens (Hub) to more areas for faster delivery and broader delivery services in the metropolitan area. In addition, we also have plans to open stores in the city center in roaming locations so that our customers can easily access our products under the Online to Offline (O2O) strategy."
Dahmakan entered the Thai boxed food market in 2018 by providing high-end food delivery, with dishes cooked by a skilled chef using modern and clean production methods. This was supported by technology that provided a fast ordering and delivery system integrated into a sustainable business model that utilizes AI technology. This innovative approach helped make Dahmakan a popular choice for customers in Bangkok.
As the business began to expand, Dahmakan explored many new opportunities among middle-class workers who wanted a variety of packaged meals and a variety of menus. The brand's research and
development team is comprised of chefs, food scientists, and marketers. Together, they developed many new food menu items that have proven to be popular among working people in Bangkok and are in line with food trends in Thailand. These include a diverse and exciting array of ethnic foods such as Korean fried chicken, Japanese curry rice, Pasta with truffle cream sauce, Rice topped with stir-fried pork and basil, and many more mouth-watering options on offer every day. The launch of the new online restaurant "POP MEALS" introduces a new business direction that will cater to a wider range of customers and will meet the ever-changing food needs of urban residents. This is all part of the bigger future vision for the brand to become a fully integrated food retailer with a nationwide network.
"Our goal is to be an online restaurant that satisfies the lifestyles of urban workers by providing popular foods guaranteed to please everyone's tastes. By having a menu that is more like a music chart our users help rank the foods according to popularity and our efficient delivery system, this will help to answer the question so many of us ask each and every day, 'What should I eat today?'"  Vichakorn Varavarn Na Ayudhaya concluded.
 Special promotion:
– Enter code "new30" for the first order, 30% discount.
– Order food 300 baht or more, free delivery!
– Follow other promotions via the application.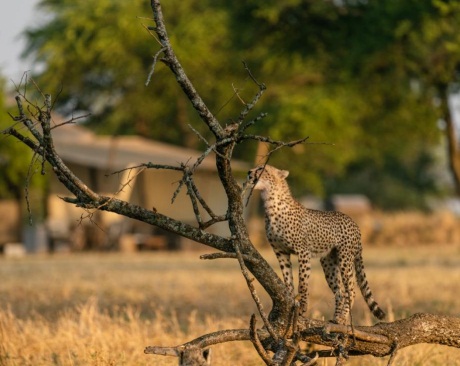 [pro_ad_display_adzone id="915575"]