The Pizza Company has launched its latest restaurant concept, "The Company", in a "Modern Italian" style, located in Future Park Rangsit. This outlet provides exclusive experience for in-store diners, bringing together a number of hit menu items for the first time and has also built its first "Chick-A-Boom Official Store".
In addition, there is also another highlight, "Napoli Pizza", an original recipe serving the legendary pizza taste to the table. The refurbish is to stimulate and welcome back consumers to in-store dining at 2019 levels. 
Mr. Panusak Suesatboon, General Manager of The Pizza Company, under the operation of The Minor Food Group Public Company Limited. noted that The Pizza Company has created a new experience by opening its latest concept restaurant under the name of "The Company", a Modern Italian restaurant to give a more colourful and special dining experience. The intention is to eat in a restaurant and get more than just deliciousness. There must be insight into consumers' needs and how to meet their expectations, and a distinctive offer that is different from what has gone before, to build a closer relationship with customers. At the same time, we must retain our original unique proposition in terms of value, quality ingredients and the deliciousness of the food itself, the key to unlocking consumer satisfaction with good impressions and a great dining experience. These considerations enable "The Company" restaurant concept to differentiate itself and be unique, while being appropriate for every consumer segment, whether families or teenagers. The first of these stores has opened in Future Park Rangsit, the biggest mall in Rangsit and a retail magnet for the North Bangkok area.        
"The Company" is distinguished by its design, creating a modern atmosphere with playful colors to give an informal setting for consumers eating at the restaurant. There are three exclusive highlights for in-store dining. One is Napoli Pizza, following the original Neapolitan recipe of this legendary pizza. There is a wide range of toppings to choose from, and the launch of a first in Thailand, "Napoli Pizza On Fire" served flaming to the table, which spreads the aromatic taste of the dough to every part of the pizza pie, for the most excellent taste which includes everything. There are two more exclusive toppings, "Searock On Fire", invoking the Mediterranean Sea with a seafood topping in flame and irresistible smoke aroma for only 399 THB, and "Spicy Salami On Fire", the aroma of Italian salami set alight for only 429 THB. There is also a recommended dish for cheese lovers, the "Pasta Cheese Wheel". Enjoy pasta that has been coated from a giant block of cheese, freshly delivered to your table with a trademark cheesy aroma, in the Classic Carbonara dish for only 169 THB.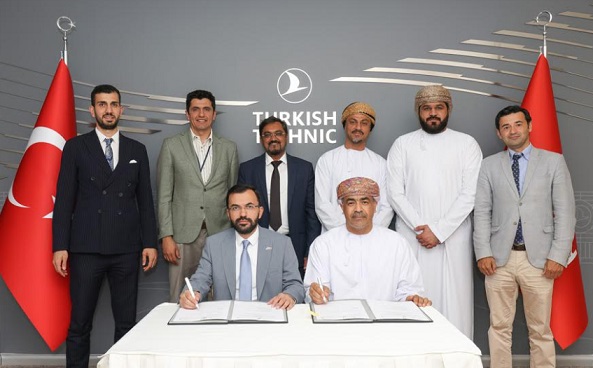 The final special is the creation of "Chick-A-Boom Official Store", in Shop-in-Shop style. In addition, the most important thing and the most special creation for the first time is bringing together popular delicious dishes from every brand of restaurant under "The Pizza Company" banner. These include the top five popular pizza toppings, Super Deluxe, Hawaiian, Ham and Crab Stick, Shrimp Cocktail and Seafood Deluxe, with the options of soft dough or Napoli dough. Including there is the ever-popular menu of juicy fried chicken, "Chick-A-Boom", in the American style with five delicious sauces to choose from, Wimpy, Atomic, 7 Missiles, Honey Boom and Truffle, starting at 169 THB for a set with six pieces of chicken. Finally, there is "Chick-A-Boom Big Chick," large mouthfuls of crispy chicken coated in Craft Batter with deliciousness in every bite, fragrant with the aromas of spices blending in a unique mellow flavor, starts at only 45 THB. There are plenty of other dishes with guaranteed good taste, only for dining in or take away.
"After the country has been reopened and measures to contain the spread of COVID-19 have been relaxed, coupled with universal vaccination, people's lives have started to get back to normal. As a result, consumers are increasingly returning to dine in at our restaurants. Our new-look outlet, 'The Company', is expected to stimulate spending by welcoming consumers back to in-store dining, and providing them with new experiences. These include both the tastiness of special dishes and greater differentiation than people have been used to. The brand forecasts that sales from restaurant outlets will grow at a rate comparable to 2019," concluded Panusak.
Anybody wishing to try out this new experience for themselves can come to "The Company," located on level B at the Robinson's end of Future Park Rangsit shopping mall, from today onward. Catch up with extra details from LINE OA: Thepizzacompany1112 and Facebook: The Pizza Company 1112 Lovers.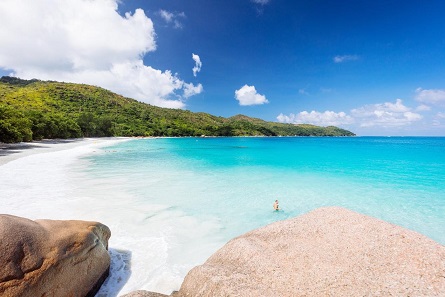 [pro_ad_display_adzone id="915575"]