A pioneer in the wellness industry, Aman has always delivered a holistic and integrative wellness experience, taking care of mind, body and spirit.
Focused on a combination of local rituals, indigenous ingredients and a modern approach, the brand is continually working to innovate its wellness offering in line with the ever-changing needs of guests. Encouraging an invigorating process of renewal, Aman introduces new initiatives to its wellness programme throughout 2022, including visiting specialists, the return of Amanpuri's Integrated Medical Services and several treatments that deliver fast and visible results, ideal for those seeking an instant shift.
Integrated Medical Services
For over three decades, Amanpuri (Thailand) has been a sanctuary for guests on the pristine shores of Phuket. The original Aman, the resort's Wellness Centre has become renowned for its industry leading treatments, tailored to meet the personal goals of any guest. The team consists of lifestyle experts, medical doctors, physiotherapists, nutritionists, as well as an in-house traditional Chinese medicine practitioner. Combining the extensive range of both holistic and medical treatments available on property, the resort's Intensive Immersions resumed in January 2022.
Guests taking part in Amanpuri's Intensive Immersions will firstly undergo a comprehensive medical consultation using biomarkers to evaluate the body's response to treatment for illness, alongside an evaluation of biological age and tests for Sirtuin protein levels. Analysis of the results, plus in-depth discussions regarding lifestyle and personal goals inform a bespoke programme of prescribed medical treatments well as a personalised nutrition plan, customised private movement sessions, and specialised therapies and spa treatments. Lasting five-nights or more, the immersions aim to lead the guest on an effective pathway towards a better-self.
Amanpuri has also introduced intravenous (IV) nutrient therapy as part of its Integrated Medical Services menu. IV formulas for increasing energy, burning fat, building muscle, and improving athletic ability are offered, while guests can also help maintain cellular function and reduce the effects of aging with revolutionary Nicotinamide Adenine Dinucleotide (NAD+) IV Therapy. Exosome IV Therapy for supporting cellular regeneration will also be available. Further, in line with the new offerings, all guests will now be invited to receive a complimentary Wellness Score Assessment with a Spa Wellness Manager who will assess the guest's physical and psychological condition, prescribing a suggested wellness plan for the duration of their stay.
Immune Health and Optimisation
With an ever-increasing focus on the function of the immune system, Aman's two iconic properties in North America, Amangani and Amangiri, have teamed up to offer a unique pathway to improved health. The Immune Health and Optimisation programme, available from 16 April – 25 June 2022, will incorporate ancient Ayurvedic knowledge, traditional Chinese herbal medicine and a western combination of breath and cold therapy to help improve the body's immune system. Guests will have the option to experience one or both parts of the programme for a duration of three to six nights.
The programme begins at Amangani with a comprehensive consultation using traditional Chinese medicine and the concept of Ziran. Focusing on utilising ancient practices to cultivate natural immunity and better one's health, specialist Kristina Allred, has curated a robust schedule of wellness and health activities, including Qi Gong, energy work, cupping and acupuncture sessions. Guests will also take part in immersive lessons in herbal medicine and sample homemade tonics that correspond to different need-states.
Guests can choose to extend their journey further at Amangiri, where three nights of cold water affusions and baths help to strengthen the immune system. Here in the peaceful Utah desert, a series of wellness activities such as mixed movement activities, Vinyasa, and Thai Massage create a comprehensive second part to the immune-boosting programme. Before departure, detailed and personalised after-care information is provided, to continue the journey in the comfort of home.
The Ayurshala Centre
New for 2022, Amanbagh (India) is pleased to announce a first-of-its-kind Ayurshala Centre; a purpose-built medicinal pharmacy unit where authentic Ayurvedic medicines are prescribed and prepared for guests using ingredients grown on site. A place for guests to gain a unique insight into Ayurveda Apothecary, the new stand-alone centre will also be home to the resort's Ayurshala Retreat which will take guests on an educative and transformative journey through Ayurveda, one of the world's oldest holistic healing systems. The retreat will be available year-round from 1 February 2022.
Lasting four-nights or more, each retreat begins with a consultation led by the resort's in-house Ayurveda physician. Guests will be informed about their body type as per the Ayurvedic Doshas before taking part in a tour of the resort's very-own Ayurvedic garden, where they will be introduced to over 200 medicinal plants used in traditional recipes. They will then visit the Ayurshala Centre, where the team will prepare tailored formulations using ingredients harvested from the garden – a sustainable in-house process. Combined with a programme of private daily movement sessions, group Yoga classes and meditations, alongside three healthy meals a day, the Ayurshala Retreat offers a unique insight into Ayurvedic medicine, which can then be taken home and integrated as part of a daily wellness routine.
Wellness Immersions
In recent years, preventative medicine has been a growing trend, with individuals seeking to improve their lifestyle to ensure they remain fit and healthy in the face of illness. Throughout 2022, Aman's flagship holistic hideaways will continue to offer carefully calibrated individual Wellness Immersions, balancing every aspect of health and wellbeing. Tailored from start to finish to meet personal goals, these life-enhancing, multi-day, personalised programmes will take place at Amanpuri (Thailand), Amanoi (Vietnam), Amanemu (Japan) and Amanbagh (India) and Amanyara (Turks & Caicos). Based on thorough testing and assessments, they include a customised routine with daily spa treatments, a considered diet or cleanse, and suggested exercise. Sensitively curated, they promise expert guidance and advice, and time in which to reflect, recalibrate and reset the course of long-term health.
Outdoor Fitness
Reopening 1 April for the summer season, Amanzoe's idyllic natural surroundings on the Peloponnese are the ideal location to focus on improving strength, stamina and muscle tone. Throughout the season, guests are invited to experience the Fitness in Nature programme, which will offer four days of fitness in the great outdoors and includes daily breakfast, hiking, cross training, boot camp, personal training and kayaking sessions, plus four personalised massages.
Visiting Specialists
Throughout the year, an exceptional roster of visiting wellness experts will take residency at Aman's hotels and resorts. Bringing their expertise to Aman Spas and sharing their knowledge across the wellness spectrum, an extensive list of visitors has already been announced with further details available upon request.
Amanyara (Turks & Caicos)
Caroline Alobneti, Naturopath & Traditional Chinese Medicine Expert, February – April 2022
Don Saladino, Celebrity Fitness Trainer, April 2022
Eduardo Garcia, Physical Therapist, May – June 2022
Michael J. Breus Ph.D., Clinical Psychologist & Sleep Specialist, June 2022
Erika Bloom, Founder of Erika Bloom Pilates, August 2022
Michelle Saudan, International Wellness Practitioner & Spiritual Life Coach, August – October 2022
Kelsey Patel, Wellness & Reiki Expert, October 2022
Julian Martin, Rehabilitation Therapist, November 2022 – January 2023
Claudia Sugey, Spiritual Wellness Expert, November 2022 – January 2023
Sammy Kildegaard, Freediving Expert, December 2022
Aman Le Mélézin (France)
Julian Sebastian, Massage Therapist, 12 February – 12 March 2022
Auriane Pellissier, Yoga Teacher & Spa Therapist, through April 2022
Alexander Ivanov, Spa and Wellness Manager, through April 2022
Aman Le Mélézin will also welcome Artur Zolkiewicz for the resort's first Active Recovery Weekend. From 25-27 March 2022, Artur will host daily morning and afternoon classes designed to target the whole body accompanied by evening talks on nutrition, performance, and biohacking.
Innovative Wellness
While many have been unable to travel or visit the spa regularly, new treatments at Aman properties across the globe provide an ideal solution for those seeking maximum results in a short space of time. A pioneer in the wellness space, Therabody technology has been introduced at Aman Le Mélézin (France). Using the Theragun Elite and Recovery Air Compression Boots, guests are invited to prepare the body for exercise, or aid recovery after a day on the slopes through three unique Therabody sessions created exclusively for the resort.
Aman Le Mélézin is also pleased to introduce Iyashi Dome therapy to its extensive spa menu. Inspired by Suna Ryoho – the traditional Japanese practice of burying ones' body in the sand near hot springs to eliminate impurities – the innovative device uses modern technology to instantly rejuvenate the skin, reduce muscular and joint pain and improve recovery time.
Natural Healing
Aman is pleased to announce the arrival of a new CBD Massage treatment at the Aman Spa at The Connaught (London). Available now, the massage uses a pioneering CBD oil blend developed exclusively for Aman by experts in luxury CBD skincare, La Rue Verte. The treatment is available in 30-minute, one-hour, 90-minute or two-hour sessions and combines a lymphatic drainage massage, designed to eliminate toxin build-up, release muscle tension and manage pain, with La Rue Verte's CBD CannabiSPA technology. Incorporating reflexology body mapping, the treatment will target key areas of concern, drawing on the non-psychotropic properties of CBD.
In line with the natural approach and to prepare for the year ahead, Aman's lifestyle brands allow guests to bring the Aman approach to wellness into the comfort of their own homes. Easily integrated into one's daily routine, new gift sets combine complementary products from the Aman Skincare, Sva, Spa Candles and Fine Fragrance collections. Whether seeking a transportive journey around the Aman globe with the Fine Fragrance Discovery Set, or a deeply cleansing bathing routine after a long day with the Ultimate Relaxation Set, the simple yet effective rituals are available online via the Aman Shop, and in Aman Spas around the world.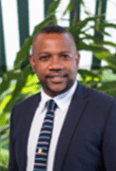 [pro_ad_display_adzone id="915575"]