Grand Hyatt Erawan Bangkok promises a joyful moment to remember on Mother's Day, offering special meals and leisure times in three popular restaurants – from one of the best international buffets at The Dining Room, to unparalleled dining experiences at Salvia and Spasso Bistro.
At the city's ever-popular The Dining Room, two of its best buffets are presented to make this year's Mother's Day even more memorable. Start the day with the renowned The Grand Mother's Day Brunch, an indulgent buffet spread featuring not only the finest gourmet delicacies from around the world, but also the best from the land and the freshest from the sea. Elevating the unparalleled brunch experience is a truly exceptional selection of freshly-prepared 'Grand Creations' from our executive chef, each presented right to your table. Among the highlights are a trio of magnificent dishes: the 'Jean Larnaudie' foie gras au torchon and pan-seared foie gras with apricot puree; truffle & porcini risotto cooked à la minute in a matchless wheel of perfect parmesan; and elegant morsels of Ikura tart. The neighboring carving corner is always second-to-none, featuring only top-quality meats. One of the 'must-try' menus is roasted Australian rack of lamb served with a flavorful sauce and a full set of condiments. The Dining Room's seafood selection also takes center stage. In addition to the dedicated corner of freshly-shucked oysters all imported from France, there are other seafood delicacies to try like rock lobsters, swimmer crabs and sea snails.
Nestled in the secluded grounds of downtown Bangkok, Spasso Bistro at Grand Hyatt Erawan Bangkok, likewise, offers satisfying Parisian-inspired steakhouse-bistro dining. Passionately curated by the French chef, the menu offers an exceptional à la carte selection that presents perfectly-executed French traditional cuisine in dishes unabashedly showcasing only the best of the best from France. One must-try is 'La Formule', serving the delicious iconic hand-cut steak-frites of Paris in unlimited quantities, alongside mixed greens herb salad and sourdough baguettes. You have a choice of featured cuts: the renowned French entrecote (rib eye), lamb chops, tiger prawns, or sole fillet – each bathed in a sumptuous secret butter-based sauce one could almost savour by itself.
Whatever your preference, visit Grand Hyatt Erawan Bangkok and make your Mother's Day celebration an occasion to remember.
The Dining Room, Grand Hyatt Erawan Bangkok 
The Grand Mother's Day Brunch is available from 12:00 to 3:00 pm
Priced at Baht 3,490 net per person
The Delightful Mother's Day Dinner is available from 5:30 to 10:00 pm
Priced at Baht 2,400 net per person
Salvia, Grand Hyatt Erawan Bangkok 
Available for lunch and dinner on 12 August 2022
Lunch:  from 12:00 to 2:30 pm
Dinner:  from 5:30 to 10:30 pm
Spasso Bistro, Grand Hyatt Erawan Bangkok 
Available for lunch and dinner on 12 August 2022
Lunch:  from 12:00 to 2:30 pm
Dinner:  from 5:30 to 10:30 pm
For more information or reservations, please contact Grand Hyatt Erawan Bangkok via telephone at 02-254-1234, and e-mail at bangkok.grand@hyatt.com, or visit www.grandhyatterawanbangkok.com.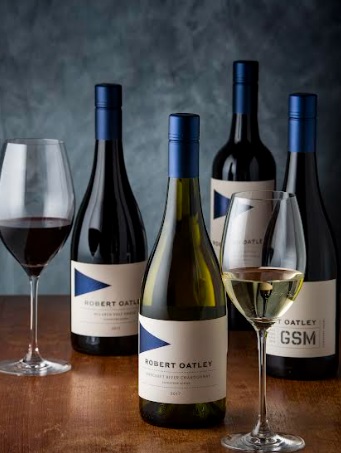 [pro_ad_display_adzone id="915575"]