Good Doctor Technology Thailand (GDTT), a subsidiary of a regional health-tech company with the vision of providing 'One Doctor for One Family in SEA', announces that they have received their official acceptance by the National Health Security Office (NHSO), to be an authorised care service provider for asymptomatic COVID-19 patients and those experiencing mild symptoms during home-isolation. By delivering timely healthcare services remotely through their readily available digital health mobile application, GDTT aims to increase the accessibility of care and medication to those who require guided medical support. This move is part of a newly implemented COVID-19 mitigation strategy developed by the NHSO, the body which manages universal coverage in Thailand under the management of MoPH (Ministry of Public Health), to handle the shortage of hospitals beds and influx of patients at health facilities caused by the rise of new cases daily.
How telemedicine can help reduce the burden of overstretched healthcare resources during COVID-19
As the Kingdom of Thailand continues to battle the spread of COVID-19 infections, GDTT recognised the urgency to support national efforts with patient care management by leveraging on the capabilities of their existing digitally-backed healthcare technology platform. By increasing the accessibility of healthcare services to those in home or community isolations, GDTT aims to play its part in ensuring that every family in Thailand has access to a family doctor and support the adoption of virtual health services especially during a pandemic. Built to empower users with credible and trusted health information which are fully customised for Thai users, the Good Doctor app provides telemedicine services, offer exclusive discounts to health and wellness products and includes a library of health articles written and curated by their in-house medical team. The Good Doctor app is powered by cutting edge technologies that has proven to address accessibility gaps of healthcare services in other Asian countries such as Indonesia and China. With its clinical automation systems in place, patients will get connected to a live chat conversation with their in-house doctors within 60 seconds without prior appointment booking and receive a diagnosis and recommended treatment plan within 15 minutes.
Dr. Sudihichai Chokekijchai, Head of Medical Team, Good Doctor Technology Thailand, explained: "Through telemedicine and virtual care, we can deliver the right care to those in home or community isolation setting at the right time by ensuring that patients are manging their health as best as possible. It is important that these patients are well guided during this period of time so that their condition is properly managed. Ultimately, we hope to decrease the risk of condition deterioration and keep them out of the tertiary setting as much as possible. By increasing the adoption of telemedicine services in Thailand, therein lies the opportunity to improve effective primary care management in the long term."
With the newly expanded reimbursement programs to private healthcare facilities by MoPH, there are two patient management pathways which are supported by GDTT:
Testing via ATK (Antigen Test Kits), to scale testing through and beyond official RT-PCR means and manage risks through more widespread testing, and
Primary care for home or community isolation patients, to manage primary care needs of those diagnosed with Covid-19 and treat symptomatic patients.
Patients can consult with doctors who will then prescribe them with an Antigen Test Kit if deemed necessary. If results are negative, the patient will still be guided on the appropriate self-monitoring steps; if results are positive, patients are then migrated onto the Good Doctor Technology primary care flow. Patients who require home or community isolation must then register themselves with the NHSO before beginning their period of isolation, at which point they are able to receive additional healthcare services, medicine deliveries and regular virtual follow-up consultations with GDTT's in-house medical team.
Apart from delivery virtual consultations, GDTT also handles symptomatic patient cases with medication delivery for a period of 14 days whilst the patient is self-isolating. This includes free and ongoing consultations with their doctor, prescribed medication, Covid-19 drugs approved as therapeutics in its treatment, and medical devices such as self-testing kits. GDTT currently partners with several local on-demand logistics providers to serve patients orders, by delivering essential medicines and supplies in the shortest time possible.
Melvin Vu, Regional CEO of Good Doctor Technology, adds: Scalability is an important factor we had to take into consideration in order to assess the level of effectiveness our virtual services will have in supporting NHSO's home and community isolation programme. With our unique telemedicine operating model which has the capacity to connect our doctors to patients promptly, we are ready to serve the fast-growing number of patients who urgently require access to local doctors at their fingertips during the 14-day isolation period. As our robust pharmacy and logistics network coverage spans across the entire Bangkok city, we can handle more patient cases and manage medical delivery operations with ease due to the technology infrastructure and automation augmentation capabilities which sits at the core of our digital health service."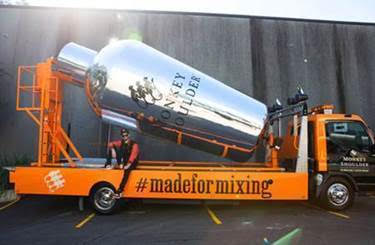 [pro_ad_display_adzone id="915575"]