Leading co-living project HOMA Phuket Town has formed an important new partnership with Bangkok Hospital Phuket to attract more international medical tourists to Phuket and boost inbound arrivals to the island through the Phuket Sandbox programme.Under the new Memorandum of Understanding (MoU), HOMA Phuket Town will work together with Bangkok Hospital Phuket, a world-class medical facility in Phuket, to offer personalised packages for patients that combine affordable self-catering accommodation with medical services. Thailand is a global hub for the medical tourism industry, and this new cooperation will again position Phuket as an ideal destination to welcome overseas patients as the world starts to travel again.
Bangkok Hospital Phuket specialises in three key areas: sustainable wellbeing, beauty, and complex surgeries – all of which are attractive to international medical tourists from Thailand's main target markets. Guests who use the Phuket Sandbox to visit Thailand can now upgrade their relaxing, residential stay at HOMA Phuket Town with professional consultations and treatments from the expert doctors and therapists at Bangkok Hospital Phuket, operated by Bangkok Dusit Medical Services (BDMS), one of the most prestigious hospital networks in Asia Pacific. HOMA will also provide long-term accommodation to full-time employees and visiting doctors from Bangkok Hospital Phuket.
HOMA Phuket Town has crafted a dedicated package that allows its tenants to enjoy a virtual consultation with doctors, from the comfort of their spacious, fully-furnished apartment. A selection of studio, one-bedroom, two-bedroom, and three-bedroom units have been specially adapted to aid rest and recuperation, with integrated connection to Bangkok Hospital's CareConnect Centre. CareConnect is a state-of-the-art personalized patient care by virtue of the so-called Internet of Medical Things technology (IoMT), along with professional health monitoring and analysis by a multidisciplinary team–the first to blaze a trail in Thailand. Bangkok Hospital Phuket recently received a Top Award in Global Health Asia-Pacific Awards 2021, Awarded of Heart and Vascular Service Provider of the Year by advent of IoMT CareConnect.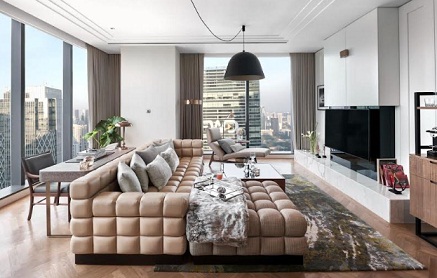 [pro_ad_display_adzone id="915575"]