At Yào Restaurant, Executive Chinese Chef Bruce Hui is whipping up his magic for the pot full of treasures, 'Prosperity Treasure Pot'.
The 'Prosperity Treasure Pot' or 'Poon Choy' is a traditional one-pot dish composed of premium meat, seafood and vegetables served in a delicious broth. The pot is commonly popular during Chinese New Year and special occasions as it is believed to bring abundance and prosperity to every family member.  Nowadays, the Chinese commonly celebrate family reunion with this menu to spread their lives with full of luck and fortune.
Prosperity Treasure Pot is usually filled with overflowing of ingredients to signify abundance of wealth and prosperity.  At Yào Restaurant, Chef Bruce carefully handpicked each ingredient to guarantee the perfect quality of each item.  The first treasure of this luxury pot is Australia abalone from the cold water of Hobart, where high requirements on the seawater environment remains.  Abalone is known as a symbol of good fortune for Chinese.  Other auspicious meaning ingredients from sea and land are sourced to make the pot perfect such as Phuket lobster or dragon of the sea for Chinese, symbolizing prosperity in life, sea cucumber represent 'joyful heart' while dried scallops, the emperor's menu in the history are said to bring wealth because of their similarity shape to old Chinese coins. As the highlight of the pot, Chef Bruce also included superior fish maw which signify abundance.  Not only auspicious meaning, but fish maw is rich in protein and colloid which is very helpful for human immunity and recovery. All ingredients are layered and simmered in chicken broth and shitake mushroom.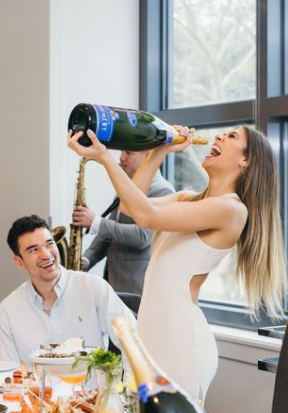 The 'Prosperity Treasure Pot' or 'Poon Choy', the perfect menu for big group of family members and friends is available for lunch and dinner at Yào Restaurant at THB 33,333++ per pot for 10 persons.  One-day advance reservation is required.
For Reservation and more information;
Direct Link: ly/Book-YAORestaurant-FB
LINE official account: @marriottsurawongse
Call : 02 088 5666
Full menu and more details, please visit yaobangkok.com
[pro_ad_display_adzone id="915575"]