Savelberg has moved to a new location in the Yen Akat area and what a move this is! There are several renowned restaurants nearby as this area shapes up to be a new culinary bastion in Bangkok. Savelberg is in a newly renovated house.
Upon entering, the green garden called out to us, an ideal spot for some pre-dinner thoughts and photos. Service was impeccable on a fine Sunday evening.
The restaurant currently serves the Savelberg Experience Menu – a six-course culinary journey. One of the amuse-bouche came with a selection of bread and ooh, that French butter elevated all senses. Much love for the champagne to kick off the evening on some very distinctive bubbles.
The dinner began with lobster and truffle dressing, presented on a very beautiful plate. The Cold & Warm second course was pan-seared langoustine from Denmark. The cucumber brunoise and yogurt was visually a circular border embracing the plump langoustine. Cucumber granita provided a touch of zest. The white wine completed and complemented this sublime dish.
Chef Henk's signature Turbot dish came next and this was a celebration. Expect nothing less from Chef Henk's and his culinary team. Thai clams/vongole gave the contrast and the layered taste to this sturdy fish. We learnt too that the kitchen and dining area were newly built. The white interior and small yellow lights checked all the right boxes.
Foie gras graced our table next and the fig-cranberry duo sang like a harmonious choir. We were already planning a return visit, even before the main course. Again, the elegant plating really uplifted every course we had the entire night.
The main course was Anjou Pigeon. Anjou is a province in France. The pigeon was pan-seared and the accompanying sauce: divine!
We ended the masterful culinary journey with chocolate praline. It is a simple name that hides the many textures and sweet notes presented atop the praline. Yuzu is one of them, the rest – we recommend you to try for yourself. It was once again, a celebration.
On the way out, we stopped to observe the flurry of activities in the glassed open kitchen. Truly a Michelin kitchen, we loved the brightness of it all. Call ahead for your table, come a bit earlier for your moment in the garden. Sip champagne, slow down time…and have a fine evening at Chef Henk Savelberg's new home/location.
The restaurant is open daily for dinner and weekends for lunch as well. Details below:
Monday – Friday (Dinner only) 6-10PM
Saturday – Sunday (Lunch)12-2PM, (Dinner) 6-10PM
Location: 136/1 Yen Akat 2, Khwaeng Chong Nonsi, Yan Nawa Bangkok 10120
Telephone No. +66 (0) 2252-8001
Line Official ID: @savelberg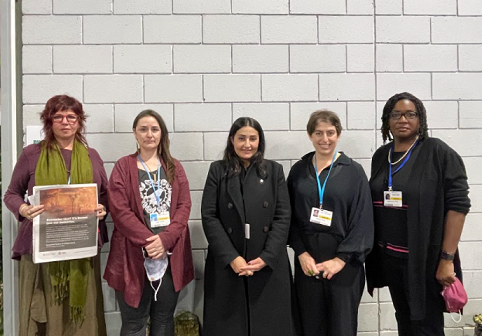 [pro_ad_display_adzone id="915575"]