The first-year anniversary that MUJI Thailand has given a new experience to Thai to touch the true MUJI philosophy and lifestyle with the opening of the MUJI Concept Store on the 7th floor of Central Chidlom Department Store.
The MUJI store which is similar to a MUJI shop replicated from Japan has been well received by customers and is becoming another destination for both Thai and foreign customers. To celebrate the 1st anniversary, MUJI has organized the "MUJI CHIDLOM 1st Anniversary" campaign to communicate the identity by launching new variety of products, food, new lifestyle for customers once again and providing many special offers, such as a new style of furniture showroom, a special activity to win prizes. Moreover, there are also special highlight with MUJI Coffee Corner that launching new variety menu such as Cakes, Breads for taking away, Japanese Bento Set with good price, many flavours of Onigiri and SPECIAL MENU for this campaign, "Strawberry Birthday Shortcake" that made in a special big size.  Enjoy the MID YEAR SALE promotion – up to 50% discount (only participating products).  For charity, shop a special collection of MUJI fabric bags – 5 designs which the designer team was led by Teacher Toh – M.L. Chiratorn Chirapravati, reflecting the concept of 'Pleasant LIFE', a happy and enjoyable life to become a community that is ready to build good relationships with people and society. This campaign will be held to July 10, 2022 at MUJI, 7th floor, Central Chidlom.
Mr. Akihiro Kamogari, Managing Director of MUJI RETAIL (Thailand) Co., Ltd. said that MUJI is not only a brand but also a lifestyle; therefore, MUJI is not just only a shop selling products but also wants to be a community or a center connecting people and society together to co-build a good relationship and lead to the sustainable society creation through a variety of activities as well as delivering sustainable development values through the production process of MUJI products. These are one of the important reasons for opening the MUJI New Concept Store on the 7th floor of Central Chidlom which is celebrating its 1st year anniversary June 2022. To thank you and reward customers who have supported MUJI over the past year, MUJI is arranging the "MUJI CHIDLOM 1st Anniversary" campaign to deliver happiness and new experiences to customers by launching new products including special products collection that will be released only for this campaign and a giveaway promotion.
In addition, in order to send happiness in all aspects on the 1st year anniversary and to give value back to the society, MUJI had made 5 designs of organic cotton bags to be a special charity collection which were designed by teacher Toh – M.L. Chiratorn Chirapravati, along with his artist students: Pure Lokuttra, Orn Thongthai, Beaut Chaimanowong, and Nongnapas Maneechote. They are priced at 129THB for each with limited quantities. All incomes without deduction of expenses will be donated to the Foundation For Children to support education for children and youth in need. All promotions and highlight activities of this campaign are comprehensively organised and support various dimensions of customer lifestyles. To thank you and give happiness to all customer targets.
For the highlights from "MUJI CHIDLOM 1st Anniversary" on celebrating the 1st anniversary of MUJI Central Chidlom concept store that MUJI lovers should not miss! For example, see the new product launches of the MUJI Concept Store at Central Chidlom on a larger than 1,800 square metres area and fully enjoy the new design of "Baan MUJI" showroom with a parade of furniture, design work and home decorations that is a must visit for check-in and take a photo. Fulfill inspiration and ideas to implement and satisfy the fashionistas with the launching of 3 new series of women's apparel with a simple but classic design, timeless, covering with monochrome base colour that not only could mix and match in a casual look but also wear for a working look.
In the section of MUJI Coffee Corner, foodies and cafe hoppers, don't miss out on launching a variety of menus. Just come to MUJI Corner, you will get both coffee, cakes as well as a variety of light meals that customers can choose more fully than before such as Onigiri Set with chicken, Japanese Bento Style such as Grilled chicken Set (Yakitori), Japanese grilled shashu pork set, Salmon Soboro Set and all comes in good price, 89 THB with good quality. We guarantee that the taste is good for Thai people. Moreover, we offer new 5 flavors of ONIGIRI such as Salmon Shio Yaki Onigiri, Salmon Teriyaki Onigiri, Salmon Spicy Mayo Onigiri and they are priced only 39 THB. All of these available only at Muji Central Chidlom. There is also a bread zone for takeaway such as purple sweet potato, green tea daifuku bun and hokkaido cream cheese strawberry bun, as well as other bread with more than 20 flavors. All of these are to reinforce that MUJI is not only a brand, but also a customers' daily life in every aspect. In addition to appliances, customers can also buy a variety of good quality food at reasonable prices. AND SPECIAL for only MUJI 1st Anniversary campaign, Enjoy "Strawberry Birthday Cake" that made in a special big size, the special offer only for this campaign during 24 June – 10 July 2022.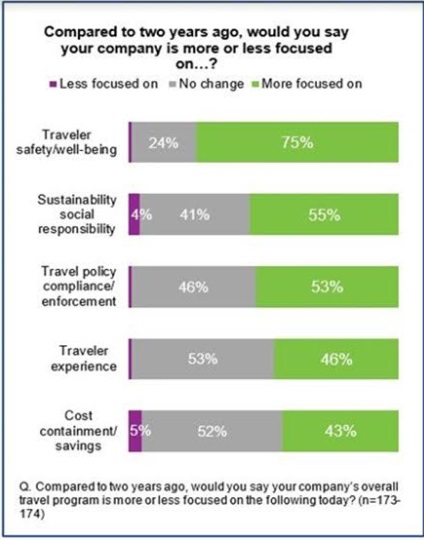 Lucky Draw activity – just shop MUJI product for every 1,000 baht, you will get a chance to win more than 10,000 prizes of quality products from MUJI, such as luggage, bead sofa, aroma diffuser, Circulator Fan (Low-Noise), household items, cash voucher, beverage coupon from coffee corner, MUJI snacks, etc. And shop MUJI product for every 1,500 baht or born in July, you will get 1 pattern of embroidery for free.
"MUJI pays attention to 'Pleasant LIFE' or having a happy and enjoyable life by designing suitable products for simple everyday life and has continued to carry out this mission through communicating the values and stories of MUJI that is not just only a daily life product but also a lifestyle. Furthermore, MUJI is a community which ready to build a good relationship with people and society in order to make better version of the sustainable society creation" Mr. Akihiro concluded.
Let's join us for a new experience of happiness in a simple MUJI style and celebrate the 1st year anniversary with the campaign "MUJI CHIDLOM 1st Anniversary" at MUJI Concept Store, 7th floor, Central Chidlom from June 24 to July 10, 2022.
For more details, see Facebook: MUJI Thailand, Instagram: MUJI_Thailand and Line Official @MUJITHAILAND
@MUJITHAILAND #MUJI #MUJIThailand #MUJICHIDLOM1stAnniversary
#MUJICHIDLOM #มูจิ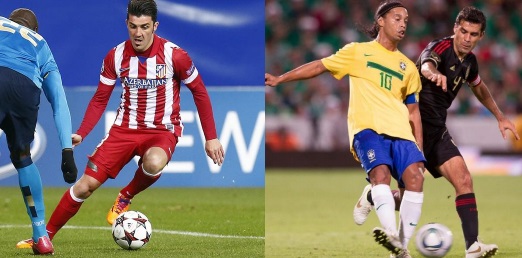 [pro_ad_display_adzone id="915575"]