Marriott International is pleased to announce the promotion of four of their high-performing associates into general manager roles – Victoria Benevolenskaya as General Manager of the Four Points by Sheraton, Sydney Central Park; Mark Snell as General Manager at Courtyard by Marriott Brisbane South Bank, Carolyn Smith as General Manager, Courtyard by Marriott Melbourne Flagstaff Gardens and Karan Singh as General Manager, Element Melbourne Richmond.
Sean Hunt, Area Vice President, Marriott International, Australia and Asia Pacific said, "I am really proud of these new appointments, all four associates have been part of Marriott's internal training and development program that allows us to develop the skills of our high-performing team members as they move through to senior management positions.
"Victoria, Mark, Carolyn and Karan are all first-time General Managers, they will each play an integral role in supporting the ongoing success of these hotels and Marriott International. They bring extensive experience and a great passion for the industry. I congratulate them all on their well-deserved appointments.
"At Marriott, we encourage Talent retention and internal promotion, as well as our diversity and inclusion programs, mentoring and wellbeing are all key focus areas at Marriott International. I am also delighted with the growing representation of women in our senior management roles, Victoria and Carolyn are one of our youngest female general managers in the business," said Sean Hunt.
Victoria Benevolenskaya, General Manager of Four Points Sheraton, Sydney Central Park
Victoria has more than 13 years' experience working with Marriott International properties holding various positions across the business in finance and management. Recognising her strong commitment to service excellence, passion for the industry, strong financial acumen and demonstrated ability to tackle challenge.
Victoria Benevolenskya said "It is a very exciting challenge for me and I am very proud to be managing Four Points by Sheraton, Sydney Central Park as we re-build the market following the disruption caused by the Covid-19 pandemic over the last 12 months. The hotel is an ideal base for travellers and business guests to have a comfortable stay and explore the emerging and vibrant Sydney Central precinct."
"My key focus for the next 12 to 18 months will be establishing a strong foothold as the market bounces back and building a strong team committed to delivering a truly memorable stay for guests," said Victoria Benevolenskya.
Victoria started her career as Guest Service Agent at Four Points by Sheraton Darling Harbour. Specialising in finance, she progressed from Account Officer to the role of Complex Finance Officer. Working closely with the General Manager and day to day management of the hotel, Victoria was recently appointed to the General Manager Role.
Mark Snell, General Manager, Courtyard by Marriott Brisbane South Bank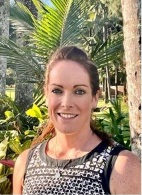 Mark Snell brings 25 years hospitality industry experience to the general manager role. He has held various positions including managing food and beverage, front office and rooms during his extensive career with Marriott International. Well recognised in the industry for his exceptional customer service and hotel knowledge, Mark has been nominated three times for the JW Willard Marriott Award for Service Excellence.
Mark Snell said, "Marriott International have provided me with the opportunity to travel extensively and gain in-depth knowledge across all areas of the business. The appeal of Marriott International has been the opportunity to grow and develop my career across a range of first-class hotel properties both here in Australia and internationally."
"I feel both privileged and excited to take on the role of General Manager at Marriott's first hotel under the Courtyard brand in Australia. My vision for the hotel is to increase awareness of the brand in the local market, build the reputation for the property and to deliver the very best service for guests," continued Mark Snell.
Carolyn Smith – General Manager, Courtyard by Marriott Melbourne Flagstaff Gardens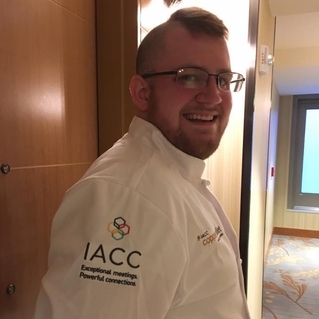 Carolyn commenced her career with Marriott in 2001 at The Westin Melbourne as a Service Express Attendant. She worked across the Rooms Division and Front Office. Carolyn moved to London in 2010 and furthered her experience in rooms management.
Returning to Australia in 2014, Carolyn joined the Sheraton Melbourne Hotel as Executive Assistant Manager – Rooms. Relocating to Port Douglas, she was appointed to the role of Director of Operations at Sheraton Grand Mirage Resort Port Douglas, where her strong leadership has been instrumental in implementing change to grow the resort. Carolyn commenced her role in Melbourne on 28 June, 2021.
"I am very much looking forward to returning to Melbourne to take on the role of General Manager at the Courtyard by Marriott Melbourne Flagstaff Gardens. Marriott International is committed to providing solid career progression for their associates, offering excellent training and mentoring programs that provide long-term and rewarding career opportunities," said Carolyn Smith.
Karan Singh – General Manager, Element Melbourne Richmond
Karan commenced his career 22 years ago with Marriott International at the pre-opening of Goa Marriott Resort as a Porter. His career took him around the world and he has worked with many of the world's best hotel brands. He progressed his career working his way up through the rooms division and prior to arriving in Australia, he was an Executive Assistant Manager at the Sofitel Bali Nusa Dua Beach Resort and subsequently moved to Sofitel Sydney Wentworth, where Karan was involved in soft refurbishment projects and systems upgrades.
Karan rejoined Marriott International in March 2020 as the Hotel Manager for the flagship Sheraton Grand Sydney Hyde Park. He commenced in the General Manager role at Element Melbourne Richmond on 26 July.
"Throughout my career I have had the opportunity to work internationally in some of the world's best hotels. I started by career with Marriott in Goa as a porter, and recently rejoined the group at one of their flagship properties in Australia, The Sheraton Grand Sydney Hyde Park. I am truly excited to be offered this career opportunity to lead the team at the Element Melbourne Richmond, a signature lifestyle brand in Marriott's growing portfolio and take the Element brand's promise around sustainability and wellbeing to the next level," said Karan Singh.