Mövenpick BDMS Wellness Resort Bangkok, the holistic health-focused urban retreat, is giving local residents the opportunity to enjoy delicious and highly nutritious cuisine in the comfort of their own homes, following the launch of its dedicated "Healthy Eating" menu for delivery or takeaway, which has been created in collaboration with world-renowned medical experts.Rajiv Ranjan, Executive Chef, and Peerawich Nokthong, Pastry Sous Chef of Mövenpick BDMS Wellness Resort Bangkok, have combined their exceptional culinary talents with the expertise of two medical professionals from BDMS Wellness Clinic, Dr. Sureerat Sritangrattanakul, M.D., a specialist in regenerative medicine, and Praerawee Srisurin, a leading dietician. The result is a collection of 10 delectable dairy- and gluten-free dishes that have been carefully crafted using fresh ingredients and superfoods to maximise their health benefits.
Suitable for anyone with allergies, intolerances or any other dietary restrictions, the menu reveals the exact calorie content and nutritional information of each recipe, with written descriptions and easy-to-identify symbols, so that every diner understands exactly what they are putting into their bodies.
Diners can select from a choice of tempting Thai favourites, such as stir-fried tofu, chili and hot basil, chicken and almond milk green curry, or sweet potato and chicken massamun curry, all of which are served with steamed riceberry – a wholesome, locally-grown alternative to white rice. International options include vegetable lasagne with tomato & pepper ragout, baked salmon with vegetable spaghetti and herb coulis, and lemongrass & mint chicken breast with steamed broccolini and roasted cherry tomatoes, while pan-Asian specialties include red miso ramen with mushrooms and zucchini noodles, and an Asian-inspired Cobb salad. Naturally, Mövenpick BDMS Wellness Resort Bangkok understands that no meal is complete without dessert, so it has created two guilt-free sweet treats: almond milk panna cotta and soft cacao mousse.
Influenced by comfort food, these mouth-watering menu items would usually be served at Rim Klong Café, the elegant canal-side eatery. Due to the current situation in Bangkok however, all dishes have been made available for takeaway or home delivery, so Bangkokians can enjoy the finest health food at home.
Chef Rajiv said: "It gives me great pleasure to reveal our exclusive Healthy Eating menu as a delivery service to the Bangkok community. At times like these, when many people are struggling with higher levels of stress and anxiety, a good diet is more important than ever. Our food plays a pivotal role in our physical and mental wellbeing; simply eating the right things can help us maintain the natural balance of our body. I would like to thank our colleagues at BDMS Wellness Clinic for their expert input and I look forward to showcasing our comforting cuisine to local residents."
Dr. Sureerat Sritangrattanakul, M.D. commented: "Many people these days have developed more food allergies, especially for dairy products and gluten. While they need to avoid this in their diet, there's the feeling that there aren't really a lot of attractive choices available on the market. There are even fewer products that inspire confidence in their quality, are delicious and well presented. These factors provided the inspiration to collaborate with the hotel and deliver a collection of dishes that would solve this pain point."
Praerawee Srisurin added: "I collaborated closely with the chefs to select the proper natural ingredients that have the necessary benefits and nutrients. We inspected the ingredients to ensure no dairy or gluten content, as well as calculating the calories and nutritional value. By combining our strengths, we believe we have created a truly unique menu that tastes great and makes you feel fantastic."
To order from Mövenpick BDMS Wellness Resort Bangkok's Healthy Eating menu, please use the official food delivery site at https://bit.ly/3houI5h or call 02-666-3333. Prices start from THB 220+, with free delivery within 3km of the hotel. For further distances, additional delivery fees apply.
For more information about Mövenpick BDMS Wellness Resort Bangkok, please visit www.movenpickbdmsbangkok.com or connect with the hotel on LINE, @movenpickbdms.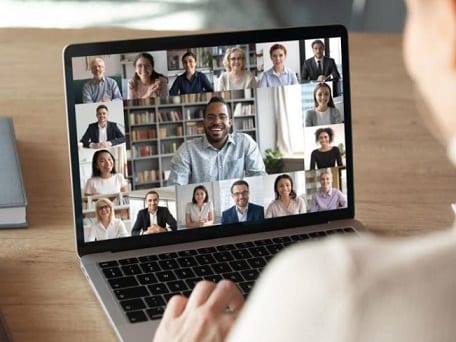 Pictured (from left to right): Praerawee Srisurin, Dietician, BDMS Wellness Clinic; Chef Rajiv Ranjan, Executive Chef, Mövenpick BDMS Wellness Resort Bangkok; Dr. Sureerat Sritangrattanakul, M.D., Regenerative Medicine Specialist, BDMS Wellness Clinic; Peerawich Nokthong, Pastry Sous Chef, Mövenpick BDMS Wellness Resort Bangkok