Burger King has unveiled the new "Whopper," its signature burger. Every burger is cooked with premium ingredients – 100% imported beef, fresh chemical-free veggies and freshly baked buns every day, with no added MSG.
Each dish is guaranteed, with special care at every stage of preparation before it reaches the consumer. Additionally, Burger King has also revamped its outlets to reach more consumers, with new colorful and lively décor to highlight a brand which satisfies every age and gender segment. At the same time, the company has continued to expand branches along with renovate the store to reach customers across the country. In addition, Burger King also launching a super value "Whopper" promotion, from 259 THB to only 199 THB.
Mr. Tanawat Damnernthong, General Manager of Burger (Thailand) Co., Ltd., revealed that, "The 'Whopper', Burger King's number one signature dish since the birth of Burger King in Thailand, and popular with consumers for over 20 years. In this year, Burger King has improved the ingredients every burger boasts freshly baked white sesame buns, soft and fluffy texture.Tender beef, made to Burger King's secret recipe from 100% specially-selected high-quality imported Australian beef, is flame-grilled with the company's unique technique, resulting in a singularly juicy burger. Alongside the meat is fragrant fresh clean vegetables guaranteed free of chemicals, including iceberg lettuce, tomatoes, onions and pickles. Every ingredient is safe with no preservative, food coloring or artificial flavor, and no MSG has been added, for the consumer to experience the true taste of the Real Whopper."
Mr. Tanawat added that Burger King is also refreshing its stores with a new-look, fun, colorful and appealing modern design, intended to make consumers feel relaxed, but making the shop look lively when they come inside, satisfying every age and gender segment. Service is provided by staff trained to the global Burger King standard. The first new-look outlet is located in a Caltex gas station on Ngamwongwan Road. Currently, Burger King currently has 121 branches nationwide, 60% of which are in Bangkok and 40% in the provinces. This year's plan is to roll out another 10 outlets to cover every area to better support consumers and tourists. In July, Burger King will open its first branch in Khon Kaen. Recent sales have been growing well compared to the pre-COVID-19 situation in 2019, with number-one growth in the delivery segment.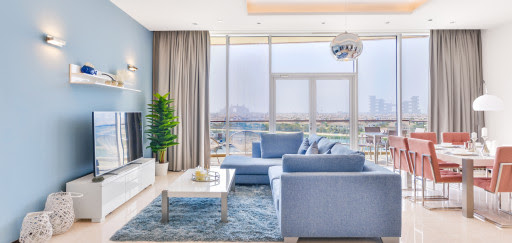 "Our strict compliance with standards ensures that consumers can be confident in Burger King's product quality and services. Going forward, we have a strong strategy of bringing Burger King to Thai consumers on a wider basis. We will promote our image of service with quality food meeting consumers' needs at accessible price points. Meanwhile, we have a pipeline of super value promotions to position us as the leading food brand that meets the needs of consumers of all genders and ages."
Burger King is also letting consumers try out the range of Whopper dishes with a special promotion, the super value Whopper, slashed from the full price of 259 THB to only 199 THB. There are many other dishes for customers to choose from, such as Classic croissan'wich and Pork congee for breakfast. Rice dishes include Spicy chicken with jaew sauce, Spicy chicken with teriyaki sauce, and Thai people's favorite dishes, delicious Original Chicken King, and Spicy korean Chicken King. There are dishes for the health conscious such as Plant-Based burger, as well as a wide range of desserts and beverages. Customers can now dine in or take away, order from the Burger King Thailand app, or from our website, concluded Tanawat,
Anybody wishing to try out the original real "Whopper" with quality ingredients and all their other favorite dishes at Burger King can visit any Burger King branch in Thailand, or get more information from www.burgerking.co.th  and Facebook: BurgerKingThailand.