R3, the enterprise blockchain software firm, will expand its presence in Thailand following the renewal of its partnership with Bangkok Bank. The expansion will see an increase in R3's workforce in Thailand, underscoring R3's commitment to the Thai market and its local partners.
"Thai enterprises are at the forefront of innovation, digital transformation and blockchain adoption and R3 is proud to support the nation's digital industry transformation," said Amit Ghosh, Head of APAC, R3. "We've had a long standing relationship with Bangkok Bank and collaborated with various large-scale blockchain projects, including Project Inthanon-Lionrock and Contour—as such, we are excited to continue our partnership with Bangkok Bank and to support their ongoing commitment to improving their service offering through the use of emerging technologies."
Highlighting R3's commitment to the Thai market and local partners, the partnership renewal with Bangkok Bank coincides with R3's recent expansion of its local workforce—consisting of in-market sales and pre-sales roles in Thailand.
"As we see new opportunities and innovations coming from Thailand, and as we continue to work with some of the Thai ecosystem's largest actors—we want to ensure that we have the appropriate resources in place to continue providing our partners with transformative tools to meaningfully improve their business. The partnership renewal with Bangkok Bank, together with our recent in-market hires, demonstrates R3's commitment to support our current and future partners in Thailand," Ghosh added.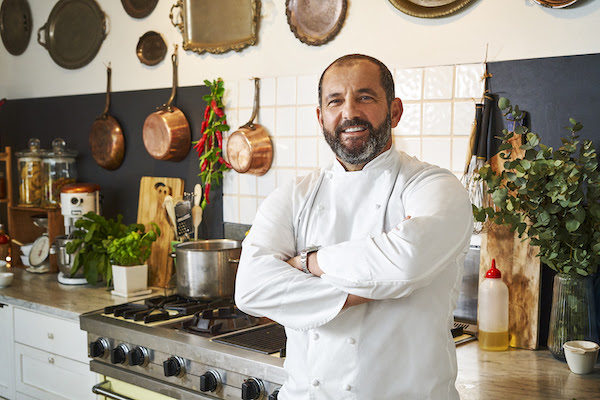 Amit Ghosh, Head of APAC
Through its partnership with R3, Bangkok Bank will have the ability to leverage R3's flagship enterprise blockchain platform, Corda Enterprise, to streamline business operations across its trade finance, capital markets, and supply chain businesses. Bangkok Bank is also planning to ramp up Corda training for their internal teams and is exploring new Corda-based solutions within the trade, payments and supply chain space.
"It is almost five years since we first met with Dave Rutter and his leadership team in New York. At that time we were impressed by their open minded and collaborative approach to developing the potential of distributed ledger technologies. The decision to develop Corda as a DLT solution to meet the requirements of financial services was visionary. In 2021 we are seeing growing interest from our corporate clients in deploying enterprise blockchain solutions tailored to their industry-specific needs," said Ian Guy Gillard, Senior Executive Vice President at Bangkok Bank and R3 board advisor. "Consequently, we have renewed our annual subscription of Corda Enterprise for the full licensing plan. We are also delighted that R3 has shown their confidence in the Thai market by adding presence on the ground with the local office. This is even more important in uncertain times such as this when travel is restricted," Gillard added.
Ian Guy Gillard, Senior Executive Vice 
Bangkok Bank has cemented itself as a leader in blockchain innovation and is a founding member of Contour, a blockchain-based open industry platform to create, exchange, approve, and issue Letters of Credit L/C on Corda. In September 2020, Bangkok Bank used Contour to facilitate an L/C transaction between a subsidiary of Thailand-based PTT Group and a Vietnam-based trading partner in September 2020, greatly reducing L/C issuance time by over 95%. The most recent success extends the bank's collaboration with leading local and global partners in the ecosystem. The bank collaborated with SCG Chemicals, a manufacturer of petrochemical products and GC Marketing Solutions Limited, the chemical flagship of PTT Group under GC Group, to facilitate their L/C transactions with their partners via leading local banks in Vietnam. The bank also joined with Pacific Containerbag Co., Ltd. to facilitate the company's transactions with corporate partners in Oman, opening and receiving L/C, supporting both import and export customers. Bangkok Bank has plans to go-live with Contour and implement L/C transactions under the Contour network within its ecosystem.
[pro_ad_display_adzone id="915575"]