Gogolook, a global leading fraud prevention app developer best known for Caller identification and Spam blocking application, Whoscall, is today launching Mae Roo Dee, a chatbot that checks suspicious messages in real-time to prevent Thai people suffering from online fraud and scam texts. The launch in Thailand follows the success of the Taiwan version of the chatbot which processed over 142 million messages in 2020. In Taiwan, the chatbot helped prevent the spread of false COVID-19-related rumors as well as alerting users to suspicious messages.
Thailand is a major target area for SMS fraud apps, accounting for almost 40% of SMS fraud cases in GooglePlay in 2018[1].
Mae Roo Dee has been developed to alert individuals to suspicious messages and inform of potential deception . Originally developed by Taiwanese engineer Carol Hsu, where it is known as Auntie Meiyu , the fact-checking AI chatbot alerts users in real time when she detects posts about the news, pointing out factual errors and alternative interpretations. This saves users having to fact-check everything they read online, and alerts people to seemingly safe messages which may contain incorrect information . The Thai version of the chatbot is called Mae Roo Dee.
"In today's increasingly information rich world it's important that we are able to identify what is real and what is being used against us. Fraudsters can be very innovative and it can be difficult to track and check every message we receive. That's why Mae Roo Dee is so important – it is able to check every message we receive in a chat and automatically alert us if it is suspicious. Gogolook's philosophy is "Built For Trust" and this platform will provide Thai society the world of trust," said Jeff Kuo, CEO of Gogolook.
"The COFACT initiative started in Taiwan harnessing the power of people in society to deal with the dark side of information. Auntie Meiyu demonstrates that our collaboration with Gogolook can build a trusted platform of more than 300,000 friends who contribute a yearly total of over 142 million helpful replies,"Supinya Klangnarong, Co-founder of COFACT Thailand said. "Our civil society network in Thailand aims to establish an open, safe, and creative space for co-finding facts. We believe that Mae Roo Dee can be another successful tool to solve the problem of fake news in this digital era."
"We are thrilled to continue our strong partnership with the COFACT team in Thailand.  With the help of trusted volunteers in their civic tech and journalism network, Mae Roo Dee users can verify data accumulated by the COFACT community," added Jeff Kuo. "We are looking for opportunities to partner with local authorities and private businesses to add more value to the Mae Roo Dee service in 2021, and we are currently looking for other partners to join us in our fight against fraud and suspicious information"
Mae Roo Dee chatbot functions:
Function 1: Auto Comparison your suspicious messages to an independent fact-check database
     Just share your suspicious news, rumor, or message with Mae Roo Dee and let her help verify the truth through comparison with data in independent institutions like COFACT.
Function 2: Report your information
     Report unverified information using 1-1 chat with Mae Roo Dee and information will be verified by COFACT.org
Function 3: Provide 1:1 & group chat window
     Easy to use in both private chat or invite Mae Roo Dee to your group chat to get an instant fact check among your friends. Share verified information with friends and family in your group chat using the share button, and help keep your contacts safe
Function 4: Identify unfamiliar phone numbers
     Ask Mae Roo Dee about any telephone number and she'll help you run a check against Whoscall's database of over 1.6 billion numbers. Never get scammed by fraud numbers again!
Function 5: Security protection of your personal account
     The amount of personal information stolen from companies each year is ever increasing, and your information could be part of a data breach as well. By checking your e-mail with renowned data breach checking website「Have I been pwned?」, Mae Roo Dee lets you know instantly if your information has been compromised, enabling you to take appropriate action to change your login credentials.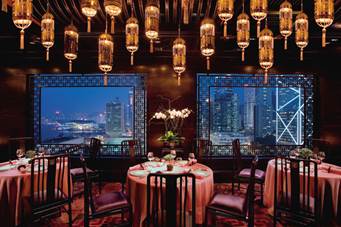 [pro_ad_display_adzone id="915575"]