SINOVAC Biotech (SINOVAC), a bio-pharmaceutical company that has developed, researched, and manufactured Sinovac, inactivated vaccine against COVID-19, has disclosed results of the latest research from overseas about the safety and efficacy of inactivated vaccines to prevent infection with COVID-19.
Studies of a vaccinated group of children and young people discovered that inactivated vaccines have a low level of undesired adverse physical effects, both short-term and long-term. It is also able to increase antibody levels and boost immunity to COVID-19, both the original strain and the Omicron variant, when received three doses of the vaccine.
SINOVAC
 will be conducting additional research on vaccines in children after receiving certification of the efficacy of inactivated vaccines administered to children as low as aged three upwards in 14 countries around the world.  However, the COVID-19 situation after the outbreak of the new strain, BA.4 – BA.5, has rapidly increased the number of infected people since mid-June onwards. According to the World Health Organization, the new strain is the major cause of the infection rates increase in Europe and the United States. While the different variants were found in other countries such as India and Thailand as well. The main risk group of this new wave is students, as schools across the country have reopened to onsite classes during May.According to a clinical virology specialized medical from Department of Pediatrics in Thailand, students will be the main cluster to spread the disease in this wave. Same as other respiratory diseases, such as influenza, which are often found to be very high during the school opening or the rainy season. In addition, medical professionals advise that, COVID-19 infection can be repeated, and one can still be infected after being vaccinated. However, vaccination still can effectively help prevent the severity of the disease after infection. The worrying group is children and adolescents, since most of them have just received their first dose of vaccine, or have not received booster doses, including some children who have not been vaccinated at all. The current available vaccine for children in Thailand authorized by the FDA for children are inactivated vaccines for children 6 years and above and mRNA vaccines for children 5 years and above . For inactivated vaccine, it is a vaccine technology that has been developed to prevent many diseases in children for a long time, such as the hepatitis A and influenza.

Pearson Liu, Senior Director of SINOVAC
 noted, "Sinovac has been conducting studies on the safety and efficacy of inactivated vaccines in children, both in Hong Kong and other countries, to boost parents' confidence in the vaccine. Latest, inactivated vaccine has been approved emergency use for adults in more than 60 countries around the world and for children as low as aged 3 years and above in 14 countries. At present, over 260 million doses of Sinovac's inactivated vaccine have already been administered to children around the world."
Recently, Sinovac Biotech disclosed data from Instituto de Salud Publica (ISP), Chile about the results of vaccination against COVID-19 in children and adolescents from over 6.9 million doses of vaccine administered. Over the period of the survey, it was found that there were 868 cases of side effects reported from vaccination, which is 0.01% of the total vaccination of children. The report discovered that inactivated vaccine had the lowest rate of reporting, at 10.67 reports per 100,000 doses. Followed by mRNA vaccine at 15.35 reports per 100,000 doses.
Apart from the research on vaccine's safety, Chile has previously studied the efficacy of inactivated vaccines in children. Data was collected from real doses administered, in which it was found that inactivated vaccines were efficacious in preventing infection with COVID-19 in children by 74.5%. Hospital and ICU admissions rates were reduced by 91% and 93.8% respectively. With regards to the Omicron variant of the virus, it was found that inactivated vaccines were able to reduce hospital and ICU admissions for children aged 3 to 5 by 64.6% and 69% respectively. Another similar study founded that the levels of immunity among the sample group of children were increased after receiving two doses of inactivated vaccine and increased 30-fold after the third booster jab. The rate of increase of antibodies effective against the COVID-19 virus was over 90%, Liu concluded.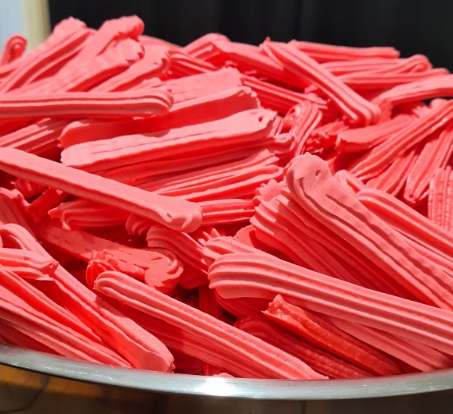 [pro_ad_display_adzone id="915575"]