[pro_ad_display_adzone id="915574"]
CRC Thaiwatsadu Company Limited under Central Retail strengthens its hardline business and targets customers in the Upper Northern region by investing 300 million baht in launching the 63rd Thaiwatsadu in Nan province.
The store covers an area of 17,000 sq m and caters to the growth of the province and nearby provinces' economy, tourism, construction and real estate. The launch is in line with the company's 5-year strategy, CRC Retailligence, intends to become the leader in construction materials and home décor products that meets the needs of Thai consumers nationwide.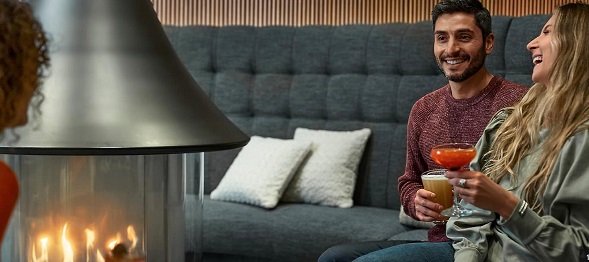 Mr Suthisarn Chirathivat, Chief Executive Officer of CRC Thaiwatsadu Co., Ltd. under Central Retail, said that the CRC Retailligence 5-year strategy sets the target for growth (2022-2026) at 18%, and one of the key factors is seeking new opportunities for investment to drive regional economies. As a result, the company has introduced the 63rd Thaiwatsadu in Nan province to cater to the growth in tourism, production, and big real estate projects, particularly hotels, resorts and tourist destinations. At the same time, the construction industry in the province sees higher demands for construction materials and home décor products. In the first half of 2022, the real estate market in the Northern region grew by 10.1%, and it is expected that from July-December, as the economy improves, foreign tourists will return. Thai people travel more during the high season, and activities in hotels, restaurants and tourist destinations will bounce back. Such businesses will have to adapt to meet higher demands for products and services as normal lives resume.
Thaiwatsadu Nan is the 63rd store in Thailand and the 7th in the Northern region. This is the first time that Thaiwatsadu features a modern double-gable design to welcome visitors. This store is located on a 30-rai plot of land, and the building covers an area of 17,000 sq m. Around the store, there are more than 115,000 households. The store offers more than 40,000 construction materials and home décor items with high quality, beautiful designs and a wide assortment, including construction materials, appliances, hardware products, tools, tiles, bathroom wares, kitchen furniture and tools, home décor items, and home service for every need of homeowners.
 "Thaiwatsadu continues to expand its presence nationwide to meet the needs of consumers in every aspect related to their homes. Thaiwatsadu Nan aims to cater to the purchasing power of consumers in the Upper Northern region, together with other Thaiwatsadu locations in Chiang Rai, Chiang Mai, and Lampang and three other locations in the Northern economic zone, which are Phetchabun, Tak, and Phitsanulok. From home expansion and home improvement to home renovation, from small scale to large scale, Thaiwatsadu has every need covered. Thaiwatsadu continues to introduce new stores following its plan in 2022 in order to offer quality products to consumers nationwide."
"Thaiwatsadu is also committed to social and environmental responsibility. Recently, Nan locals were affected by the Mulan storm, and although Thaiwatsadu Nan wasn't officially open at the time, we did not hesitate to offer our support and give emergency survival kits to help them. Our employees also volunteered to help those affected in Tha Wang Pha district and repainted two school buildings at Ban Sob Nong School and Ban Don Tan Community School after they'd been damaged by the flood. We restored their school buildings to make them lively again, bringing smiles back to the students and teachers there," said Suthisarn.
Edited by: Supaporn  Pholrach (Joom)
===========================================
[pro_ad_display_adzone id="915575"]