[pro_ad_display_adzone id="915574"]
Speaking at this morning's webinar "Gearing up Thailand Economic Recovery in 2022 and Beyond" organised by the Thai Exhibition Association (TEA) and sub-headed A Brighter Outlook for Thailand's Exhibition Industry, Mr. Montri Mahaplerkpong Secretary General of the Federation of Thai Industries (FTI) suggested it may take 8-10 years for tourism to recover.
Other webinar speakers included Mr. Kavit Kittyboonya, Vice President, the Thai Exhibition Association (TEA), Mr.Chiruit Isarangkun Na Ayuthaya, President, Thailand Convention and Exhibition Bureau (TCEB) and Mr. Stanley Kang
Chairman, Joint Foreign Chambers of Commerce in Thailand.
In addition Mr. Montri Mahaplerkpong
Secretary General, The Federation of Thai Industries who impressed many of those attending the webinar with his presentation.   Responding to my question
Does the panel have an estimate when tourism will normalise?
his reply was both thoughtful and well reasoned.
Mr. Montri replied by firstly stating that tourism was not the Federation's specialised area however if we compare the global pandemic to a Thailand centric crisis such as the '97 Tom Yum Financial Crisis, this started here in one country.  It took 5 years to recover. Now if we look at the Covid pandemic it is global involving all countries. "I can't see tourism recovering for 8-10 years," he said.
He went onto explain that this was also dependant on other factors. He asked,  "How safe is it to travel on an aircraft?" Economy class travel is too cramped for social distancing so high-end tourism travelling in business class with more space, may improve quicker than economy class tourism he suggested. In addition he felt the rate of vaccinations and certification would effect the pace of the recovery.
Webinar no.2 of the series will take place on 26th August 2021 via Zoom 10:00-11:30 (GMT+7) and entitled "Where to Play and How to Win".
Notes to editor
What was the Tom Yum Kung Crisis?
The Thai dish Tom Yum Kung  is a spicy Thai shrimp soup.
The Tom Yum Kung Crisis was an economic meltdown, set into motion by a number of different factors in 1997. It was dubbed this particular name because of the heat Thai citizens were feeling during this time, and the stress of this crisis and the financial implications of it led many people to take their own lives. It was the worst economic crisis Thailand had ever seen, and the effects were felt far and wide. People's salaries were cut in half, jobs were lost, and those who were planning on entering the workforce could not find any jobs, regardless of their skills or previous education.
What caused the crisis?
Many factors came into play, starting with the real estate market which began to crash in 1996. Then the stock index fell. A total of 16 financial institutions were shut down, and by July 2, 1997, the baht was floating, which had not happened in 14 years.
Thailand recovered but it took 5 years.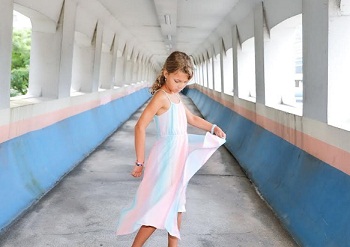 [pro_ad_display_adzone id="915575"]