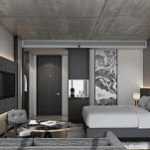 The Radisson Hotel Group, globally recognized for its top-tier hospitality services, is revolutionizing Thailand's hotel industry by introducing its sixth brand, Park Inn, by Radisson, in Bangkok. This marks a significant step in the Group's strategic development within the "Land of Smiles", a testament to Thailand's robust and ever-growing market dynamics.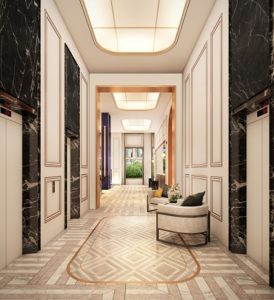 Thailand's thriving domestic economy and international appeal have become vital players in Radisson's strategic growth plans. With the distinction of being the world's most-visited city from 2016 to 2019, Bangkok is a magnet for international travellers. As a proof point, Thailand welcomed over 11.15 million foreign visitors in 2022 and is poised to receive more than 30 million tourists in 2023 as the tourism sector regains momentum post-pandemic.
Amid this backdrop, the Radisson Hotel Group has experienced unprecedented expansion in Thailand over the last year. It has inked agreements for seven new hotels, accounting for over 1,300 rooms. This spurt includes the recent inauguration of Radisson Resort & Suites Phuket, Radisson Resort & Spa Hua Hin, and Lewit Hotel Pattaya, part of the Radisson Individuals brand. The upcoming Radisson RED Phuket Patong Beach and Radisson Hotel Ploenchit Bangkok will further enhance the Group's portfolio in the country.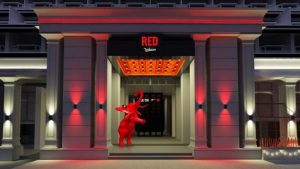 The launch of Park Inn by Radisson, a mid-to-upper-midscale brand, fortifies Radisson's presence in Thailand, bringing the total number of the Group's operational brands in the country to six. Supporting this swift growth is the Bangkok-based business unit, which has tripled its workforce since its inception in 2021, offering enhanced support to the Group's owners, guests, and employees.
Elie Younes, Executive Vice President & Global Chief Development Officer of Radisson Hotel Group, acknowledged Thailand's importance in the Group's global strategy. "Our ability to sign on seven hotels, introducing three new brands in Thailand in the last year, underlines the relevance and appeal of our offerings. We are grateful for the trust our owners have placed in us and are committed to providing continued local support through our business unit in the country," he said.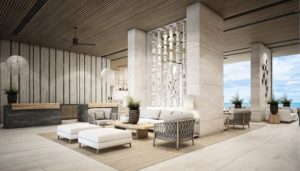 Additionally, Ramzy Fenianos, Chief Development Officer, Asia Pacific, Radisson Hotel Group, said, "The launch of Park Inn by Radisson reflects our ability to align with the unique needs of the Thai market. Its smart design, convenient facilities, and full connectivity offer guests a productive stay, making Park Inn by Radisson Bangkok Don Mueang an excellent choice for short stays and layovers thanks to its proximity to the airport."
Park Inn by Radisson promises guests an invigorating experience based on intelligent design, communal open spaces, and well-equipped amenities. Slated to open its doors in Q3 2024, Park Inn by Radisson Bangkok Don Mueang will feature 89 contemporary rooms, an all-day dining restaurant, a bar, an outdoor swimming pool, and a functional space spread across 140 square meters. Its strategic location, a stone's throw away from Don Mueang International Airport and Don Mueang Station, makes it an excellent choice for travellers.
As part of their ongoing growth, the Radisson Group has several hotel openings lined up over the next year, including the Radisson RED Phuket Patong Beach, Radisson Resort Phuket Mai Khao Beach, and Radisson Hotel Ploenchit Bangkok. These projects underline Radisson's commitment to offering upscale lifestyle experiences to its guests while significantly contributing to the Thai hospitality sector's vibrant landscape.
By continually innovating and diversifying its offerings, the Radisson Hotel Group demonstrates its unwavering commitment to cementing its presence in key global markets like Thailand. Their rigorous expansion strategy promises a bright future for the Group and Thailand's hospitality industry, creating a win-win situation for all stakeholders involved.
Written by:
Supaporn  Pholrach (Joom)
===================================