Revolutionising real estate sector to access clean energy to reach 'NET-ZERO' goal – targeting installation at 10,000 residences, reducing carbon emissions by 42,000 tons/carbon within 5 years 
"Sansiri" reinforces its status as the No.1 installer of 100 percent solar panels – the highest number in the real estate industry.
First time in Thailand! Sansiri is joining hands with three top-flight partners: Huawei, ICBC (Thai) Leasing and ION to launch "SOLAR to ZERO" solar loan campaign for green homes with interest rate of 0 percent with no collateral needed.
Revolutionising access to renewable energy in the real estate sector and for households with a complete solar solution for every single-detached house at Sansiri's housing projects, especially for those houses that have never had solar panels installed, and houses in every new Sansiri project where the occupants want to install additional solar cells apart from original cells that Sansiri installed to support regular usage.
Frees up low-interest loans at 0 percent* without collateral, and with a special promotion – installment payment of 0 percent* for four months, only for Sansiri residents from today until June 2024.
ZERO investment with returns within five year – the same time period as the  loan installment payment.
Target set to install 100 percent solar system for 10,000 houses, reducing carbon emissions by up to 42,000 tons/carbon through revolving credit funds of over 2 billion baht in five years.
Advancing towards Sansiri's NET-ZERO mission, being Thailand's first real estate developer to set the goal of "zero" net greenhouse gas emissions and to concretely push the country towards becoming a carbon-free society.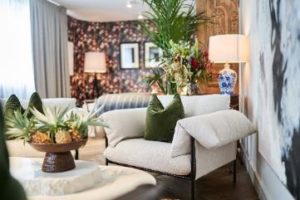 Mr. Uthai Uthaisangsuk, Chief Operating Officer of Sansiri Public Company Limited, announced, "To revolutionise the access to clean energy in the real estate sector, especially at the household level, is an important goal that Sansiri has always wanted to make into reality and sustainably. This is because changing household or residential energy consumption behaviour is an important element to achieve such a goal in the move towards 'Net-Zero' at the national and global levels. However, there are obstacles to access clean energy in residences because the cost of equipment and installation are still high. And although these costs have started to come down, they still pose a barrier to access capital to arrive at clean energy for households. Most recently, to help mitigate the obstacles for households to access clean energy, Sansiri has entered into partnership with Huawei Technologies (Thailand) Company Limited, ICBC (Thai) Leasing Company Limited and Ion Energy Corporation to offer low-interest loans for Earth-friendly homes of 0 percent* with no need for collateral for the first time in Thailand, through the 'SOLAR to ZERO' campaign to leverage more and easier access to clean energy, Being targeted are all houses in Sansiri's residential projects, especially those houses that have never had solar panels installed, and are managed by Plus Property, numbering more than 300 projects. In addition, houses in every new Sansiri project in all segments whose occupants want to install more solar cells in addition to those already installed by Sansiri to support regular usage and to help save more electricity, may join this campaign. Through this cooperation, the goal is to install solar panels at 100 percent of 10,000 households within five years – a feat that is expected to help reduce carbon emission by 42,000 tons/carbon per year."
This collaboration in the "SOLAR to ZERO" campaign is in line with Sansiri's mission as Thailand's first real estate company to set a goal of net-zero greenhouse gas emissions (Net-Zero) by the year 2050, to create a sustainable turning point for the environment. Sansiri have already installed solar roofs at more than 800 houses, which is equivalent to a reduction of more than 1,145 tons/carbon emission, while 400 houses have been installed with EV chargers, equivalent to a reduction of 537 tons/carbon. Also, there have been a reduction of 1.7 million kilogrammes of household waste which is equivalent to a reduction of 1,174 tons/carbon emission, while green spaces have been increased with the planting of 73,661 trees, equivalent to a drop of over 700 tons/carbon emission. This significant partnership will help to provide all residents with equal access to clean energy. At present, Sansiri has a portfolio of low-rise customers at a total of 249 projects, or more than 79,000 units. Equal opportunity will be offerred to every group of residences as well as for those under the management of Plus Property. Sansiri believes that changes at the household level will eventually create a huge ripple effect because the homes are the first point to create awareness for the occupants, that will help leverage the behavioural changes and to pass on this clean energy concept to other sectors of the society at large, such as at work and school, all the way to the national level.
Logan Yu,President of Huawei Digital Power Thailand, said: "A green future is now a shared goal for the global community, as low-carbon development has become crucial for sustainable economies and modern lifestyles. Technology plays a vital role in achieving this vision. Huawei Digital Power is committed to integrating digital and power electronics technologies, developing clean power, and enabling energy digitalization to drive energy revolution for a better, greener future. This aligns perfectly with Thailand's sustainability roadmap, as the country takes the lead in the ASEAN region by aiming for carbon neutrality by 2050. In line with this inspiring goal, residential solar systems will play a crucial role. These systems, installed on rooftops, efficiently convert solar energy into electrical energy, which is then stored in smart energy storage devices. This enables households to use green energy throughout the day. Huawei Digital Power has served over 1,000 customers and 40,000 home users in Thailand, providing best-in-class efficiency, reliability, and safety features. Today, I am honored to represent Huawei Thailand Digital Power as we join forces with 'Sansiri', 'ICBC', and 'ION' to launch the ' SOLAR to ZERO' campaign. This initiative offers 'no collateral' solar system loan terms, making affordable and eco-friendly lifestyles accessible to families. Moreover, it helps establish a sustainable economic model that promotes environmental consciousness and responsible energy usage."
Mr. Teerapong Hirunyapornpong, Executive Vice President & Acting Head of Office of Business Development & Synergy, ICBC (Thai) Leasing Company Limited, said, "We are delighted to be a part in the drive towards the clean energy goal for the real estate sector, especially for households to access clean energy. This cooperation is therefore considered to be the unlocking of the key issue in energy transformation that starts with the household sector but will serve as the launching point for change at the national level. We expect this campaign to receive excellent response from the residents. For the cooperation in the 'SOLAR to ZERO' loan campaign, we are providing credit support under the specified conditions with a maximum repayment period of 84 months. This financial service is considered one that has never been done before. The owners do not have to put their houses up as collateral; therefore, this is the best opportunity for residents at Sansiri projects that have already closed sales as well as at new projects where there are desires to install additional systems to help save more on electricity bills."
Mr. Peerakarn Manakit, Chief Operating Officer of ION Energy Corporation (ION), an integrated solar service provider for residential and SME clients, said, "At present, ION is  considered to be the leader in the installation of solar power systems for households, with installations completed at more than 1,500 residences, which is equivalent to the reduction in carbon emission by more than 3,000 tons/carbon per year. With ION's collaboration in the 'SOLAR to ZERO' campaign, it is expected that installations can be completed at more than 10,000 residences within five years, to reduce carbon emission by about 42,000 tons/carbon per year. In addition, ION has created a special promotion with a 0 percent interest rate for a period of four months as a special privilege only for Sansiri residents. Those interested in joining the campaign may call for more information at Tel: 02-114-3488, or through LINE Official: @ionenergy. To elaborate further, the installation of solar energy systems can play a part in the reduction of greenhouse gases into the atmosphere that can be measured and assessed. The installation of a 5.5 kW solar panel can produce up to 7,016 kW of electricity per year, which is equivalent to a saving of up to 29,000 baht per year on electricity bills and helping to reduce carbon emission by 4 tons/carbon per year. This is equivalent to the planting of as many as 280 trees a year."
 *This promotional offer by ION Energy is only available to residents of Sansiri projects.