With utu's latest promotion, your next shopping spree can help you earn air miles to offset the cost of your next trip. utu is proud to announce its upgraded utu membership, now enhanced with a status match offer, a world-first, in collaboration with Royal Orchid Plus, the esteemed customer loyalty program of Thai Airways International (THAI). This groundbreaking initiative redefines the Tax-Free shopping experience and VAT refund journey, turning them into rewarding adventures.
utu empowers travelers to convert their refunds into rewards offering up to 40% more in valuable air miles. This unique tax reward initiative unlocks more value from tax refund by covering them into air miles and crediting them at an upsize, effectively rewarding utu members with more miles. It's a revolution that makes every overseas purchase and claiming the refunds an investment in your next unforgettable journey.
Shoppers just need to download and sign up for the utu Tax Free app in two simple steps to receive the utu Tax Free virtual card. All members can enjoy their base offering of 25% more miles for their VAT refunds. Simply use this Card number on any Tax free form in the field of card to receive the refunds. For users who desire even more, utu's subscription based premium membership tiers offer up to 40% more value. Currently, utu partners with 13 world-class airlines and hotels, and Royal Orchid Plus is the first to launch an innovative status match program, automatically giving their loyal members utu's premium membership!
By accepting the status match invitation, which is sent to members via email, from Royal Orchid Plus and utu, members can effortlessly match their Royal Orchid Plus membership tier to utu's premium memberships. The specific membership tiers – classic, silver, gold and platinum – enjoy an increased value of 25%, 30%, 35% and 40% respectively, in Royal Orchid Plus miles as rewards for VAT refunds received on their utu Tax Free card.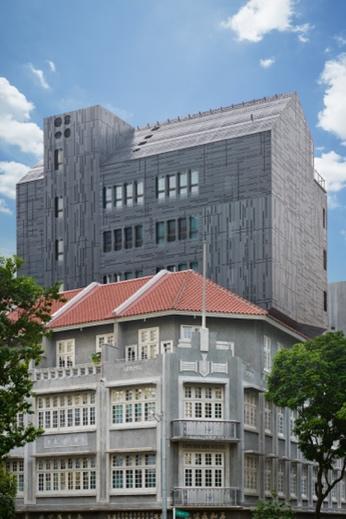 Complimentary status with utu is offered for the first 2 years and members can also access premium tiers through paid subscription of $60, $120 or $180 USD. Members can also get upgraded by accumulating their VAT refunds on the utu Tax Free app. A classic tier member will be upgraded to silver when they have received a total of $750 USD worth of refunds on the utu Tax Free card. Similarly, members can attain gold and platinum tiers when they reach $1500 USD and $3000 USD respectively. The membership term is valid for two years.
"The partnership with Royal Orchid Plus is specifically designed to enhance the experience for Royal Orchid Plus members. By forging partnerships with prestigious partners like Royal Orchid Plus, utu continues to bring more value to travelers. As utu celebrates its sixth successful year, the company is strategically reshaping its program to ensure that Royal Orchid Plus members who register with utu receive unmatched benefits." said Surangkhana Surapaitoon, VP & Country Manager Thailand of Rewards Partner Co., Ltd.
"We believe in continuously enhancing our customer experience. While tax-free shopping has remained largely unchanged since its inception in 1980, utu's innovative approach is setting new standards. We are revolutionizing the industry by offering shoppers immediate and increased rewards for their refunds. This partnership with Royal Orchid Plus amplifies our mission, promising a seamless experience and rewards that truly resonate with the modern traveler," said Sanjay Chinchwade, Chief Commercial Officer – Partnerships & utu Miles of Rewards Partner Co., Ltd.
Kittiphong Sansomboon, Executive Director of Customer, Brand & Marketing, Thai Airways said "This collaboration is a testament to our unwavering commitment to enhancing the value we bring to our loyal members. In an evolving travel landscape, we recognize the importance of innovative partnerships that elevate the traveler experience. utu's unique approach to rewards aligns seamlessly with our vision. Together, we're excited to set new standards in loyalty programs and deliver unmatched benefits to our global community."
Together, utu and Royal Orchid Plus are shaping the future of loyalty programs and customer rewards.
Discover the benefits of utu Tax Free and elevate your shopping experience by visiting https://www.utu.global/ Download the utu Tax Free app now from the App Store and Google Play and embark on a rewarding journey like never before.