MUMBAI: A partnership of caring and community by the travel industry in India brings big smiles to these young faces. With the support of Mumbai's 5 star Sahara Star hotel which is graciously offering their support to the local Young Men's Christian Association by providing meals each week for 12 months.
As the country prepares to get back to normal and wishing to provide meals to the disadvantaged boys, the Sahara Star hotel has joined hands with The Young Men's Christian Association (YMCA) – Boys Home and SKAL Mumbai South 732, led by its President Kuldeep Bhartee.
The Sahara Star's Manish Sodhi, Chief Executive Officer along with senior executives of Sahara Star and SKAL Mumbai South 732 hosted a sumptuous lunch for the children at the YMCA Boys Home, in Andheri West, Mumbai on the 23 August 2021.
The kids not only enjoyed a delicious lunch but also adored the time spent with the Sahara Star team. Their smiles says it all.
Speaking on this occasion, Sahara Star's Training and CSR Manager, Karishma Raghuvanshi also briefed the YMCA team of their support going forward. Various programs were discussed including technical support. The hotel would like to introduce the boys to the world of hospitality with fun events, open days and a look behind the scenes. Such exposure to the hospitality industry at an early age would certainly benefit the overall growth and development of these young boys in the future. This would also include on the job training so that they can sharpen their skills for the professional world.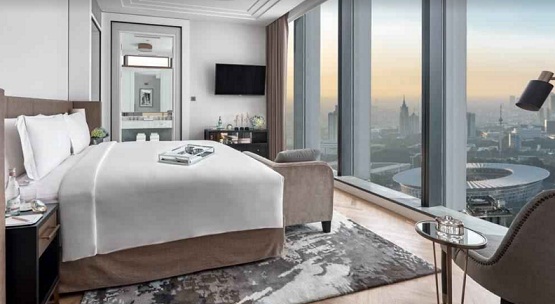 The extraordinary domed lobby of the magnificent Sahara Star hotel in Mumbai
Through this CSR initiative, Sahara Star aims to deliver over 60 meals one day a week to the YMCA boys home. The Young Men's Christian Association (YMCA) is one of the oldest and largest non-profit community service organisations in India. YMCA Boys Home, established in 1964, helps destitute boys from families unable to support them and provides the support base for a better future. The children are are taught techniques to develop their mind, body, and spirit through many activities, interactions and programs.
The initiative led by the Sahara Star will be implemented for one year. Manish Sodhi, CEO Sahara Hospitality Ltd said, "These are challenging times and we at Sahara Star want to carry on supporting society in the best possible means each time. By providing fresh meals to the young kids of YMCA Boys Home we aim to provide them with the required nutrition essential for their progress and overall well-being. These young kids are the future of our country and it's vital that the future should be in strong hands".
Since the start of the pandemic the team at Sahara Star has a program of care for the community including distribution of essential commodities, immunity boosting medicines for front line workers and cooperation with local hospitals. The aim – to come out stronger from these tough times.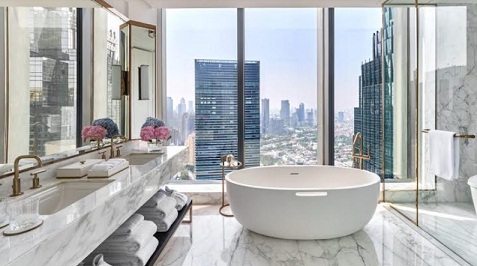 By Andrew J WOOD