With the holiday season just around the corner, travel planning is trending to domestic this year. Thais and residents are increasingly looking for new and diverse experiences closer to home, and are keen to explore their local neighbourhoods and communities.
As part of its "Stay ไทย Style เรา" (Stay Thai, Your Style) domestic travel campaign, Airbnb is shining the light on some of Thailand's most unique stays available on its platform. Ranging from art galleries and treehouses in the city to bubble tents by the beach, we take a look at stays with a difference in Bangkok, Chiang Mai and Phuket that are perfect for your year-end getaway.
Artist's House and Gallery, Bangkok, Thailand
If it feels like you're staying in a gallery, it's because you are. Designed by an artist and architect, this Spanish colonial-style house, with its curved arches, antique furniture and original artwork, doubles as the host's private handmade tiles factory and showroom.
Canal Boat-Styled Home, Bangkok, Thailand
Canal Boat-Styled Home_l.jpg
Live like a local in this home in Klong Bang Luang community. Visitors travelling solo or with a friend can visit the local market and ancient temples, paddle a canoe in the canal, and visit the nearby Baan Silapin artist house.
Treehouse in the City, Bangkok, Thailand
Treehouse in an Adobe Home_l.jpg
Get back to nature in the middle of the concrete jungle. Built atop a sturdy tree in the back streets of Sukhumvit, this home is best suited for couples and solo travellers who enjoy the company of peacocks, ducks, and dogs roaming the gardens.
Eco-friendly Cob House, Chiang Mai, Thailand
Eco-friendly Cob House_l.jpg
Originally built for a meditation retreat next to a creek, this clay home is perfect for relaxation and reflection. Up to eight friends and family can stay in the two bedrooms, and guests are free to enjoy fruits and vegetables straight from the organic garden.
Treehouse in an Adobe Home, Chiang Mai, Thailand
Treehouse in the City_l.jpg
Located in the countryside, this treehouse offers home sharing at its finest. Couples and solo travellers share a bunk bed, but they will find a friend in the warm host family with whom they can cook together and make mud bricks for their home abode.
Organic Farm Stay, Chiang Mai, Thailand
Organic Farm Stay_l.jpg
Learn about local farming methods with a stay on this 5.5 acre farm. Guests of all ages are free to pick herbs and vegetables from the surrounding fruit orchards, and book fun activities including Thai herbal steam sauna, massage, and an organic farm experience.
Glamping Bell Tent, Phuket, Thailand
Glamping Bell Tent_l.jpg
If you're looking for a camping experience without having to rough it, these bell tents in the south of Phuket – some with air conditioning and private ensuite bathroom – provide the answer. There's also an infinity pool and café on-site to enjoy, plus Rawai Beach is just a short stroll away.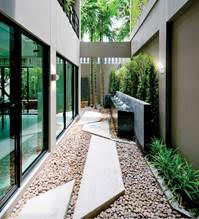 Private Island, Phuket, Thailand
Private Island_l.jpg
Take your beach holiday up a notch with a stay on this private island just off Phuket. Spend your days exploring long stretches of sandy beach, snorkeling and kayaking. Feel free to ask your host to help arrange parasailing and other exciting island excursions.
Whatever your taste, create your end-of-year travel wish list on Airbnb and set your holiday season planning in motion.
* All Homes and Experiences referenced are intended purely to inspire and illustrate. Airbnb does not recommend or endorse specific Home or Experience listings on the Airbnb platform.