Thai Airways International Public Company Limited (THAI) held its Board of Directors Meeting no. 3/2020 on 18 March 2020. The Board of Directors passed a resolution to appoint Mr. Chakkrit Parapuntakul, THAI Second Vice Chairman to be acting for THAI President effective from 23 March 2020 onwards.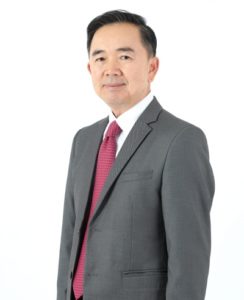 Mr. Chakkrit Parapuntakul holds a Bachelor Degree in Accounting, Thammasat University and a Master Degree in Business Administration, Angelo State University, Texas, USA. He completed some important training courses such as the National Defence Course (Class 52), National Defence College and the Executive Program in Energy Literacy for a Sustainable Future (Class 9), Thailand Energy Academy. He previously held the position of Director of Krungthai Bank PCL., Director of PTT Exploration and Production PCL., Director-General of Treasury Department, Chairman of Dhanarak Asset Development Co., Ltd. and Director of Tris Corporation Co., Ltd. He currently holds the position of Deputy Permanent Secretary, Ministry of Finance and THAI Second Vice Chairman.
Mr. Chakkrit Parapuntakul accept the position of acting for THAI President without receiving any remuneration beginning next week onwards and will be supervising the implementation of the company's reform plans as well as setting measures to tackle the COVID-19 situation. However, the Company is now strictly in the process of implementing reform plans. In addition, there was an evaluation of COVID-19 impact from the least to the most impact in order to prepare and deal with the situation accordingly. THAI requests passengers, alliances, business partners, shareholders and staff have confidence in the Company and be ensured that the company will overcome the crisis.