The surge of the pandemic in Thailand is beginning to start lining up some bigger casualties. Thailand was preparing to start opening up to international tourism and the new surge of Covid-19 could potentially set the plans back.
According to a recent survey of Thailand's hotel industry, nearly half of all hotels could close in under three months. According to a study published by The Nation Thailand, 47% of hotels have enough cash to last no longer than three months.
The survey is focused on the Bank of Thailand's April 2021 trust index of hotel business operators, which surveyed 188 hotels nationwide from April 12-26.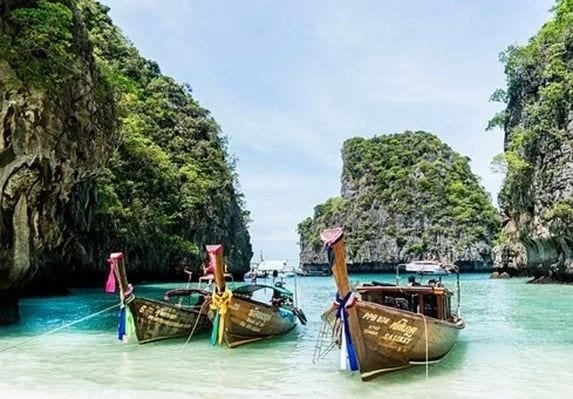 Thirty of the hotels are alternative state quarantine (ASQ) facilities, according to the survey.
Due to the new Covid-19 surge, 56 establishments recorded a 20% drop in liquidity compared to the previous month, while 47% said their liquidity situation could keep their hotels open for less than three months.
In addition, 46% of hotels were open as normal, while 13% had temporarily closed their doors, according to the survey. The majority of the hotels that have closed are in the southern area and catered to international visitors.
"Most of the closed hotels planned to reopen again in the fourth quarter of the year when the situation improves," said the report.
The occupancy rate of 158 hotels that are not serving as ASQ is at 18 percent on average. Hotels in the northern region have the lowest occupancy rate of 4.1 percent, followed by the Northeast at 10.9 percent, Central at 18.7 percent, and South at 23.2 percent.
The Bank of Thailand estimates that the average occupancy rate in May could drop to as low as 9 percent if the outbreak persists.
The hotel survey also revealed that hotel businesses still in operation employ 59 percent of staff compared to before the latest wave was reported. The measures hotels use to manage staff during Covid-19 include salary cuts, letting employees use their sick days, granting leave without pay, and alternating working days.
Whilst the pandemic surges in Thailand just in the capital Bangkok more than 500 new cases every day since the beginning of this month, with no sign of decline.
Thailand's prime minister said he wants to secure more vaccines for his country and give as many first doses as possible, as it battles a surge of the pandemic with Bangkok reporting a record number of cases.
The Bangkok Metropolitan Administration announced Friday night it will extend restrictions that were due to end this weekend until May 17. They include limiting restaurants to takeaway meals, closing 35 types of venues including bars, gyms, stadiums, and boxing rings, and limiting the operating hours of other businesses.
Written By Joe Cusmano
Source: www.straynomad.com