In an audacious stride toward becoming the gold standard in luxury residency offerings, Thailand Privilege Card Co., Ltd. (TPC) has unveiled a sweeping brand makeover as it celebrates its 20th anniversary. Over the last two decades, managed by the Tourism Authority of Thailand (TAT), the brand has poured an astounding 50 billion Thai Baht into the nation's coffers. With a clientele exceeding 31,500 discerning members, the company is doubling on an aggressive expansion strategy to capture an ultra-affluent market, targeting an additional 10 billion Baht in annual revenue.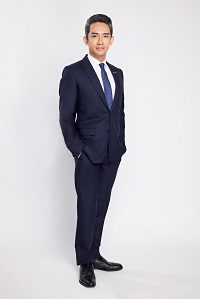 According to Manatase Annawat, President of TPC, "We've come a long way in shaping the luxury residency landscape in Thailand. Celebrating our 20th year, we are redefining our offerings, focusing on not just any clientele but the crème de la crème of international society. Our revenue in 2023 alone is projected to hit around 7.5 billion Baht, a stunning 210% increase over last year."
Transformation Beyond Boundaries.
Eschewing its eight previous membership categories, the rebranded Thailand Privilege Card offers four finely tailored packages designed to accommodate the tastes and lifestyles of an ever-diverse global elite. Each package—RESERVE, DIAMOND, PLATINUM, and GOLD—offers varying membership durations and fees, starting from a 900,000 Baht entry level to a whopping 5 million Baht for the ultra-exclusive RESERVE, available only by invitation and limited to 100 individuals per year.
As part of the brand's rejuvenation, a fresh identity is articulated through a contemporary logo, new staff uniforms, and redesigned card formats. With this metamorphosis, TPC is expanding its footprint beyond traditional markets like China, Japan, the US, the UK, Russia, and the EU, eyeing potential opportunities in emerging markets such as India and the Gulf Cooperation Council countries, including Saudi Arabia.
More Choices, More Freedom, More Luxuries.
TPC is aligning its brand with the "Freedom of Choices" ethos, introducing a groundbreaking concept of 'More Choices More Freedom.' This concept allows members to accrue Privilege Points, redeemable for a plethora of services and benefits, ranging from world-class accommodations to private yachts and jets.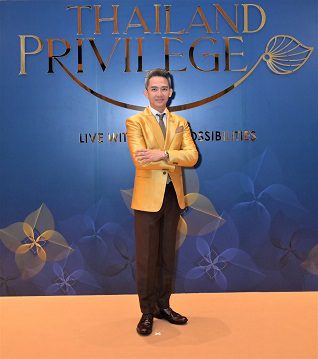 Members also enjoy various lifestyle perks, including airport VIP services, limousine transfers, personal liaison services in multiple languages, and exclusive access to luxury hospitality and leisure facilities.
Collaborations and Partnerships: A Symbiotic Ecosystem
In its quest to serve members better, TPC is forging alliances across various sectors in the tourism industry, from airlines and luxury hotels to investment advisory firms. Exclusive privileges include "buy-one-get-one-free" night stays in world-class hotels, travel conveniences, priority shopping, and high-end wellness centres.
Annawat added, "As we cultivate a sustainable growth trajectory, our partnerships will play a critical role in enhancing the overall value proposition for our members while also contributing to the broader Thai economy."
For more details, visit www.thailandelite.com or contact the Vendor Relations Department at +66 2-3534145. Potential global partners and interested agents can contact the Sales Representative Management Department at +66 2-353-4120.
Written by:

Supaporn  Pholrach (Joom)
===================================