Pimalai Resort & Spa, the natural five-star retreat on Koh Lanta, is celebrating after it was named as the second best resort in Southeast Asia in Travel + Leisure's annual "World's Best Awards", which honour the finest travel experiences on the planet.Selected by Travel + Leisure's discerning readers, who voted for their favourite hotels, resorts, islands, cities, cruise lines, airports and more over the course of four months, from 11th January to 10th May 2021, the World's Best Awards really do represent the "crème de la crème" of the global travel and hospitality industry. CLICK HERE to see the full list of Southeast Asia's best resorts for 2021.
The infinity pool at Pimalai is truly spectacular, surrounded by the jungle canopy and overlooking the ocean
Nestled in 100 acres of lush jungle, cascading gently down to a 900-metre stretch of pure white sand lapped by the azure Andaman Sea, Pimalai is a haven of tranquillity. This iconic, eco-sensitive retreat is a place where guests come to escape. Whether they're A-listers, busy executives or anyone who wants to unwind in luxury, away from the outside world, Pimalai's blend of seclusion, serenity and sustainability makes it the ultimate tropical island hideaway.
Guests can spend endless days relaxing on Pimalai's beach, a pristine 900-metre-long stretch of pure white sand
With just 121 stylish rooms, spacious suites and spectacular villas with up to three bedrooms and private pools, all set apart from each other, every visitor – including couples, families, friends and solo travellers – can find their personal home-away-from-home. With award-winning therapies at the Pimalai Spa and world-class cuisine at a choice of restaurants, Pimalai stimulates all the senses. Kantiang Bay sets the stage for water sports, such as kayaking, windsurfing, sailing and paddle-boarding, while the Sports Centre features full-size tennis and badminton courts, a well-equipped fitness centre and a Muay Thai boxing ring. Guests can also hire bikes and cycle out to explore the surrounding area.
Curious explorers can embark on excursions to the idyllic islands of Mu Ko Lanta National Park, such as Koh Haa
Pimalai's fleet of private boats offers idyllic offshore excursions. Paradise seekers can head out into Mu Ko Lanta National Park and visit pristine islands like Koh Haa and Koh Rok, swim in crystal clear waters and uncover the colourful underwater world with a snorkelling adventure. Back on dry land, Koh Lanta is home to a wealth of wonders, such as beautiful beaches, breath-taking viewpoints, untouched jungle and the heritage-rich old town.
"We are absolutely thrilled to have been voted as Southeast Asia's second best resort by the readers of Travel + Leisure, who are known for their deep knowledge and appreciation of quality. This honour is even more pleasing as it comes after a such a difficult period for the tourism and hospitality industry. The global pandemic has allowed us all to take a step back and appreciate what really matters in life, and we have been delighted to provide our guests with a serene sanctuary – somewhere they can come, leave their troubles behind and reconnect with their loved ones, or themselves. We have also been able to re-evaluate our business and develop a series of exciting new offerings, including fresh dining concepts, which we expect to unveil before the end of the year, so stay tuned!" said Patrice Landrein, Pimalai's General Manager.
This year, Travel + Leisure's World's Best Awards reflected its readers' views over a three-year period, so they combine pre-pandemic journeys with more recent experiences, which have been impacted by COVID-19. To discover the full list of 2021 winners, please visit www.travelandleisure.com/worlds-best.
For more information and to book your stay at Pimalai, the second best resort in Southeast Asia, please visit pimalai.com.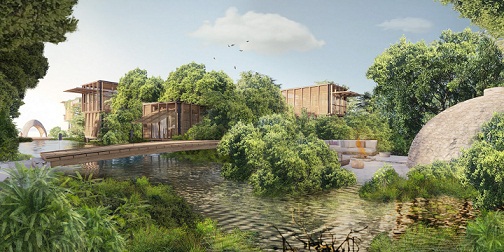 [pro_ad_display_adzone id="915575"]