Luxury hotel group Anantara Hotels, Resorts & Spas' Golden Triangle Asian Elephant Foundation (GTAEF) is delighted to announce a global fitness initiative that will benefit the essential work of wildlife rangers in conservation hotspots from Thailand to the Philippines and from Cambodia to Tanzania. The Run, Walk, Crawl for Rangers competition invites fitness enthusiasts to track their steps on their smart device during the month of September and stand the chance to win exciting prizes worth over US$ 20,000 placed on lucky numbers up and down the leader board.
The Golden Triangle Asian Elephant Foundation was set up at Anantara Golden Triangle Ele-phant Camp & Resort in Northern Thailand in 2003 primarily to help Thailand's street begging elephants and others that could not help themselves. Since then, the Foundation has branched out to lend a helping hand and resources to other conservation projects mainly in Southeast Asia and Africa, including the Cardamom Tented Camp Concession in Cambodia where Khmer rangers patrol the pristine land to protect against deforestation and illegal poaching.
All funds raised by the US$ 25 entry fee to participate in the fitness initiative will be equally di-vided to benefit the work of five wildlife ranger teams – the Wildlife Alliance in Cambodia that provides direct ranger intervention to stop forest destruction; Masungi Georeserve in Philippines that is a conservation area and a rustic rock garden tucked in the rainforests of Rizal; HoneyGuide that runs community-based conservation initiatives including the Randilen Wildlife Management Area in Tanzania; the Freeland Foundation in Thailand that provides comprehen-sive training to rangers and protected areas managers; and the rangers at Cardamom Tented Camp Concession.
More than 50 prizes are on offer for participants, including the very first reservation confirmation for a stay at the new two-bedroom transparent Jungle Bubble Lodge at Anantara Golden Trian-gle Elephant Camp Resort that lets you spend the night observing rescued elephants roaming in their natural habitat, followed by a two-night stay in the luxury resort's Three Country View Suite; a three-night stay at Shinta Mani Angkor in Siem Reap; a three-night stay at Tiger Tops in Nepal; a two-night stay at Cardamom Tented Camp in Cambodia; and a one-night stay in a Superior Tent at Four Seasons Tented Camp Golden Triangle in Northern Thailand.
The Run, Walk, Crawl for Rangers competition is based on steps tracked on a personal smart device from 1 to 30 September 2021. Fitness enthusiasts around the world can register and pay the US$ 25 entry fee at Thai.fit. Registered wildlife rangers who wish to participate pay US$ 3 entry fee.
For more information about the conservation work done and supported by the Golden Triangle Asian Elephant Foundation or to donate, visit www.helpingelephants.org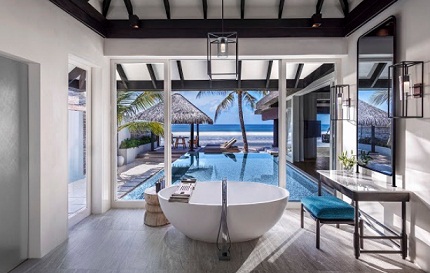 [pro_ad_display_adzone id="915575"]