Corporate travel and climate protection are a perfect match at Lufthansa Group – especially in Asia-Pacific. Small and medium-sized companies in the region are now able to book Lufthansa, SWISS or Austrian Airlines flights for their employees and at the same help reduce carbon emissions.
It's as simple as it gets: Points earned through the existing corporate "PartnerPlusBenefit" program can be offset using the compensation platform 'Compensaid' to sponsor certified climate protection projects.
Companies also have the option to support selected sustainability organisations operating in their home countries. In Thailand, for example, they have the option to sponsor "The Rajapruek Institute Foundation" as well as the "Asian Elephant Foundation".
The Rajapruek Institute Foundation strives to conserve and restore natural resources such as forestlands and protecting the future of the Thai ecosystem. The organization has four main projects: "Research and Forest Restoration", "Community Development", "Eco Tourism" and "Youth and the Environment".
The Asian Elephant Foundation of Thailand works to help integrate elephants into modern life by promoting awareness as well as supporting an elephant shelter and includes a division for mobile veterinarians
"Combining our successful PartnerPlusBenefit program with Compensaid gives smaller companies in Thailand a powerful tool tailored to reduce their carbon footprint," says Stefan Molnar, responsible for the Lufthansa Group airline business in Thailand. "Offering commercial solutions to foster sustainability is part of the Lufthansa Group strategy: not only cutting its own carbon emissions in half by 2030 and achieving a carbon-neutral footprint by 2050 but to enable others to do the same."
Currently, carbon offsetting using PartnerPlusBenefit is exclusively available to Asia-Pacific countries like Thailand. "All key nations in the region are pledging support for carbon neutrality and boosting sustainability efforts," says Mr Molnar. "Leveraging both, the strength of PartnerPlusBenefit and Compensaid, enables smaller companies to play their part and helps pave the way for reaching this goal."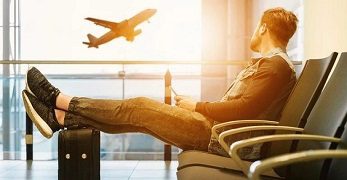 [pro_ad_display_adzone id="915575"]