Great Wall Motor (GWM) is announcing its success in the second year of business operations in Thailand, delivering 10,000 innovative and eco-friendly electric vehicles onto Thailand's roads.
The 10,000th unit, which was an ALL New HAVAL JOLION Hybrid SUV ULTRA, was delivered to the eager customer at GWM Prestige Pathumthani. Additionally, the three models: the All New HAVAL H6 Hybrid SUV, ORA Good Cat, and All New HAVAL JOLION Hybrid SUV made remarkable sales in July, totaling 1,150 units. This reinforces the tremendous confidence given by consumers while carrying out the company's mission in becoming Thailand's xEV leader, committed to offering automotive products packed with advanced technology, and contributing to the strength of Thailand's EV ecosystem.
Narong Sritalayon, Managing Director of Great Wall Motor (Thailand), said: "We appreciate the overwhelming trust and support that Thai consumers have given to Great Wall Motor and the three models of our electric vehicle since our very first steps in Thailand. The love and trust of Thai fans has motivated us to successfully put 10,000 eco-friendly electric vehicles on Thailand's roads, reflecting that Thai consumers are interested in electric vehicles and believe in the quality of GWM's products and services. We will continue to create new experiences and provide quality products and services while expanding our networks to give maximum peace of mind and satisfaction to customers – cooperating with partners in all sectors to continue establishing the EV ecosystem, as well as enhancing and driving sustainable growth in Thailand's automotive industry and economy."
Sasiwimol Yuenyong, HAVAL JOLION owner, said: "I personally have strong trust in GWM because it is a renowned brand from China. I decided to buy a HAVAL JOLION because I love the brilliant design and cutting-edge technology. The extra space in the cockpit will really come in handy when our baby arrives in three months' time. Even though I have used European vehicles, when I compared the HAVAL JOLION to other brands, I finally ended up with a HAVAL JOLION because of its greater values at an affordable price."
This July, GWM marked the first month of the second half of 2022 with its successful sales performance led by the ORA Good Cat, a 100% electric vehicle, which continued to receive tremendous feedback from Thai fans: 696 units were handed over to customers in July. As of now, GWM has already put a total of 2,560 electric vehicles on Thailand's roads, and around 2,200 units are awaiting delivery. GWM will do its best to deliver ORA Good Cats to customers as soon as possible.
The All New HAVAL H6 Hybrid SUV, which has sustained continued popularity in the compact SUV segment, was able to achieve remarkable sales in July, totaling 287 units – impressively celebrating its 1st anniversary in Thailand. GWM has delivered a total of 5,146 units of All New HAVAL H6 Hybrid SUVs to customers since its official Thailand debut in June 2021.
The All New HAVAL JOLION Hybrid SUV, the premium vehicle fully packed with cutting-edge innovation and outstanding capability for a host of driving lifestyles, achieved total sales of 167 units in July. As a result, GWM put 2,365 All New HAVAL JOLION Hybrid SUVs onto Thai roads from the beginning of 2022 until July 2022.
In addition, GWM has become the official mobility and logistics partner of APEC 2022, providing ten All New HAVAL H6 Hybrid SUVs, cutting-edge electric vehicles, to accommodate the transportation of around 10,000 delegates representing 21 APEC Economies who will attend two major conferences hosted in Thailand: 1. The 3rd APEC Senior Officials' Meeting (SOM3) and related meetings, to be held in Chiang Mai from August 16 to 31, 2022; and 2. APEC Economic Leaders' Week (AELW), to be held at the Queen Sirikit National Convention Centre, Bangkok, from November 14 to 19, 2022. GWM is confident that the All New HAVAL H6 Hybrid SUV can deliver an impressive experience to the delegates, playing an important part in the success of Thailand as the host of APEC 2022, which is a special occasion, celebrating Thailand's image and strength on the global stage.
In addition to the achievements in Thailand, GWM showed impressive performance worldwide, with total sales of 101,920 units in July, up 11.32% year on year. Of those, 14,710 units were sold in international markets, up 18.27% year on year. Of the total sales, 61,279 units were from the HAVAL brand, 8,829 units were from the ORA brand, and 12,473 units were from the TANK brand.
As the 'Global Intelligent Technology Company', GWM is committed to creating and developing products that exceed quality standards and exceptional services, together with cutting-edge technologies that are safe and friendly to the environment through a user-centric approach, and forging partnerships with various business partners to complete the EV ecosystem and contribute to the growth of Thailand's electric vehicle industry in a steady and sustainable way.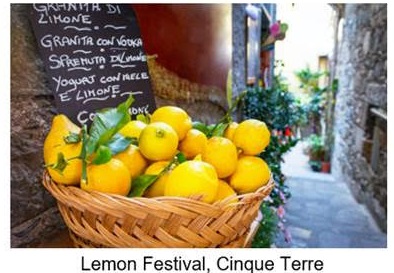 [pro_ad_display_adzone id="915575"]