Great Wall Motor (GWM) recently organized the 'EV & Beyond by GWM' special forum, inviting experts on economics, the automotive industry and technology to share opinions and expertise on electric vehicles (EV) on the theme of 'Challenges and Opportunities of the Current Thai EV Society'.
The forum also covered important events in the EV industry globally, revealed the challenges and opportunities for the Thai EV market, and prepared Thai consumers to cope with the transition to the EV era. This event emphasizes GWM's position as the xEV leader with strong commitment to driving Thailand toward an EV society in a smooth and sustainable way.
Held at GWM Experience Center, ICONSIAM, and livestreamed online through GWM Thailand's Facebook page and YouTube channel, the 'EV & Beyond by GWM' forum brought together experts, journalists, and influencers to share insights and discuss the EV industry. The panelists included Narong Sritalayon, Managing Director of Great Wall Motor (Thailand); Krisda Utamote, President of the Electric Vehicle Association of Thailand (EVAT); Khorakit Kasikun, Editor of Motoring section, Thansettakij newspaper; Nithi Tuampratom from Autolifethailand.tv; Aticharn Cherngchavano (Aoo Spin9); Kitsda Teerasupalak from Welldone Guarantee, and Wutthinan Tiyaworanan from TiY by TinG, together with Dr. Wit Sittivekin as the moderator.
Narong Sritalayon, Managing Director of Great Wall Motor (Thailand), said: "Since GWM created new excitement in the Thai market, we have seen increasing popularity of electric vehicles among Thai consumers. The EV industry in Thailand and across the world is changing rapidly due to many factors such as economic conditions, the pandemic, wars, fuel prices, and inflation, resulting in a more challenging outlook for the overall EV industry. Nevertheless, there are more opportunities for us to keep an eye on. As the xEV leader, GWM is committed to creating a platform to listen to and exchange opinions with various parties to update insights both in Thailand and globally. We also want to share the latest updates and market conditions in the industry with consumers as well as reflecting what consumers really want from the EV industry from various parties with different perspectives. These play a crucial part in our product development, service improvement and the fulfillment of Thailand's EV ecosystem, which in turn will smooth Thailand's transition to an EV society in the best possible way."
During the 'EV & Beyond by GWM' forum, the guest speakers shared their experiences and insights about the EV industry, which can be summarized as follows:
EV industry continues to grow despite challenges.
The EV industry in Thailand and globally has been growing fast during the past few years; however, the sector continues to face challenges which affect both manufacturers and consumers. These include lower production rates due to global chip shortages at the production sources, record-high (40-500 percent) increases in the prices of significant raw materials for battery manufacturing, fuel price fluctuations across the globe, logistics, the Russia-Ukraine war, and the pandemic. Despite a higher interest in EV vehicles among consumers, the manufacturing rate might not catch up with increasing demand, eventually resulting in delays in deliveries and the suspension of order-taking.
In the higher-demand-than-supply era, experts expect EV prices will increase and those who buy beforehand will reap the benefit.
EV demand globally is rising amidst vigorous markets as more consumers are aware of and embrace electric vehicles. On the other hand, the EV supply chain has been shaken by current global challenges, which might lead to higher prices. It is highly possible that the prices of electric vehicles will increase in the future, similar to consumer products and internal combustion engine vehicles (where prices have already increased). It is expected that the possible increase in EV prices will also result in rising resale prices.
More opportunities for the industry despite many challenges.
Even though the EV industry globally is facing challenges, experts from various industries agree that there are more opportunities and positive factors to drive the growth of the industry in the long term. For example, the government's EV-support scheme is drawing consumers' interest in EVs against the global increases in fuel prices. As car manufacturers are expanding their charging facilities as well as maintenance and service centers across the country, this increases consumers' motivation to change from internal combustion engine vehicles to EVs. This is also another good sign for business operators in the automotive industry to jump into the EV sector. Battery and EV part sectors are also expected to see growth. GWM, as the xEV leader, estimates sales of over 82,000 electric vehicles (hybrid, plug-in hybrid and pure electric) in 2022, accounting for 10 percent of annual car sales in Thailand. Of these, 12,300 (or 15 percent) will be pure electric vehicles.
EVs have unique specifications that cater to lifestyles of new-generation consumers.
Nowadays, consumers are more concerned about sustainability. They are also interested in new technologies that help make their life easier. Eco-friendly electric cars can respond to their interest as they not only help reduce carbon emissions and pollution but are also equipped with new technologies that cater for their driving needs in various aspects – from safety to entertainment and comfort. These are the key factors making an EV the superior option for a customer's journey today and in the near future, and which will eventually become the main choice that replaces internal combustion engine vehicles.
EV success in the Chinese market can be decoded to support EV transition in the Thai market.
China, one of the world's leading countries, has been successfully moving from internal combustion engine vehicles to electric vehicles across the nation. This effective transition results from concerted governmental efforts in various areas including a push strategy: date restrictions for car usage in metropolitan areas and exhaust gas examination, together with a pull strategy: tax deduction scheme and special privileges for EV users. Meanwhile, the Chinese government has been expanding the charging infrastructure to fulfil the EV ecosystem while running public campaigns to educate people. All these can constitute practical guidelines for Thailand and other countries to drive themselves forward to an EV and clean-energy society.
Key factors to transform Thailand to an EV society while motivating Thais to use EVs.
In addition to sustainability, cost efficiency, technologies for improved safety, and comfort while driving, experts conclude that more Thais are adopting electric cars due to the more affordable prices. The Thai government's current EV-adoption scheme, which provides a subsidy and excise tax support, is driving more sales and orders while motivating more car companies to jump onto the EV bandwagon. In this regard, consumers will also benefit from more EV options available in the market. And, in the future, when Thailand's EV ecosystem – infrastructure, charging facilities, and maintenance centers – are fully developed, the popularity of electric vehicles will increase manifold.
GWM, as the 'Global Intelligent Technology Company', is committed to driving Thailand's technology and EV industry forward by listening and sharing knowledge and experience with partners in various industries in order to strengthen Thailand's EV ecosystem and respond to Thai consumers' needs, which will lead to the growth of Thailand's EV industry in a sustainable way.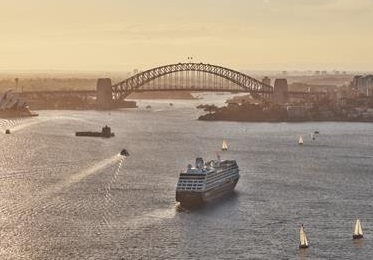 [pro_ad_display_adzone id="915575"]