Great Wall Motor is celebrating its 1st anniversary of the HAVAL H6 launch in Thailand, organizing 'HAVAL: DRIVE TO THE FUTURE' to thank customers for their overwhelming welcome, proven by more than 4,859 vehicles being sold since its official launch in Thailand in June 2021 up to the end of June 2022.
GWM has also announced the 6S concept to strengthen the confidence of customers, reflecting its position as a 'Global Intelligent Technology Company' that focuses on a user-centric approach to deliver excellent service experiences.
Throughout the past year, the All New HAVAL H6 Hybrid SUV has continued to create excitement for the automotive industry in Thailand. With well-rounded intelligent technologies, exquisite interior design under the 'Future Intelligent Cockpit' concept, impressive driving performance and superior driver assistance, certified safety systems, and all built upon GWM's intelligent modular platform L.E.M.O.N., as well as being sold at a valuable price, the All New HAVAL H6 Hybrid SUV has won the hearts of Thai consumers, occupying the No.1 sales position in the compact SUV segment for three consecutive months from August to October last year. This popular model was also No.1 in sales figures in the compact SUV segment for a further six consecutive months from the beginning of 2022 (January-June). The All New HAVAL H6 Hybrid SUV is the first car produced by the GWM factory in Rayong, the second full-scale Smart Factory outside of China. At present, GWM has delivered 4,859 All New HAVAL H6 Hybrid SUVs to Thai customers.
Narong Sritalayon, Managing Director, Great Wall Motor (Thailand), said: "Since its introduction into the Chinese market until now, the HAVAL H6 is one of the most GWM models, generating cumulative sales of more than 3.5 million vehicles and setting a record for the highest monthly SUV sales in the segment for nine years in a row. For Thailand, since the first day that the All New HAVAL H6 Hybrid SUV entered the market until now, we have welcomed almost 5,000 Thai members into the HAVAL H6 family. We would like to thank all our Thai customers for the trust and support they have given us. Over the past year, the HAVAL H6 has consistently been the number one seller in the compact SUV market, and in 2022, we have maintained a strong championship with an average monthly market share of over 30%. The success of the HAVAL H6 in Thailand reflects our commitment and determination very well."
"GWM will continue to operate our business under three main strategies: 1) Being an xEV Leader with our 'Mission 9 in 3 Strategy' by which GWM is committed to bringing nine xEV models for Thai people to experience within three years, 2) Consumer Voice Focus by listening to the voices of consumers, and 3) New User Experience by using consumer voice to design new experiences for consumers as well as operating our business both online and offline, connecting the GWM Experience Center, GWM Direct Stores, GWM Partner Stores, and GWM app together under the 'Four-dimensional One' strategy. In line with these core strategies, GWM is delighted to launch a new service strategy, the 6S concept, which focuses on sales and services to build trust and enhance customer experiences while increasing the number of service networks, strengthening our position to become the xEV leader in Thailand."
The 6S concept comprises Sales, Services, Spare parts, Survey, Social & Share, reflecting GWM's concrete business operations, which underscore both online and offline platforms, as well as listening to consumers' voices. The details are as follows.
Sales: GWM will connect user experiences and Online-to-Offline (O2O) brand communication through the GWM app, which allows users to reserve, test-drive, make payments, and check the status of ordered vehicles seamlessly. This is in parallel with continuous network expansion, which boosts trust and facilitates consumers to get their hands on the products and services more easily. Moreover, the ONE Price Policy on every channel nationwide is being applied to elevate users' purchasing experiences. GWM has also transformed traditional dealers into service providers, highlighting our commitment to raising the user experience.
Service: GWM is committed to responding to the lifestyles of consumers in the digital era, with convenience, speed, and time-saving. Customers can view service status, approve repair work, make payments, and check service history and payment records anytime, anywhere through the GWM app, which shows transparency and sincerity in GWM's service. The company has also taken technology to enhance the customer experience to the next level by connecting Smart Vehicles with Smart Applications, Smart Systems, and Smart Devices to create a Smart Store. The company has introduced a license plate recognition system to work with the Dealer management system, allowing the service center to get to know customers before they meet. The company has integrated the Dealer assistant application with the Service tablet to reduce the servicing process and time. GWM has also developed and installed Vehicle status boards in lounges to enable customers to track repair status. Customers can also track the location of their car being serviced at any time through CCTV cameras.
Spare parts: This year, GWM has expanded its spare parts inventory to accommodate the increasing number of vehicles as well as to prepare for new vehicles to be launched in the future. GWM will increase its spare parts storage from approximately 3,700 SKUs to 5,300 SKUs, or more than 40%. All customers can rest assured that the company will carry out efficient spare parts management and order parts in the right quantity and in a timely manner. GWM can deliver spare parts in Bangkok and vicinity on the same day and deliver to service centers nationwide within two working days. In the future, our service centers will increase their efficiency in inspecting spare parts, allowing consumers to check the number of spare parts in real-time.
Survey: GWM is running the business by continuously listening to the voices of consumers in order to improve and develop the products and services, for example, conducting a survey with consumers about their desired products and displaying the results during automotive exhibitions, preparing a team to facilitate customers on social media from 7:00 a.m. to 12:00 a.m. seven days a week, listening to the voices of consumers to improve the services, organizing 'Let's Talk by GWM' for customers to share their driving experiences and perspectives with GWM's management team in order to apply their opinions and suggestions to comprehensively improve business operations in various dimensions. In addition, GWM has also established the User Committee, a group of customer representatives who will take part in operations, gathering the users' voices and presenting their opinions, as well as organizing various activities together with GWM.
Social & Share: GWM places importance on building a strong user community and sharing great experiences together through conducting activities that allow the brand and the customers to grow together in a sustainable way. The activities are divided into two aspects:

GWM app, which has 100,000 users and more than 10,000 user visits per day, allows users to share experiences, exchange information, share information, and collect points to redeem products and services.
Offline activities for users to build connections, allowing them to mingle and have great experiences with the products and the brand, highlighting GWM's commitment to building a strong and sustainable user community with a user-centric approach. Over the past nine months, GWM has hosted more than 160 activities at the GWM Experience Center, with more than 4,600 participants and more than 134,000 visitors. GWM also started to provide a free venue service, where GWM vehicle owners can redeem space at the GWM Experience Center, ICONSIAM to organize their private social activities. The offer will gradually cover all GWM Stores across the country accordingly.
GWM currently operates both sales and after-sales networks, and aims to launch 80 GWM Stores, both Direct and Partner, this year. By the end of the second quarter, GWM had a total network of 49 stores and by the third quarter, it plans to increase the number to 63 stores, therefore, it is certain that at the end of 2022, there will be 80 GWM Stores nationwide. In addition, the company also aims to expand the G-Charge stations to 55 locations by the end of 2022, with 70% in Bangkok and vicinity and 30% in other provinces. Every charging station comes with DC Fast Charge, starting at 120 kW, and CCS2 chargers that meet international standards. Therefore, with its high-power capability and 24/7 service access, coupled with the GWM app, which comes with the all-in-one function of searching for stations, navigating, booking, and making payments, the G-Charge station is one of the most complete and modern charging station platforms in Thailand. To ensure customers' driving confidence, GWM has also included more than 500 domestic charging stations on the charging map in the GWM app, covering more than 55% of public charging stations in Thailand. The company plans to include 80% of all charging stations in Thailand this year. These facilitate all Thai motorists who own electric vehicles, reflecting GWM's intention to grow Thailand's xEV society strongly and tangibly.
GWM, as the 'Global Intelligent Technology Company', is committed to listening to consumers' voices to create products and services filled with cutting-edge technologies that are safe and friendly to the environment. GWM will continue to lead its user-centric approach to deliver exceptional driving experiences that meet every need while growing with customers, business partners and society in order to contribute to the growth of Thailand's electric vehicle industry and economy in a steady and sustainable way.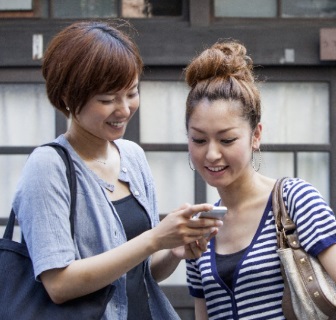 [pro_ad_display_adzone id="915575"]