Whenever there are downpours in the rainy season, many people may be concerned about whether electric cars, which are gaining in popularity, will be safe to drive on Thai roads. Is it safe to drive an EV through a flood, or is it possible to charge the car while it rains? 
Great Wall Motor, the global leader in intelligent technology for electric vehicles, responds to these questions and introduces ways to care for 100% EVs for new users or those interested in owning a clean energy vehicle. This article will demonstrate that electric cars can be driven safely and are simple to maintain.
Electric vehicles can keep up the good work in the rain
When it is raining and stormy, many people avoid using electrical appliances and assume that the use of electric vehicles can also be dangerous. But in fact, electric vehicles can definitely be driven in the rain as proper covering shields and protective layers are applied to the motor, battery and electrical connection equipment, which are protected by electrical insulation, including a sensor to detect electric leakage and ground fault protection, which ensures safety.
Driving in the rain requires people to be more careful in the same way as when driving a combustion engine vehicle. For example, you should drive at a speed appropriate for the road conditions to better control the vehicle on slippery roads as well as maintaining a greater distance than usual from the car in front. GWM's 100% electric vehicle, ORA Good Cat, also features direct and crossroad emergency braking to enhance driving safety supporting five aspects of electrical safety, including water protection, corrosion, collision, crash and acute fire. If a collision affects the battery, the vehicle will turn off within 50 milliseconds for safety. It also has good temperature control and cooling, which helps prevent battery overheat and fire as well.
Charging in the rain with worry-free
As of now, charging stations are located across the country, ready to accommodate EV owners to conveniently charge their electric vehicles via direct current (DC) or alternating current (AC). From GWM alone, we have the G-Charge Supercharging Station sitting at Siam Square Soi 7 to offer a fast DC charge. GWM aims to increase the number of charging stations to reach 55 by the end of this year.
The charging stations from various brands are designed to a regulated standard. With sufficient protection systems and a protective cap with water drain, EV owners need not worry that the charging sockets will be inundated with water. Moreover, a grounding system and circuit breakers are installed to ensure safety. Most vehicles are covered with a waterproof and dustproof seal, which protects the vehicle's electrodes from the rain. Furthermore, current leakage protection is ensured by a sensor system that cuts off the power in such cases. However, to guarantee maximum protection, EV owners are advised to check the condition of the charging stations, socket and electric cords every time before charging and to wipe the socket dry before closing the cap.
Even in floods, EVs can still be driven with confidence
When it rains heavily, all road users are concerned about flooding since it causes traffic jams and may cause the car to cease functioning, especially pure electric vehicles, which are still regarded as newcomers to Thailand's challenging roads. The challenge also includes the battery installation under the vehicle, which can come into instant contact with water. However, drivers can rest assured that electric cars can be driven safely in floods because the internal system is well protected and prevents foreign matter from entering the system.
In addition, EVs are also tested for IP Rating (Ingress Protection), which is the standard for preventing solids and liquids from entering inside the car. The standard for electric vehicles generally is IP67 which guarantees to prevent damage from flooding up to 1 meter for up to 30 minutes. ORA Good Cat uses batteries that meet IP67 standards, are waterproof, and can prevent damage from flooding up to 1 meter for up to 30 minutes. It also remains completely dustproof and can drive through 40 cm high floodwater.
However, if driving during flooding is necessary, users should remain vigilant, drive at low speeds, watch out for obstacles on the road such as logs or rocks that can damage the battery, and avoid parking the car for an extended period of time. After driving through the high flood for long time, you should take the car to a service center to have it checked and ensure its good condition. Furthermore, users should thoroughly read the manual to determine how well their EVs can prevent foreign matter entering in order to fully utilize the vehicle.
All GWM electric vehicle owners can drive with confidence, not only because the products meet international standards, but also enhance service experiences and listen to consumers' voices in order to deliver excellences. Every new GWM vehicle comes with a 5-year or 150,000-kilometer warranty*, as well as an 8-year or 180,000-kilometer battery warranty for ORA Good Cat. Moreover, in the event of an emergency, assistance can be requested 24 hours a day, 7 days a week through the GWM app or the GWM Contact Centre (02-668-8888) for a period of five years*. A group of specialized technicians will arrive at the scene within an hour. An off-site car check-up service can also be requested through Mobile Service* at a Partner Store or GWM Contact Center, two business days in advance.
*Terms and conditions as designated by the company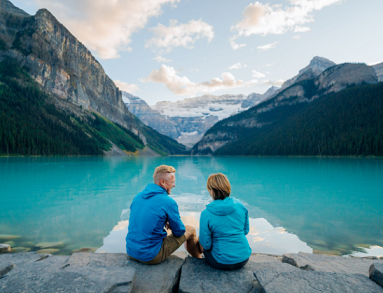 [pro_ad_display_adzone id="915575"]