Great Wall Motor (GWM) has shared its vision to drive Thailand towards an electric vehicle (EV) society at the EV FORUM 2022: Move Forward to New Opportunity and the Automotive Summit 2022.
Underscoring itself as the Global Intelligent Technology Company, GWM is prepared to accelerate the Thai automotive industry to become the central hub for EVs in Asia and support sustainable energy and environmental development. This vision emphasizes GWM's mission to become Thailand's xEV leader.
At the EV FORUM 2022: Move Forward to New Opportunity, organized by Nation Group's Krungthep Turakij and Thansettakij, Narong Sritalayon, Managing Director, Great Wall Motor (Thailand), as a representative from a leading organization that takes a key part in driving the growth of Thailand's EV industry, was invited to speak in a session on the theme of 'Business Strategies to Tap into the EV Market'. He discussed the increasing popularity of electric vehicles in the global, Chinese and Thai markets. Within a year of business operations in Thailand, GWM has delivered over 8,277 vehicles onto Thai roads. Of these, over 2,000 are 100% electric vehicle ORA Good Cats, while over 3,000 more are queued to be delivered. This reflects the opportunities for growth in Thailand's EV market, which also comes with the urgent mission to fulfill the country's EV ecosystem. GWM forecasts annual car sales of 820,000 vehicles in Thailand in 2022, an increase of 8% from 2021. Of these, 10% or 82,000 vehicles are expected to be electric (hybrid, plug-in hybrid, and 100% electric vehicle). Sales of 100% electric vehicles are expected to reach 12,300 vehicles, accounting for 15% of total EV sales. During the first quarter of 2022, the total number of EV registrations in Thailand reached 21,167 vehicles. Of these, 6% or 1,270 were 100% electric vehicles.
Amidst the huge opportunities and high competition in Thailand's EV industry, Narong revealed GWM's operations strategies, which strive to support the Thai government's Thailand 4.0 initiatives and reinforce the country in becoming ASEAN's EV manufacturing hub. This has been progressing through the establishment of a 'Smart Factory' in Rayong to manufacture HAVAL vehicles for the domestic and ASEAN markets. Additionally, GWM is working on establishing the first battery assembly factory in Thailand by 2023, and planning to start manufacturing electric vehicles domestically in 2024.
Narong added: "With our strategies to become Thailand's xEV leader, Great Wall Motor continues to operate our business with a focus on customer voice. We have incorporated the feedback we have received during the past year into our four missions for 2022, which are helping ignite a buzz in the Thai automotive industry and better fulfilling Thailand's EV ecosystem. These four pillars include 1) Products – with 'Mission 9 in 3' to bring at least nine xEV models onto Thai roads within three years. 2) Network expansion – with an aim to expand GWM Stores to 80 locations across the country. 3) Charging stations – we are actively increasing three types of charging facilities: G-Charge Supercharging Stations, charging stations at Partner Stores and Destination Charging Stations, in which we are partnering with hotels, restaurants and shopping malls, and plan to achieve 55 charging facilities by the end of this year. We are also partnering with three electricity authorities to establish charging stations and upgrading our GWM app. Finally, 4) User experience – we are continuing to implement Online-to-Offline synergy, organizing consumer engagement activities throughout the year, and upgrading the GWM app in order to provide convenience and greater experience to our customers."
Similarly, at the Automotive Summit 2022, held by the Thailand Automotive Institute on the theme of 'Carbon Neutrality: A Turning Point of the Future Mobility', Khanchit Chaisupho, Vice President of External and Government Affairs, Great Wall Motor (Thailand), was invited to present GWM's vision on carbon management and sustainable development. He shared GWM's goal to become a carbon neutral company by 2045 through three strategies as follows:
Enhance energy efficiency. This includes the improvement of traditional transmissions and the development of new hybrid technology. GWM has accumulated over 30 years of experience to develop the independent 9DCT transmissions, which increase energy efficiency by 7%, compared traditional vehicles. GWM also developed 9DHCT transmissions for hybrid and plug-in vehicles, which offer increased energy efficiency of up to 70% compared to other traditional internal-combustion-engine vehicles.
Transition to clean energy and intelligent system (Green + Intelligent). GWM has been researching and developing electric and hydrogen-driven technology for over a decade, as well as intelligent driving assistance systems in order to provide consumers with clean and safe mobility. This has resulted in quality BEV and FCV products and technologies that have shown rapid uptake in the Chinese and global markets.
Establish zero carbon factory by 2023. GWM aims to maximize the use of renewable energy in every part of the manufacturing chain while eliminating carbon release in the environment.
Khanchit added: "The goal to be carbon neutral is a long-term plan that requires collaboration from the government, industry and business sector alike. While Great Wall Motor continues to explore new technologies to support the sustainable growth of society globally, we are looking forward to working with partners in Thailand's automotive industry to reinforce the country's sustainable development and the industry's carbon neutrality."
GWM, as the 'Global Intelligent Technology Company', is committed to driving Thailand's technology and EV industry forward by listening and sharing knowledge and experience with partners in various industries in order to strengthen Thailand's EV ecosystem and responding to Thai consumers' needs, which will lead to the growth of Thailand's EV industry in a sustainable way.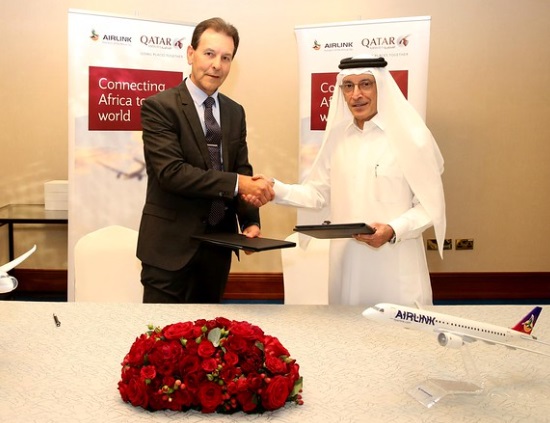 [pro_ad_display_adzone id="915575"]