Nissan Motor Thailand unveiled the new Nissan Navara Model Year 2022 and the special version, the Black Edition, with refreshened bold, tough, and sportier look, full safety innovation package and driver assistance technologies to enhance customer experience and pride of owning and driving the popular pickup truck.
The Nissan Navara MY22 arrives in the market with a big bang as it appointed Thailand's leading actor Nadech Kugimiya as Navara's ambassador. The launch of both the refreshened Navara and its ambassador was held in Khon Kaen and received very warm welcome from the customers.
Knowing that modern drivers are looking for a vehicle that meets their need for impressive driving quality and experience, Nissan has brought the 360° Safety Shield technology to most variants of Nissan Navara Double Cab and King Cab. Full Advance Driver Assistance System (ADAS) allows drivers and all passengers in Nissan Navara to travel with greater safety, confidence, and enjoyment. The Black Edition also comes with the impressive safety and driver assistance technology, refreshened and sportier appearance with bolder black finishings and high quality materials.
Isao Sekiguchi, Nissan Motor Thailand's President, said, "Throughout the past 70 years, Nissan has had a strong foothold in the Thai automobile industry, and we have made Thailand one of our major global pickup truck production hubs. The Nissan Navara, which is produced in Thailand, has been well recognized for its quality, durability, toughness, impressive styling, great comfort, and safety."
"Today, Nissan has cemented our strong commitment to bringing to market the pickup truck designed and engineered for improved driver safety, comfort, and confidence, built on more than 80 years of Nissan pickup heritage. It's the pickup truck that enables drivers to live their lives to the fullest regardless of unexpected events."
Nissan has upgraded a number of features to increase driver's comfort, confidence and safety. The 8-way power seats in the PRO-Series of Nissan Navara MY22 enable drivers to easily adjust seat position at their fingertips, and get ready to for pleasant journey. In addition, the latest premium Quole Modure seats in both PRO-series and Calibre family prevent heat from accumulation, providing greater comfort for drivers even in long journeys.
Full ADAS package in Double Cab PRO-4X, PRO-2X, and King Cab Calibre V 7AT models* enable drivers to travel with utmost confidence. The Intelligent Forward Collision Warning (IFCW) automatically alarms when possible front collision is predicted then the Intelligent Emergency Braking (IEB) will help reduce the speed and brake to prevent possible front collision. The Lane Departure Warning (LDW) alerts drivers when they leave the lane without turning signal is on, then the Intelligent Lane Intervention (ILI) will intervene by applying brake force and steering the car right back into the lane. To assist drivers while changing lane, the Blind Spot Warning (BSW) will notify the driver of the approaching vehicle in the blind spot while Intelligent Blind Spot Intervention (IBSI) will activate the brake to smoothly slow down the car and bring the car back on track. Rear Cross-Traffic Alert (RCTA) helps avoiding collisions with rearward approaching vehicles when reversing. High Beam Assist (HBA), meanwhile, automatically switches the headlights setting to low beam from high beam when it detects a vehicle ahead.
Unleash the wild and sporty character, the new Black Edition comes with a range of new black-color finishings, enhancing its tough look outside and inside.
On the exterior, stylish black finishings are added at the front grille, side mirror molding, door handles, front lower bumper, tailgate handle, and overfender. Shark fin antenna and black body sticker also increase its modern look without compromising its go-anywhere spirits. Meanwhile, the new upgraded 18-inch black alloy wheels clearly highlights its adventurous mind and underlines Black Edition's sporty look.
In the interior of the Black Edition, interior trim, air vent, inside door handle, cup holder, transmission base, door armrest and door trim will come in black color, enhancing the sportiness the 2022 Nissan Navara Black Edition
The Nissan Navara MY22 is also built on its famous 'Fully-Boxed Frame,' a single piece of steel chassis, providing excellent payload capabilities. Other features offering usability and versatility include an integrated step in the rear bumper that makes bed access easier, and a flap-type, tie-down hook that helps secure both large and small loads.
The New Nissan Navara MY22 comes with a 2.3-liter, 4-cylinder, DOHC twin-turbocharged YS23DDTT engine offering maximum power of 190 hp (Ps) and 450 Nm of torque (Nm), a 7-speed automatic transmission (7AT) with manual driving mode (M mode) for enhanced driving performance and better fuel economy, that runs on all types of diesel fuel (B7, B10, and B20).
While the Nissan Navara King Cab Calibre and Double Cab with 6-speed manual transmission (6MT) comes with a 2.3-liter, 4-cylinder, DOHC VGS turbocharged YS23DDT engine offering maximum power of 163 hp (Ps) and 403 Nm of torque (Nm).
To further excite the market, the New Nissan Navara MY22 appoints Nadech Kugimiya as its first Navara ambassador. The charming heartthrob is known for his out-going adventurous lifestyle that fits well with Navara's characteristics that "Live for the Unexpected". This marketing campaign with Nadech as Nissan Navara ambassador will enable Nissan to reach wider group of customers, and emphasize the fun, adventurous, tough and active characteristics of the pickup truck.
The Navara MY2022 starting from:
PRO-series                                  1,030,000   baht
Double Cab Black Edition             884,000     baht
Double Cab Calibre                     849,000     baht
King Cab Black Edition                 799,000     baht
King Cab Calibre                          765,000     baht
King Cab                                     649,000     baht
Single Cab                                   595,000     baht
New Nissan Navara Double Cab and King Cab come with 5-year or 150,000 k.m. warranty.** To make New Navara 2022 ownership easier, Nissan Motor Thailand has made several special offers during the launch period for instance:
Navara 2022 PRO-4X and PRO-2X:0.79% interest for 48 months
Navara 2022 Double Cab, King Cab Calibre, and Black Edition: 0% interest rate for 48 months
Navara 2022 King Cab: low down payment starting from 21,900 baht or low installment payment starting from 6,299 baht per month
Navara 2022 Single Cab: low down payment starting from 29,900 baht or low installment payment starting from 5,799 baht per month
Customers can contact any of Nissan's 177 dealers' showrooms nationwide or Nissan Call Center 02 401 9600 or click https://www.nissan.co.th/ for more information and detailed specification.
*Details vary by model. Please check with Nissan dealers.
** Extension of vehicle manufacturing warranty for 4th -5th years from original warranty for 3 years or 100,000 kilometers extend to 5 years or 150,000 km. (whichever occurs first). Managed by AWP Services (Thailand) insured by Allianz Ayudhya General Insurance Public Company Limited.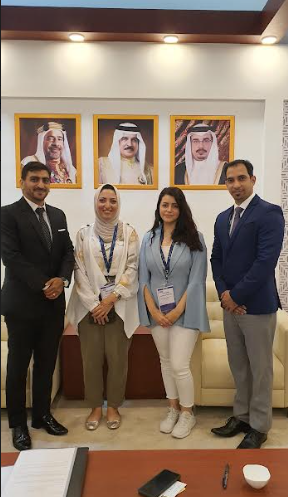 [pro_ad_display_adzone id="915575"]