After the successful 2019 event, the organizer TTG Events, a business group of TTG Asia Media, supported by Thailand Convention Exhibition Bureau (TCEB), in the awakening of Stay Home #Travel Tomorrow and in a spirit of revival of MICE travel, announced the 28th and 23nd installment of #ITCMA20 and #CTWAPAC20 –  respectively, to be held from
22-24 September, 2020 at the Bangkok Convention Center, Bangkok, Thailand.
Incentive Travel & Conventions, Meetings Asia (IT&CMA) and Corporate Travel World (CTW) Asia-Pacific is Asia-Pacific's Only Doublebill Event in MICE and Corporate Travel.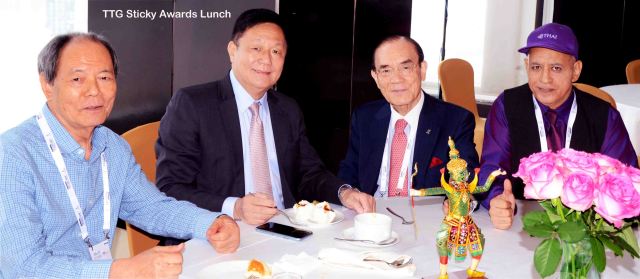 Register by 30 April, 2020 to avail Early Bird Discount:
a.Corporate Buyer: https://ttgevents.eventsair.com/itcma-ctwapac-2020/etravelersclubcorp
b. MICE Buyer: https://ttgevents.eventsair.com/itcma-ctwapac-2020/etravelersclubmice
c. Association Buyer: https://ttgevents.eventsair.com/itcma-ctwapac 2020/etravelersclubasso
GAMIFYING YOUR EXHIBITION EXPERIENCE 
ITCMA/CTW 2020 will be turning the entire exhibition floor into a real-life game board with Go Engage.
 How it works?
Booths become virtual check-points. Buyers, Media and Trade Visitors earn points by accomplishing tasks at each check-point.
Players with a qualifying score walk away with prizes in the sure-win lucky draw. Competitive gamers who make it to the top of the scoreboard are rewarded with the grand prize.
Complimentary Benefits For All Exhibitors
*All booths are welcomed to participate at no cost, and drive traffic to your booth.
*Indicate your preferred check-point task and get buyers, media and trade visitors to engage at your booth the way you want.
*Stretch your exposure and sponsor prizes that go towards a lucky draw for qualifying participants and top game scorers.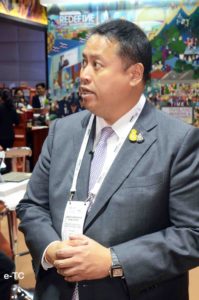 "SAY HI TO EVERYONE" TAKEOVER
Asia Ability is taking over our popular interactive ice-breaker on the first event day. Get to know who's who before exhibition days begin and be on the look-out for delegate profiles you want to meet over the proprietary game of "Knowing Me Knowing You". Open to all IT&CMA and CTW Asia-Pacific delegates.
How it works?
a) Get into teams
b) Gather as many business and personal commonalities with other participants to win points for your team
c) Points will be tallied and the team with the most connections wins!
Thailand Convention & Exhibition Bureau (TCEB)
TCEB as the strategic partner, sends out a message to Industry partners:
"TCEB focuses on easing up support criteria and invigorating our readiness to implement actionable outcomes as soon as the world is ready to visit Thailand again.          In the meantime, we share the world's focus on redefining the future of work and the talent needed to support new business models.  The first positive step to recovery is upskilling. Most importantly, we must remember that we are in the business of people and it is time to first focus on people, with compassion and sincerity.  Thank you so much for thinking of Thailand. Please remember that we are here for you. You matter to us".
#MICEUnited #TCEB  info@tceb.or.th
The event is co-supported by (including) Tourism Authority of Thailand (TAT), Thailand Incentive and Convention Association (TICA), Tourism Council of Thailand (TCT), Airports of Thailand (AOT), Thai Airways, Bangkok Metropolitan Administration (BMA), Centara Grand Hotel.
https://www.businesseventsthailand.com/en,  https://itcma.com, https://www.corporatetravelworld.com/apac/
Reported By – Saifuddin Ismailji (Founder: e-Travelers Club travel update)