AKARYN Hotel Group, Thailand's home-grown luxury boutique hotel specialist, is inviting families to make shared discoveries in Thailand this spring, with special promotions at its collection of six stunning hotels and resorts.
Under this limited-time offer, guests who book between now and 19th April 2020 will be given a generous 30% discount on room rates and immersive activities, including local tours and dinners. The promotion is valid for two-night stays at Aleenta Phuket Resort & Spa, Aleenta Hua Hin Resort & Spa, akyra Beach Club Phuket, akyra Thonglor Bangkok, akyra TAS Sukhumvit Bangkok or akyra Manor Chiang Mai, taken between 27th March and 19th April 2020.
"At AKARYN Hotel Group, we have many ways for families to come together and share new experiences. Whether guests are seeking a beachfront retreat where multiple generations can connect with each other, or a dynamic city sojourn that uncovers the heart and soul of their destination, we have the perfect option. With our new springtime promotion, families can stay with each other and make memories that will last a lifetime," said Anchalika Kijkanakorn, AKARYN Hotel Group's Founder and Managing Director.
Aleenta Phuket Resort & Spa is an ideal destination for multi-generational Easter vacations. With a selection of beachfront villas offering up to four bedrooms and private pools, families have plenty of space in which to unwind. Under the springtime promotion, guests can enjoy 30% off a choice of villas and a half-board meal package, including daily breakfast and dinner. Rates start from just THB 8,500 per night. Just a short distance along the sandy shore at akyra Beach Club Phuket, the chic resort overlooking the Andaman Sea, guests can take advantage of the same promotion with half-board rates starting from THB 5,300 per night.
This enticing offer is also available at Aleenta Hua Hin Resort & Spa, which has a choice of two-, three- and four-bedroom villas which are perfectly suited to family holidays. Rates start from THB 5,600 per night, including a 30% discount on room rates and a half-board meal package, including daily breakfast and lunch or dinner.
Alternatively, parents and children can discover the rich cultural heritage of northern Thailand at akyra Manor Chiang Mai. This spring, guests can book a luxurious suite from only THB 7,400 per night, including a half-day tour to many of this ancient city's most treasured sites. Guests who book during Songkran (13-15 April) will also be able to experience the amazing atmosphere of Thailand's most exhilarating annual festival.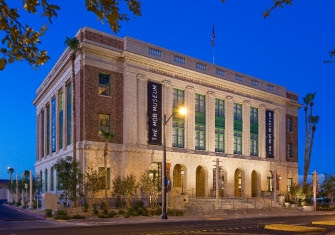 Finally, fast-paced breaks can be booked in Bangkok, where AKARYN Hotel Group's two boutique hotels are giving guests the chance to hop in a tuk-tuk and discover the Thai capital's authentic attractions and hidden hotspots. At akyra Thonglor Bangkok, guests can book a spacious residences with discounted rates starting from only THB 6,900, including a bar hopping tuk-tuk tour in trendy Thonglor – great for parents with grown-up children! And at akyra TAS Sukhumvit Bangkok, rates start from just THB 5,700 per night and include a street food tuk-tuk tour, allowing families to make fresh culinary discoveries together.
At every AKARYN Hotel Group property, guests aged six and under eat for free from children's menu, while 6-12-year-olds dine half-price. So, whether you're seeking an action-packed urban adventure or a serene seafront getaway, families can find their perfect springtime vacation with Aleenta or akyra Hotels & Resorts.