It is with great delight and gratitude that Aman announces the reopening of Amantaka in Luang Prabang, a destination renowned for its peaceful spirituality cultural richness and striking natural beauty. A historic garden estate at the very heart of Laos' Unesco-protected cultural capital and remains one of Southeast Asia's best-kept secrets – Amantaka will again welcome guests from 1 October 2022. Perfectly timed with the town's seasonal awakening, as the quietude of Buddhist Lent comes to an end and the autumn sunshine is celebrated with a host of joyous festivals, Amantaka will provide the ideal base for discovering the wisdom of Ancient Laos and experiencing its meaningful way of life once more.
Surrounded by the golden spires of Luang Prabang's 32 magnificent temples between the tree-lined banks of the Mekong and Nam Khan Rivers, Amantaka has awaited this moment with all the patience, resilience and acceptance that permeates every aspect of this ancient Buddhist centre of learning. Taking its name from Tipitaka, meaning 'the teaching of the Buddha' in Theravada literature, the tranquil resort rests just a short stroll from the Royal Palace and the main road's bakeries, restaurants and boutiques, with sacred Mount Phousi as its backdrop. White-walled and green-shuttered, with lofty ceilings and generous proportions, Amantaka's period structures retain the genteel tranquillity of their French Colonial past, with private pools in 16 of the 24 suites, an expansive spa and a range of fine-dining venues set around a vast central swimming pool. Yet beyond its peerless location, facilities and services, it is the myriad of unique opportunities for cultural immersion offered to Amantaka guests that truly sets this gracious retreat apart.
Encountering the soul of Luang Prabang
An integral part of the local community, Amantaka offers a range of activities and experiences celebrating its stunning natural setting and every facet of Lao culture – from its deep spirituality to its cuisine and wellness traditions.
The estate's own Buddhist Learning Centre is led by the local abbot, Sengdao Santikaro, with daily lessons and personal ceremonies inviting guests to fully experience the vibrant traditions of Theravada Buddhism during their stay. Amantaka's Baci Ceremony – a centuries-old purification and harmonising ritual involving chanting and the tying of sacred baci threads around one's wrist – welcomes guests to the resort and serves as a meaningful marker of personal milestones. Guests can also join the alms offering (Sai Bat) that takes place every morning at dawn, when the town's saffron-robed monks and novices walk past Amantaka as they have done for hundreds of years, accepting alms of sticky rice and other foods from townsfolk paying their respects. Private guided tours of temples including Wat Siphoutthabath offer insight into religious life, while experiences such as creating traditional floral offerings or receiving a fragrant water blessing from a monk at Wat That Luang allow guests to personally engage with the spirit of contemporary Buddhism in Luang Prabang.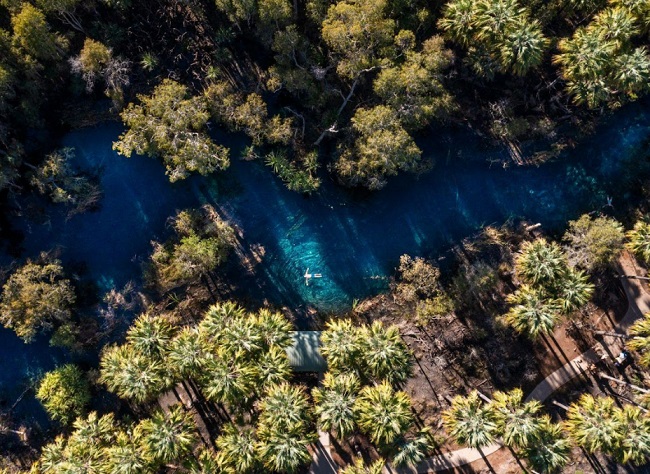 Culinary discoveries
A wonderful way to delve into Luang Prabang's culinary scene is to visit the morning market with Amantaka's chef before taking the short drive to the resort's organic, community enterprise farm in the scenic Phongvan Village. Here, where rice paddies and vegetable gardens claim restful forest and mountain views, Amantaka chefs guide guests through the preparation of an authentic Lao feast after handpicking ingredients grown on the farm. Dishes such as spicy green papaya salad (Tam Mak Hoong) and aromatic pork curry (Moo Phak Sikai) are savoured overlooking the farm's fishpond and rounded off with locally grown and roasted Saffron Coffee.
Dining experiences at Amantaka do not only take place on land. The most photogenic stretches of the mighty Mekong River meander past Luang Prabang, and Amantaka's private boats promise the finest waterborne adventures. Cruise to the Buddha-filled caves of Pak Ou, then savours a delicious picnic on the banks of the river.
As the tranquil resort as a base, Amantaka provides a seamless exploration of the spectacular landscape and its flora and fauna inland. Guests of all ages marvel at the cascading, turquoise waters of Kuang Si and Tad Sae Waterfalls, while behind-the-scenes, private tours of the Lao Bear Sanctuary allow Amantaka's guests the rare chance to meet endangered moon and sun bear cubs. Other family excursions include visiting the buffalo farm from which the resort sources its mozzarella and feta cheese and visiting the Manda Lao Elephant Conservation. The latter has pioneered a new training process with the intention of changing elephant welfare for the better throughout Southeast Asia. After trekking up a cool mountain stream alongside these gentle giants – saved from the rigours of the logging industry – guests enjoy lunch freshly prepared with vegetables from the sanctuary's own farm.
Festivals and events
There is never a dull moment in Luang Prabang's lunar calendar year, with colourful festivals and events a regular occurrence. This October, Boun Ook Phan-Sa and its Boat Racing Festival will take place on the 10th, followed shortly by the Luang Prabang Marathon (16-18 October) and Loy Khatung (8 November), the 'Festival of Lights' celebrated throughout Southeast Asia.
A holiday looked forward to by locals and visitors alike, Boun Ook Phan-Sa marks the end of Buddhist Lent and the monks' three-month fast and retreat during the rainy season. Coinciding with a Boat Racing Festival that involves multiple longboat crews rowing their craft apace over 2km set courses, this atmospheric event sees donations and offerings being made at temples around town and candlelit processions in the evening.
For Amantaka guests, an exciting day watching the boat races segues into the creation of river offerings, followed by an early dinner. As evening falls, a short stroll down charming lanes leads to Nam Khan River where offerings are set afloat. After watching the Fireboat Procession along Main Street, guests board one of Amantaka's traditional boats for a scenic Mekong cruise offering the finest views of the procession of fireboats entering the river at Vat Xieng Thong and locals setting their offerings adrift from the shore.
Indochina's past and present
To celebrate the reopening, Amantaka invites guests to experience the best of Laos and its neighbour Cambodia. Available from 1 October 2022, Indochina Past & Present encompasses three nights at Amantaka and three nights at Amansara in Siem Reap, just minutes from Angkor's historic temples. This exclusive offer is perfect for those wishing to maximise their time in Southeast Asia and experience the ancient cultures and timeless scenery of two of its most intriguing destinations.
As well as private round-trip airport transfers with fast-track immigration assistance, Indochina Past & Present includes daily breakfast, a choice of lunch or dinner with non-alcoholic house beverages, and afternoon tea and seasonal fruits at each resort. At Amantaka, enjoy complimentary use of the resort's bicycles and tuk-tuk/car transportation within Luang Prabang, as well as experiences ranging from a Baci ceremony and almsgiving to a temple and city tour and a 60-minute Lao massage. At Amansara, privileges include a daily remork excursion to the Angkor temples with a private guide, a traditional Khmer breakfast at Amansara's village house one morning, a visit to the Angkor temples by bike, and a 30-minute foot massage.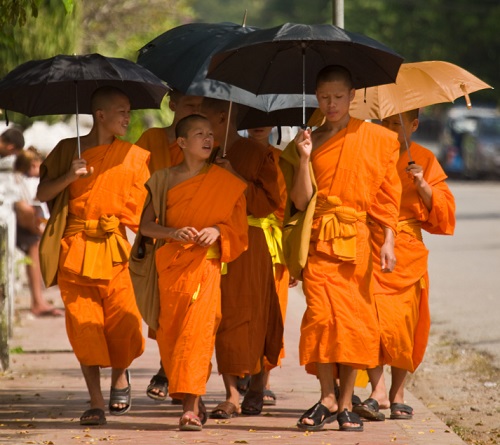 A new cycle begins
Aman's deep respect for and commitment to the people and culture of every Aman destination has been a north star in the brand's organic evolution over the past three decades. Amantaka's reopening this October symbolises this on many levels, most notably in the appointment of the resort's new General Manager.
Growing up in Bhutan, Tshewang Norbu became part of the Aman family 19 years ago where he initially worked at Amankora in his home country. As Aman's first Bhutanese General Manager, Tshewang brings a rich understanding of the Buddhist principles that underpin daily life in Luang Prabang to his new role, as well as a wealth of experience gained in other Aman properties worldwide.
Says Tshewang: "With the dizzying changes taking place everywhere around the world and in people's lives, we as Aman remain rooted to promoting a simpler way of living – the utmost focus on personalisation of everything we do and the true human love and care that we offer to our discerning guests. I look forward to continuing this deeply rooted legacy of Aman at Amantaka."
Edited by: Supaporn  Pholrach (Joom)
======================================