As travel restrictions gradually ease, Centara Hotels & Resorts, Thailand's leading hotel operator, is offering a CentaraThe1 members-only discount on their next escape with a Centara 9.9 Flash Sale.
From 8th to 12th September 2021, travellers enjoy 30-35% savings for stays until 31st October 2021. The limited-time offer includes all hotels and resorts in 14 destinations across Thailand.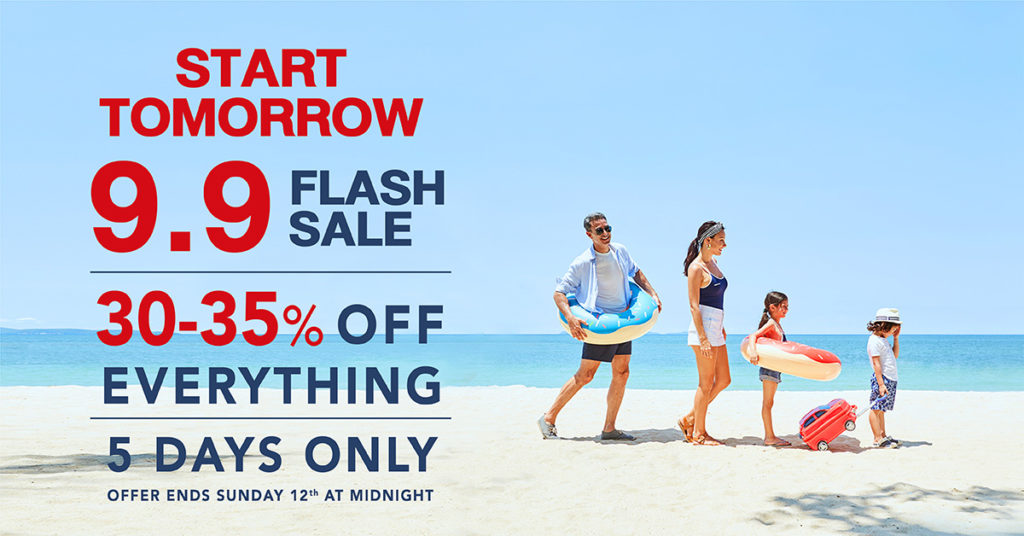 The discount applies to every rate at participating properties, so whether they are looking to catch up with friends on a tropical getaway in Phuket or Samui, a family holiday in Pattaya or Hua Hin, a romantic pool villa getaway in Krabi, or a weekend trip surrounded by nature in Chiang Mai or Koh Chang, they can enjoy more for less on their stay.
Across the group's destinations, travellers can enjoy peace of mind as Centara Hotels & Resorts continues to follow strict safety protocols and adhere to certified health and hygiene procedures with the comprehensive Centara Complete Care programme.
The 9.9 Flash Sale offer can be booked from 00.01 hrs on 8th September 2021 to 23.59 hrs on 12th September 2021 for stays until 31st October 2021 on www.centarahotelsresorts.com.
The offer is available only for CentaraThe1 members, and travellers who are not yet a member can sign up for free at https://centarathe1.com/signup.
For more information or booking, please contact the Centara Contact Centre at ccc@chr.co.th and +66(0) 2101 1234, or visit https://www.centarahotelsresorts.com/