Oceania Cruises, the world's leading culinary- and destination-focused cruise line, is offering a captivating array of 100 sailings in Tahiti and the Caribbean in 2024 and 2025, charting lesser-known coastlines and taking travellers to boutique ports and off-the-beaten-track islands thanks to the line's small, luxurious ships. Must-sees in French Polynesia include vibrant Papeete, the paradise island of Nuku Hiva, and Bora Bora, the most romantic island in the world. Meanwhile, Caribbean season highlights include Castries on the island of St. Lucia; Puerto Limon in Costa Rica; Gatun Lake in Panama; and Colombia's magnificent colonial city of Cartagena.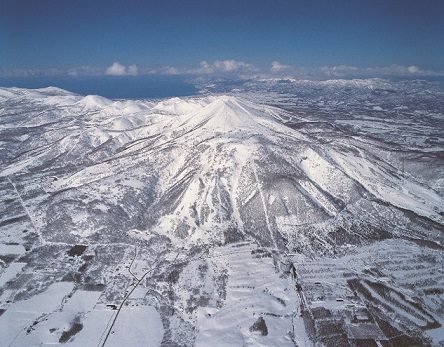 Sailing from Miami, Cartagena, New York, Los Angeles, Bridgetown, Panama and Papeete, this impeccable selection of carefully crafted voyages aboard Marina, Nautica, Sirena and Oceania Cruises' new ship, Vista, is ideal for travellers who dream of sojourns in tropical archipelagos and who wish to explore colonial cities and soak up the laid-back, island atmosphere. Voyages range from seven to 16 days, sailing to iconic Caribbean destinations including Bridgetown, Cartagena, Gustavia, Puntarenas, San Juan and St. John's. Many of these voyages feature memorable daylight passages through the Panama Canal, linking sought-after Caribbean destinations with storied Pacific Riviera ports such as Acapulco, Cabo San Lucas and Puerto Quetzal.
With more than 60 immersive ports of call, Oceania Cruises' carefully planned itineraries invite travellers to experience blissful escapes on delightfully less-travelled islands with the cruise line's smaller ships able to access boutique ports and yacht harbours in destinations such as Moorea, Raiatea and Rangiroa in French Polynesia, and Barbuda, Dominica and the British Virgin Islands in the Caribbean.
Sailing with Oceania Cruises is the most relaxing way to visit French Polynesia – an exotic utopia and haven of idyllic beauty and tranquillity. From Tahiti and Bora Bora to the sapphire seas of Moorea, the line's South Pacific sojourns cover some of the most remote and gorgeous islands in the world, filled with blue lagoons, coral atolls and lingering sunsets. Carrying fewer than 700 guests, Nautica provides an intimate experience for travellers to explore the region, with 10-day itineraries designed to offer a unique flavour of this South Pacific jewel.
Coveted Caribbean attractions including St. Lucia's Pitons, Antigua's stunning choice of 365 white sand beaches, the blue cobblestone streets of Old San Juan and ancient sacred ruins like Chacchoben and Kohunlich from Costa Maya are on offer. Enjoy a daylight journey through the Panama Canal and visit some of Central America's most enticing destinations.
"At Oceania Cruises, we offer an extensive collection of destination-intensive Tahiti and Caribbean itineraries, allowing our well-travelled and curious guests to discover something new about these popular yet still relatively untouched regions," commented Frank A. Del Rio, President of Oceania Cruises. "Our carefully curated, diverse range of shore excursions, combined with the relaxing home-away-from-home ambiance on board our boutique ships and The Finest Cuisine at Sea®, offers the perfect luxury vacation choice."
Tahiti Destination Highlights
Papeete, on the island of Tahiti, is the capital of French Polynesia, with much to offer visitors, from the Marche de Papeete, the Robert Wan Pearl Museum and the relaxing Jardins Paofai. Enjoy observing the surfers on their longboards as well as local highlights including Faarumai Waterfalls, the Arahoho Blowhole and the Maraa Fern Grottos.
On the dreamy island of Nuku Hiva – one of the most remote islands in French Polynesia – visit the entrancing Vaipo Waterfalls and Cascade Tevaipo, one of the world's tallest falls at over 1,100 feet. Wander the black-sand beaches, marvel at the giant tiki at Piki Vehini or get adventurous on an all-terrain vehicle excursion around the craggy island.
On Tahiti's sister island of Moorea, soak in the breathtakingly beautiful landscapes, from the verdant mountains to the azure seas and white-sand beaches. Enjoy a canoe ride through the crystal-clear lagoon, snorkel, scuba or helmet-dive the reefs, or immerse yourself in nature with a stunning hike up to the Afareaitu Waterfalls.
The dramatic Mount Otemanu stands watch over the sparkling turquoise waters and sugary sands of Bora Bora. Choose from a variety of activities including a reef-ringed lagoon tour, jet ski adventures, off-road adventures and a Polynesian day with lunch on a motu – a small sand island.
Pure, pristine and dreamlike, the ecosystem of the island of Fakarava is home to extremely rare birds, plants and crustaceans. Quaint villages, old coral churches and welcoming people are intertwined with a spectacular lagoon creating a paradise like none other in the world.
The South Pacific atoll of Rangiroa is a natural aquarium with its lagoon brimming with colourful marine life. Highlights include visits to pearl farms, diving with manta rays, exploring the atoll's unique winery or relaxing on a pink-sand beach.
 Caribbean Destination Highlights
On Colombia's Caribbean coast, travellers will marvel at the port city of Cartagena. By the sea is the walled Old Town, founded in the 16th century, with squares, cobblestone streets and colourful colonial buildings. Take a scenic drive through the residential area of Manga and admire the beautiful mansions and explore the Castillo San Felipe de Barajas, a fort that was once the most important military structure built in Latin America. The nearby Islas del Rosario and Isla de Barú are a boat ride away offering white-sand beaches and coral reefs.
The beautiful freshwater Gatun Lake to the south of Colón has long been a favourite of eco-conscious visitors to Panama. Roughly the size of the island of Barbados, this expansive waterway was created during the construction of the Panama Canal and is now bursting with biodiversity. Wildlife such as sloths, capuchin and howler monkeys, iguanas, and toucans thrive in lush pockets around the lake, and manatee sightings are common. Set off on a safari boating adventure, a canopy tour or even a kayaking adventure to take in the area's lush flora and unique fauna. Chagres National Park is also within reach, home to an indigenous Emberá tribe and their village.
Castries, the capital of St. Lucia, is known for palm-lined Vigie Beach and duty-free shopping near the harbour. Explore this lush, beautiful island, visit the historic La Toc Battery Fort, see banana plantations and watch silk screening at Bagshaws. Venture south to Soufrière at the base of the Piton peaks and see the unique gingerbread architecture of the marketplace. Or enjoy a bike ride through the rainforest to a lovely waterfall, kayak in the deep blue Caribbean, or snorkel or dive to spectacular reefs.
In the thriving capital of San Juan, abundant culture and history intersect with lush surrounding natural beauty for a wide range of adventures. The Old World comes to life at impressive fortresses and charming Old San Juan. Explore the nearby El Yunque rainforest, a national treasure teeming with tropical birds and home to stunning waterfalls. Savour the local culture with a culinary walking tour, a heritage tour of an acclaimed rum distillery or a visit to one of the museums and galleries.
2024 & 2025 Voyage Highlights 
Oceania Cruises will offer travellers simply MORE™ than ever before, with a free shore excursion credit and a free beverage package for all guests, for all new reservations for sailings departing October 1, 2023, or later. Created to elevate the guest experience, the newly unveiled value promise has been designed to create long-lasting memories in enticing destinations and provide access to exquisite indulgences.
The brand's new simply MORE value promise means travellers receive the greatest value in luxury cruising, with virtually everything they desire included in their voyage fare: more unforgettable travel experiences with a generous shore excursion credit of up to $1,600 per stateroom to be spent on tours of their choice; and more occasions to celebrate with a comprehensive beverage package available during lunch and dinner at onboard restaurants, featuring dozens of vintage Champagnes, premium wines and international beers.
 Tahiti Voyage Highlights:
Tahitian Legends: 10-days roundtrip from Papeete (Tahiti) aboard Nautica, overnighting in Papeete and Bora Bora and visiting Moorea, Fakarava, Nuku Hiva, Rangiroa and Raiatea. Departs January 20, 2024.
Lands of Captain Cook: 31-days from Papeete to Sydney aboard Nautica, overnighting in Papeete, Bora Bora and Sydney and visiting Moorea, Fakarava, Nuku Hiva, Rangiroa, Raiatea, Papeete, Bora Bora, Pago Pago, Apia, Suva, Bay of Islands, Auckland, Rotorua, Gisborne, Wellington, Burnie and Eden. Departs February 19, 2024.
Tahitian & Hawaiian Hues: 18-days from Los Angeles to Papeete aboard Nautica, overnighting in Bora Bora and Papeete and visiting Lahaina, Honolulu, Hilo, Raiatea and Moorea. Departs January 8, 2025.
Tahitian Legends: 10-days roundtrip from Papeete (Tahiti) aboard Nautica, overnighting in Papeete and Bora Bora and visiting Moorea, Fakarava, Nuku Hiva, Rangiroa and Raiatea. Departs February 15, 2025.
Caribbean Voyage Highlights:
Golden Sands & Sunsets: 10-days roundtrip from Miami aboard Vista, visiting St John's, Castries, Bridgetown, Gustavia, San Juan and Puerto Plata. Departs February 18, 2024.
Island Tapestry: 10-days from Cartagena to Miami aboard Sirena, visiting Santa Marta, Oranjestad, Willemstad, Castries, Codrington, San Juan and Great Stirrup Cay. Option to combine this voyage with the Reefs & Rhythms sailing to create an immersive 20-day circle of the Caribbean. Departs March 17, 2024.
Beyond the Panama Canal: 16-days from Miami to Los Angeles aboard Nautica, daylight transit of the Panama Canal and visiting Great Stirrup Cay, Cartagena, Puntarenas, Corinto, Puerto Quetzal, Acapulco, Cabo San Lucas and Ensenada. Departs December 23, 2024.
Radiant New Year: 12-days roundtrip from Miami aboard Vista, visiting Costa Maya, Harvest Caye, Roatan, Puerto Limon, Colón, Cartagena and Port Royal. Departs December 27, 2024.
Shipboard Highlights
 Vista
Oceania Cruises' new ship, Vista, with capacity for 1,200 guests, reveals a new standard in luxury with 11 dining options, including three new signature culinary venues – The Bakery at Baristas, Ember and Aquamar Kitchen – eight bars, lounges and entertainment venues, and Aquamar Spa + Vitality Centre. Vista boasts the most spacious standard staterooms at sea at more than 290 square feet, and all Penthouse Suites and staterooms feature large bathrooms with oversized rainforest showers.
 Marina
Marina, with capacity for 1,250 guests, features six open-seating gourmet restaurants, with no surcharge, as well as the unforgettable food and wine pairings at La Reserve by Wine Spectator, plus the option for opulent private dining in Privée. The ship also features a state-of-the-art Culinary Centre, Artist Loft for budding creatives and Aquamar Spa + Vitality Centre, all blending sophistication with contemporary flair to create a casually elegant ambiance.
Sirena & Nautica
Sirena and Nautica, with capacity for 670 guests, perfectly encapsulate the ultimate small-ship luxury experience for travel adventures. Guests can relax in the library, Aquamar Spa + Vitality Centre or in one of the various bars and lounges on board, take in a show or spend the evening in the casino. The ships' smaller size allows access to lesser-known ports of call, alongside the iconic cities and resort towns of these sought-after regions.
For additional information on Oceania Cruises' small-ship luxury product, exquisitely crafted cuisine, and expertly curated travel experiences, visit OceaniaCruises.com, call +852 800-967609 (Hong Kong), +65 31 651 677 (Singapore), or speak with a professional travel advisor.