Feel right at home in different corners of the world with five new member hotels from Small Luxury Hotels of the World (SLH) with hotel that offer pared back luxury built around the local culture and communities. Savour the old-world charm of the ancient city of Sukhothai in Thailand, recreate the glory days of Saint-Tropez in a residential hideaway, marvel at the fruits of nature in the a 14th-century Istrian village, take in the wild, natural sun-caressed beauty of Mykonos from a villa perched on a hill or relish in a pampering private retreat in the exclusive community of Palmilla in Mexico.
The Sukhothai Bangkok, Bangkok, Thailand
www.slh.com
210 rooms from THB 7,400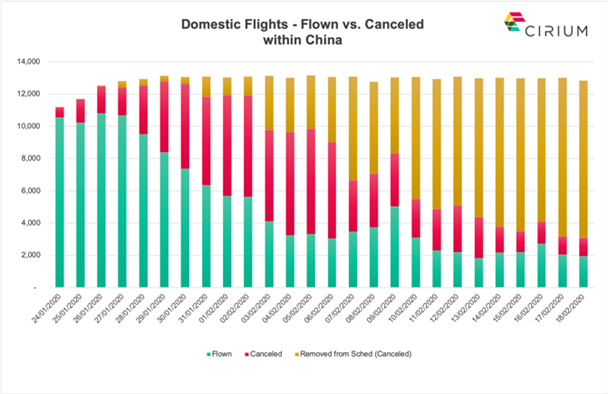 Just steps away from Bangkok's business and entertainment neighbourhoods, The Sukhothai Bangkok offers much-needed serenity and respite in the heart of the city. Named in honour of the ancient city of Sukhothai, the hotel is surrounded by luxurious gardens and lotus ponds that pay homage to old-world elegance as an icon of luxury in Bangkok for the past 28 years. Designed with the Sukhothai design elements of water, silk, granite, mirror and wood in mind by renowned American architect and interior designer Edward Tuttle, the hotel recently completed refurbishment of their Main Wing in December 2019. Take a plunge in the hotel's 25-metre, infinity-edged swimming pool which is one of the largest pools in town, or soothe tired muscles with a lemongrass-scented Thai massage in the Spa Botanica.
SLH Insider Tip: No stay at The Sukhothai Bangkok is complete without a meal at its celebrated fine dining restaurant Celadon, voted 'Best Restaurant in Bangkok'. Celadon has just launched a new dinner tasting menu of Thai dishes inspired by local ingredients found in the restaurant staff's different hometowns throughout Thailand's regions. Sample dishes including grilled river prawn with wild water plum chips and Thai vodka with tamarind sorbet. The tasting menu comes in 6-course (THB2,200++/person) and 9-course (THB2,900++/person) options.
Hotel Lou Pinet, St Tropez, France
www.slh.com
34 rooms from EUR390/THB13,430 including breakfast and soft drinks in in-room bar
Set in a residential area a five-minute drive from Places des Lices, Hôtel Lou Pinet is a hideaway where the spirit of the 1960's and 1970's lives on. Guarded by the tall pine trees that give the hotel its name, the property is set across three Provençal homes. Imagined by its owners and designed by French designer Charles Zana to recreate the glory days of Saint-Tropez, staying here is like being invited into an exquisitely tasteful and luxurious private home. Painted light yellow and accented with green wooden shutters, rooms and suites are light-filled and have a strong vintage aesthetic. Designed to resemble a secret cave, the Tata Harper Spa at the bottom of the garden is the perfect spot to unwind or enjoy a morning yoga class, set to the harmonising sound of cicadas. Gourmands will be delighted with Lou Pinet's famed restaurant Beefbar by Riccardo Giraudi, offering a street food style sharing menu using the finest high-quality ingredients.
SLH Insider Tip: The concierge team is on-hand to arrange for any special excursions with a personal touch, such as a vintage Citroen for the perfect Sunday drive around town, as well as visits to the beautiful surrounding countryside, artisans at the Cogolin rug factory and wine tasting at the celebrated local winery of Domaine Siouvette which is not open to the public.
San Canzian Village & Hotel, Buje, Croatia
www.slh.com
24 rooms from EUR212/THB7,300 including breakfast
Located in the heart of Istria, in the 14th century medieval village of Mužolini Donji, San Canzian Village & Hotel is surrounded by fertile valleys, olive gardens and vineyards, offering guests the opportunity to experience a side of Croatia that is still being discovered by international visitors. Co-owned by a former journalist from Split, the hotel is a dispersed hotel, comprising several small exclusive structures inspired by indigenous styles of architecture yet fitted with modern solutions. San Canzian Village & Hotel is also home to one of the most beautiful bars in Croatia. Privacy is assured with all of its 24 rooms having individual entrances.
SLH Insider Tip: One of the largest truffles in the world (1.31kg) was found near Buje in Istria, so white truffle hunting is a must when visiting in autumn and early winter. At other times, sign up for one of the hotel's daily scheduled olive oil tastings – the region has been named the best olive oil region in the world by Flos Olei, a famous Italian olive oil guide.
Panoptis Escape, Mykonos, Greece
www.slh.com
19 rooms start from £617/THB25,300 per night including breakfast
Opening on 15 May 2020
Overlooking the idyllic Elia Beach in Mykonos, Panoptis Escape is an ensemble of boutique villas that offers a 360-degree view of the Aegean Sea. From its exclusive, hilltop position, surrounded by the wild, natural beauty of Mykonos, everything about Panoptis Escape is the definition of 'less is more', using imaginative contemporary architecture, minimalist styling and artisan craftsmanship. Each villa features its own outdoor spa Jacuzzi or private infinity pool, individual design as well as different room concepts. Inspired by its namesake, Zeus, the king of the Ancient Greek gods, Panoptis Escape aims to elevate the hospitality experience to divine standards – and the experienced team of staff are here to take care of guests' every whim from private helicopter to yacht charters. The resort operates from 15 May to 15 October 2020.
SLH Insider Tip: Be right at home at Panoptis Escape with their groceries shopping and in-house chef services.
Villas del Mar, San José del Cabo, Mexico
www.slh.com
13 rooms start from USD4,760/THB150,860 per night including breakfast
A collection of stylish beachfront and hillside residences in the exclusive luxury community of Palmilla, Villas Del Mar has welcomed many high profile guests looking for anonymity, impeccable service and extraordinary views across the Sea of Cortez. Exclusive Villas Del Mar and Espiritu Del Mar amenities, including 'Ninety Six' private beach club and kids club, are all just minutes away. Guests can embrace Club Espiritu's 10,000 square feet of fitness and wellness space backed by ocean and mountain panoramas or alternatively spa treatments and dinner can all be offered in the privacy of their own villa. Golfers are in for a treat with four championship golf courses nearby, including Palmilla's famed 27-hole Jack Nicklaus Signature course.
SLH Insider Tip: When the time comes to explore, guests can choose between the lively Cabo San Lucas on one side and laid-back San Jose del Cabo in the other. For those who want to discover an authentic way of Mexican life, we recommend a stroll through San José's 'Old Town', followed by birdwatching in the Estero San Jose wildlife sanctuary before ending the day with dinner at a romantic courtyard restaurant.
Latest Happenings at Our Hotels
Hotel Gajoen Tokyo launches Exclusive Cultural Tours and Cherry Blossom Package
Hotel Gajoen Tokyo has introduced a range of specially curated cultural programs which will bring guests inside some of the closed doors in Tokyo. Guests will get to visit the private ateliers traditional Japanese crafts artisans such as Edo Kiriko glass cutting and Edo Furin wind chimes, as well as participate in the process of creating them. The hotel has also launched a special cherry-blossom viewing accommodation package to enjoy sakura in style, featuring a thirty-minute cherry blossom viewing tour on a traditional rickshaw along the Meguro River, one of the most favoured cherry-blossom viewing spots in Tokyo,  coupled with a one-night accommodation. The package is only available for three days from Friday 27 to Sunday 29 March 2020. Room rates start from JPY118,000 for one room/night for two guests, including breakfast.
Seven Park Place launches cocktail menu in honour of International Women's Day
In recognition of International Women's Day on March 8th, Seven Park Place by William Drabble at St. James's Hotel & Club has launched a limited edition cocktail menu, drawing inspiration from twelve iconic women in British history. For every cocktail sold on IWD, St. James's Hotel & Club will donate £1 to Springboard, supporting women's hospitality careers.
Celebrate Kristang Nights at The Majestic Malacca
The Majestic Malacca presents Kristang Night, a celebration of the Kristang (mixed European and Malay) culture that is unique only to Melacca. Featuring lively folk dance and music, an artisan market of local crafts and authentic Kristang cuisine, Kristang Nights will take place on 22 February, 11 April and 23 May, leading up to the grand celebrations of The Majestic Malacca's San Pedro's Night on 27th June.
137 Pillars Organic Gourmet Festival kicks off on 27 February in Bangkok
137 Pillars Hotels & Resorts will add flavour to Bangkok's culinary calendar with their annual 137 Pillars Organic Gourmet Festival (POGF), a gourmet food and drink extravaganza. Held over two weekends during 27 February to 8 March, the event boasts a stellar lineup of Michelin-starred chefs, putting the spotlight on Asian cuisine through a series of exclusive gala dinners, after parties with renowned international and local mixologists and an Organic Farmers' Market, showcasing the finest in local sustainable produce. A part of the proceeds will go to support the Autistic Thai Foundation.
Mother's Day Long Lunch at Halcyon House
Halcyon House in Cabarita Beach, Australia has started taking reservations for their Mother's Day Long Lunch on Sunday 10 May 12PM. Priced at AUD125 per adult | AUD55 per child, guests will enjoy a complementary glass of NV Dominique Portet Brut Rosé or premium beer on arrival, live music and a decadent 3 course share style menu created by its award-winning restaurant Paper Daisy's Executive Chef, Jason Barratt. Mum will also receive a special gift to take home.
Hôtel San Régis debuts Sunday Vegetal Brunch
Restaurant Les Confidences at Hôtel San Régis has launched a new vegetal brunch, paired with Champagne Grand Cru, detox juice or a herbal infusion served directly from the fresh herb trolley. Brunch is served every Sunday from 12-3PM at EUR60/EUR75 (with champagne) per person.
The Dylan Amsterdam launches new Private Dining Concept
The Dylan Amsterdam has a new Private Dining concept for 2020, with a changing monthly menu using the best seasonal products selected by Executive Chef Dennis Kuipers.
Villa Geba opens in March with new wellness-related activities and spa room
Villa Geba in Montenegro will re-open in March with a new spa treatment room and debut French skincare brand Terraké's "Art of Beauty by Terraké". In line with the spa experience guests can also learn to prepare a nutritious meal with superfoods and produce from their garden with Chef Olivia Méli. Also in the works is an open-air art museum to nourish the minds of guests.