Smthgood is in good company with a sizable amount of small to medium-sized brands on the platform from countries across APAC including Singapore, Indonesia, Australia, Philippines, Thailand and Malaysia. Not only are the brands aligned with Smthgood's beliefs, they've also been curated based on the impact they've made on the environment, and each with unique stories to tell. If one must buy new, check out these ethical clothing brands that'll make you a conscious green-friendly fashionista:
RŪPAHAUS (Australia)
At RŪPAHAUS, ethical and sustainable are the opposite of plain and boring. Through vibrant hues and bold details, RŪPAHAUS creates waves that push boundaries and challenge your perspective of traditional textile making crafts, and fashion. Take a look with your hands, and feel with your eyes the truth within the handwoven motifs and its natural hues derived from the earth. For each action is a thread weaved, interlacing traditions into stories.
Róu So (Hong Kong)
Róu So is a Hong Kong-based contemporary fashion brand with a radical commitment to sustainability which launched in July, 2020. Róu So designs comfortable, effortless and chic silhouettes for women of all shapes and sizes using up/recycled and natural fibre fabrics. The brand name – "柔" pronounced "Róu" in Chinese means softly and gently in English- exemplifies our company's mindset towards our products, customers and the planet.
Wray Crafted (India)
Wray Crafted is an ethical, small batch fashion label created to provide an alternative to fast fashion. A celebration of the rich culture and heritage of India, Wray Crafted's designs are crafted in limited batches alongside artisan communities. Apart from exploring heritage print techniques through the fabrics they use, they also incorporate hand embroidery into every garment to add a little touch of the slow skills that are falling to the wayside.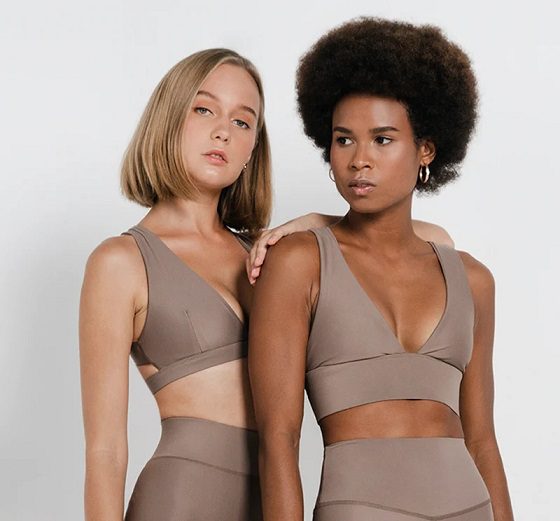 Outfyt (Singapore)
Outfyt is a sustainable activewear brand that was created for women to maximise their confidence when working out and beyond. As an eco-conscious brand, they produce timeless pieces that are well constructed and built to last. Outfyt's designs are made in small batches in luxurious recycled fabrics, eliminating excess products and waste. They are made by recovering nylon waste – such as fishing nets from the oceans, fabric scraps from mills and carpets destined for landfills. With every purchase, 1% of profits are donated to Healthy Seas.
Thamon (Thailand)
Thamon is an eco-design company creating pure fashion accessories from real tree leaves and leather alternatives materials. Thamon was founded on three pillars: sustainability, good design, and quality. They aim to deliver unique, high-quality, vegan, ethical, and cruelty-free products with a fashionable design. London is where Thamon was born, the company's headquarters is now in Bangkok, Thailand.