While the crisis of COVID-19 impacts the travel industry, many entities are cutting back on advertising – a mistake that can have long-term impact. When fear is raised, your clients are looking for leadership and discipline. Advertising in the tough times builds confidence for your customers when they make buying decisions. Not reacting compounds, the situation.
Let's Look at the Facts
• Your customers can easily forget about you during a crisis or even assume you're no longer around: When you're not visible, you may not be your customers' choice when buying.
• Your competition will likely be reducing their marketing budgets, providing you with the opportunity to potential secure new customers.
• Advertising builds brand confidence. Your advertising strengthens your credibility letting customers know they are working with winners.
• People do their research in the tough times, planning for when things get better.
This is when they are paying attention to advertising, affording you the opportunity to be key to their future considerations.
Why Now and Why Us Quite simply, your success is important to us. Destination Thailand News services and network successfully provides maximum visibility, while promoting travel and tourism professionals, hotels, airlines and affiliated travel industry services and properties. We are the recognised industry voice.
Our websites are the media of choice for the upper echelon of the travel sector in Australia, New Zealand, Africa, Europe, Asia, India and the Americas including top decision makers and heads of governments at all levels and corporate organizations.
Our media is widely circulated among the tourism influencers, hospitality industry, and NTO's nongovernmental bodies.
OUR REACH:
We are currently circulating by subscription and on request from our advertisers with a total monthly run of 88,000, copies of our daily news alerts that are positioned to take you to your desired prospects.
"Global Travel Media helped us fill mid-week room-sales by 18%…" Mandy Smith, Regis Apartments.
The March promotion THB29,999 for a one-year period – advertising package must be paid by 25 March 2020.
It includes:
• 5 x Banner Ad's – Including on our News Alerts
• 3 x Advertorials
• 2 x VDO Placements
• 1 x Platinum Logo
Outstanding value…but we are making it better! Global Travel Media also guarantees:
• Brand delivery to *88,000 readers every day for one month (independent audited figures)
• Reach to journalists (5%), travel agents (30%) inbound tour operators (20%) hotel marketers (3%) etc, etc (independent audited figures)
• An editorial interview with a CEO of your choice published on your nominated date.
This offer is only available during March 2020. As a special bonus, the first 10 advertisers taking advantage of this offer will also receive…
Also please note as one of our advertising partners all your links are included in what press releases are sent to us for publishing.
For more information contact Stephen Morton today on stephen@destinationthailandnews.com or tel: +61 412 288 274 or WhatsApp, Skype, Viber, Telegram, WeChat. Alternatively, you may also contact Khun Chisa Boonmee on +66 83 486 1567
"You know what you are doing, but nobody else does" – Author Withheld
This excellent offer will end soon!
Best Regards,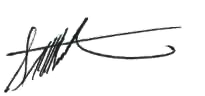 Stephen Morton
Founder / CEO